Breakfast and More
Breakfast is served from 8:30 – 9:30
Our dining room has an amazing view of Deep Creek Lake
The mouth watering Lake Pointe Inn Breakfast begins with a fruit dish, followed by a baked dish, culminating with a chef-inspired hot entree.
Guests have a choice of the daily chef selection or the Lake Pointe Inn Special: with eggs your way, potatoes and breakfast meat of the day.
We also offer homemade granola, artisan breads, muffins, gourmet spreads, fruits, and beverages.
Guests are treated to fresh orange juice, squeezed daily at the inn.
Please let us know if you have any food allergies or special requests.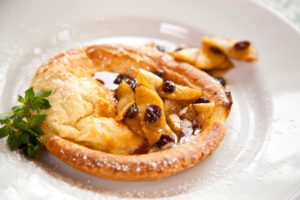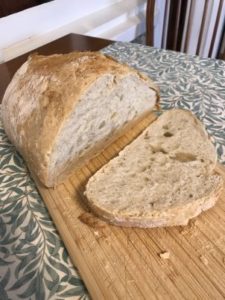 Zeke's Coffee
Lake Pointe Inn proudly serves Zeke's special blend coffee custom blended for the Lake Pointe Inn, freshly ground daily.
Guests can also request a French Press or of a cup of fresh drip pour over, featuring fresh ground Zeke's coffee.
Snacks and Drinks Available All Day
If you miss breakfast or return early from your day out, you are always welcome to explore the snacks available in the dining room,
which is fully stocked with complimentary beverages, fresh baked goods, popcorn and fruits.
In addition, each guest floor has a beverage bar well-stocked with complimentary hot and cold drinks, including wine, beer, soft drinks, juices, coffee, tea, hot chocolate, and our own Garrett County's Deer Park water.
Evening Hors D'oeuvres and Wine Daily 5:00 to 6:00 pm
Join us for hors d'oeuvres and a glass of wine, served each afternoon. Appetizers are paired daily with various hand-selected wines.