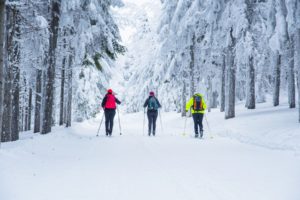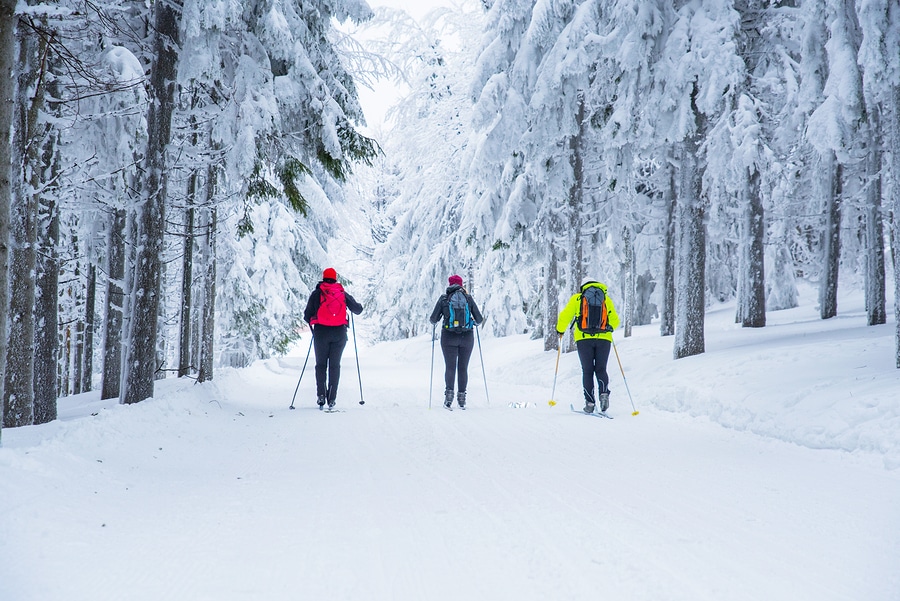 Cross country skiing and snowshoeing are two popular ways to spend an afternoon around Deep Creek  Lake in Maryland. Both activities are a fun and beautiful way to explore the state's starkly beautiful winter landscapes. Among our favorite places for cross country skiing are the State and local Parks and forests near us.
whether you've come for these winter sports or just want to enjoy a restful few days in our winter wonderland, make sure our Deep Creek Lake Bed and Breakfast is at the heart of it all. Deep Creek Lake is one of the best destinations in the state, and we're ready to welcome you with the warm hospitality we're known for. Book your room with us today!
8 Places for Cross Country Skiing
Cross country skiing has long been a popular winter pastime in the Deep Creek Lake area. Garrett County and the surrounding areas near Deep Creek Lake offer miles and miles of cross country skiing trails, many of which were developed in the 1930s. A few of our favorite places to spend a day on skis include the following: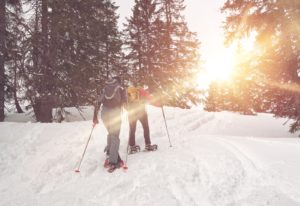 If you don't want to head out on your own and would rather have someone else do all the planning taking a trip with All Earth Eco Tours. They offer a variety of snowshoeing tours, including a moonlit tour in January, February, and March. 
The Best Lodging in Deep Creek Lake
At the end of a long and active day in the great outdoors this winter, you'll be ready to put your feet up and relax. There's nothing quite as invigorating as a day skiing or snowshoeing through the beautiful Deep Creek Lake area of Maryland. When you need a place to call home for a few days, turn to the Lake Pointe Inn, located on the beautiful shores of Deep Creek Lake.
Begin your perfect day with our delicious, gourmet breakfasts, then come home to comfortable accommodations that simply can't be beaten. It's our job to take care of you, while you let your stress melt away. Book your room in our luxury lodging today!