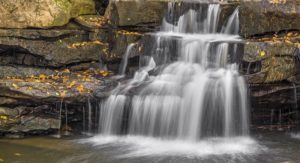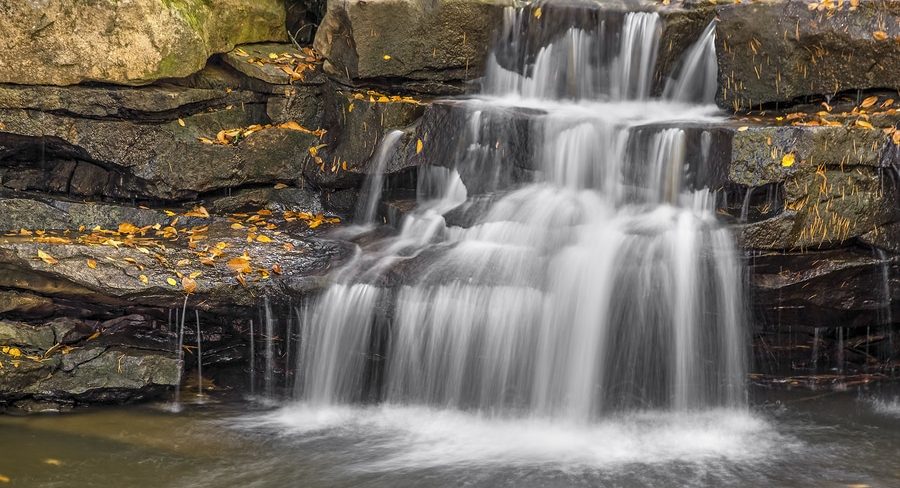 If you haven't yet made the trek to Swallow Falls State Park near Deep Creek Lake in Maryland, this fall and winter is your chance to see this incredible place. The Deep Creek Lake area is approximately 3.5 hours west of Washington D.C. and Baltimore, 2 hours from Pittsburgh, and around 40 minutes from Morgantown West Virginia. It's a very accessible area and serves as an exciting year-round vacation destination, especially for those looking to escape day-to-day life in the city.
Our Deep Creek Lake Bed and Breakfast is surrounded by mountains, rivers, lakes, and extraordinary parks like Swallow Falls State Park, each of which lends itself perfectly to the adventurous traveler. Come explore this incredible region this winter, and book your room at our Deep Creek Lake Bed and Breakfast today.
1 Unbelievable Reason to Visit Swallow Falls State Park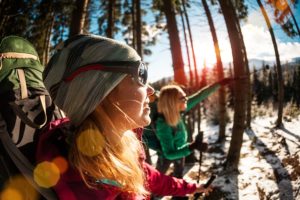 Swallow Falls State Park is a mountainous park near Deep Creek Lake, and is home to the tallest waterfall in the state of Maryland. Swallow Falls State Park is situated on the West Bank of the Youghiogheny River, and showcases the 53-food Muddy Creek Falls along with beautiful 300+-year old hemlock forests. Overall, Swallow Falls State Park is a wonderful place to spend a fall afternoon hiking, biking, and exploring. Come winter, it turns into a veritable playground for the adventurous among us.
Swallow Falls State Park truly holds some of Maryland's most breathtaking scenery. Though it may not seem as obvious during the winter months, parks like Swallow Falls State Park are great places to hike. You'll just want to be sure you plan and dress appropriately for the weather. Getting outside during the brisk winter months is nothing short of rejuvenating, and this is a great place to do so.
As far as other things to do in Swallow Falls State Park, our favorite is to visit the waterfalls in all of their wintry glory. Make sure you snap a photograph or two, too. As the temperatures plunge, the waterfalls at Swallow Falls State Park will freeze and form incredible beautiful ice formations. You can even walk behind the frozen water, for a truly unique winter experience.
More Winter Fun Near our Deep Creek Lake Bed and Breakfast
Visiting Swallow Falls State Park isn't the only great thing to do near our Bed and Breakfast this winter. Deep Creek Lake is an exciting 4-season destination located right across the street from Wisp Resort. Downhill skiers and snowboarders can stay in luxury, all while being situated at the base of Maryland's most popular ski resort.
There are also plenty of trails for snowshoeing, cross country skiing, and fat-tire biking in the area. The best cross country skiing in the area is found at Backbone Ski Farm, Canaan Valley, and Herrington Manor State Park.
Best Lodging near Swallow Falls State Park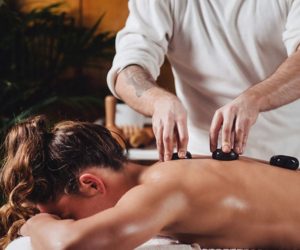 As you plan your trip out to the Deep Creek Lake area this summer, make sure to include a stay at our luxury Bed and Breakfast, located right on the shores of the lake. Winter here is simply magical, with a great variety of things to see and do. But winter is also an extraordinary time to curl up in the warm indoors of our Inn, where you'll enjoy plenty of pampering, rest, and relaxation.
For those who thrive on extra indulgences, we offer massages by appointment in our relaxing massage room. We also have a sauna, which is the perfect place to unwind after a long day in the cold outdoors. If you'd rather enjoy some quiet downtime, take to the comfort of our private luxury guest rooms, and enjoy the evening curled up in front of our gas fireplaces. Each guest room at our Bed and Breakfast has a gas fireplace for exactly this reason! 
The luxury amenities at the Lake Pointe Inn are unbeatable and will be a welcome respite after a day spent in the brisk outdoors. Book your room at our Deep Creek Lake Bed and Breakfast today!