Lake Pointe Inn Massage
Massage Services:
Lake Pointe Inn offers SWEDISH MASSAGE, HOT STONE THERAPY & REFLEXOLOGY by appointment.
Call today to schedule your therapy during your stay with us – available to inn guests only.
(*subject to the availability of therapists)
60 min $110,
90 Min $165
Hot Stone Massage
Hot Stone Massage combines various massage techniques and warm lava stones to relax the body at its deepest level.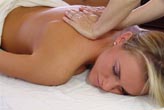 Swedish Massage
Swedish massage is the most familiar of all massage techniques. This gentle, full-body massage will induce relaxation, rejuvenation and increase your body's circulation.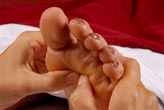 Reflexology
Reflexology uses pressure points of the feet that correspond to specific parts of your body to release tension. This technique improves circulation and releases energy throughout your entire body.
POLICY: Please arrive 5 minutes prior to your scheduled appointment time. Credit cards will be used to guarantee all appointments. If an appointment is cancelled less than 24 hours in advance the full amount will be charged to your credit card. Massage services available to inn guests only.
"This was the most relaxing place I have ever been – the massage was way out of this world! So many wonderful things… The Food! The Room! The Hospitality! The Comfort! The Staff! Exceptional!"-The Mussers