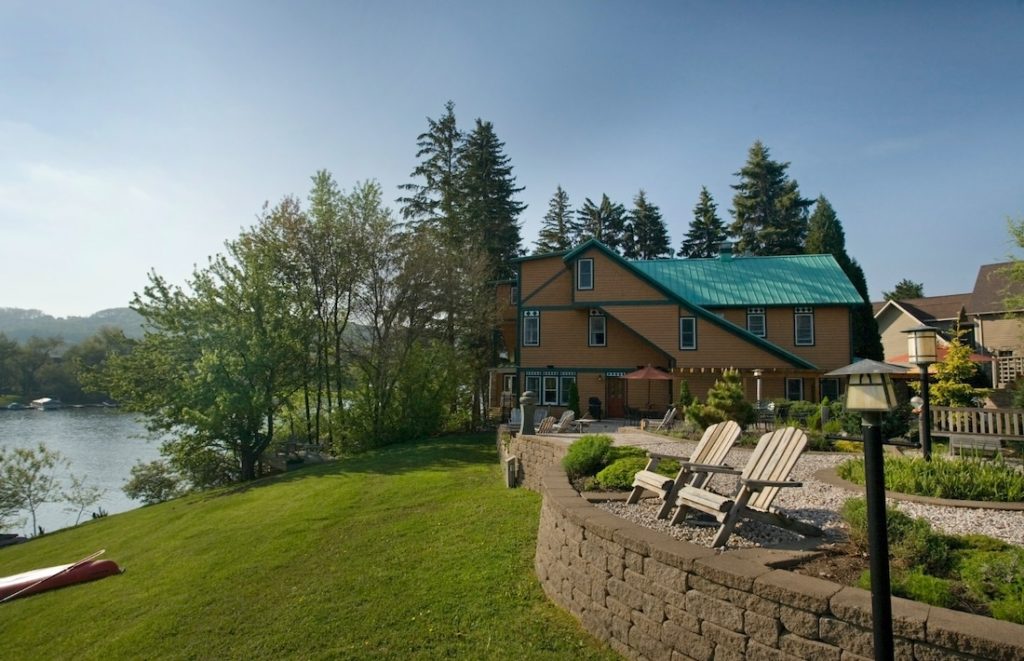 One unique element that sets our Deep Creek Lake Hotel apart from other lodging options in our area is our Arts and Crafts architecture and design. Every detail at our Inn is tailored to create an ambiance for relaxing and unwinding. This classic style is warm and welcoming and feels reminiscent of a cozy lodge with wood tones, natural materials, light-filled rooms, clean lines, and comfortable appointments. You'll find this attention to design continues throughout our entire Inn, from the shared living spaces and outdoor areas to each impeccable guest room.
As a guest at our Deep Creek Lake Hotel, you'll feel completely away from it all with the sparkling waters of Deep Creek Lake as your backdrop. Fill your days with boat rides, hanging dockside, lounging on our garden grounds, and getting pampered in our on-site spa. While there's plenty to do nearby at Wisp Resort and the many Maryland State Parks, if you're genuinely looking to relax, you'll spend the bulk of your time with us on our property. The Arts and Crafts architecture continues into your guest suite, creating an inviting space to unwind. We can't wait to host you; book your room today!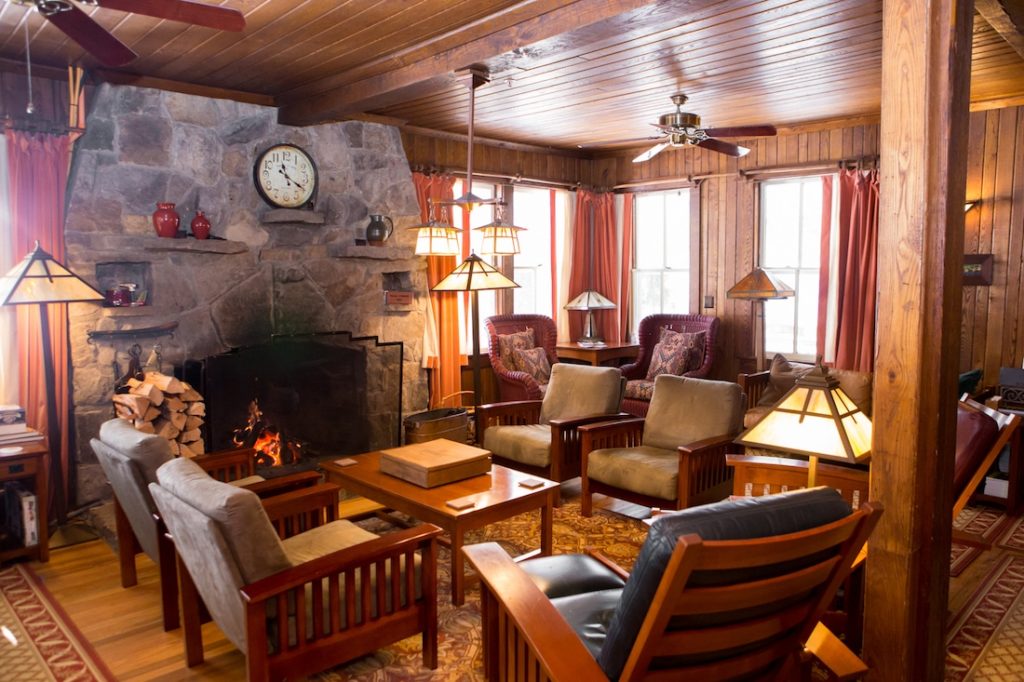 Relax in the Arts and Crafts Architecture of our Inn
The Arts and Crafts architecture movement began in England in the mid-19th century and made its way over to the states in the early 20th century. This style of architecture embraced using natural materials in a handcrafted manner, a direct and notable difference from the ornate designs of the Victorian era and the Industrial Revolution. The term "Arts and Crafts architecture" encompasses a broad spectrum of styles, including interior design, fine art, and textiles.
There are a few key components when defining Arts and Crafts architecture—a low-pitched roof, exposed beams and rafters, built-in elements including bookshelves, prominent porches, and traditionally a large fireplace. Our Deep Creek Lake Hotel is a stunning example of this style. Often described as "handsome," these warm tones are calming and welcoming. You'll absolutely love spending an evening with a glass of wine by our cracking fire in the shared living room. Our guest suites have unique floor plan layouts and handcrafted appointments, creating cozy spaces to relax.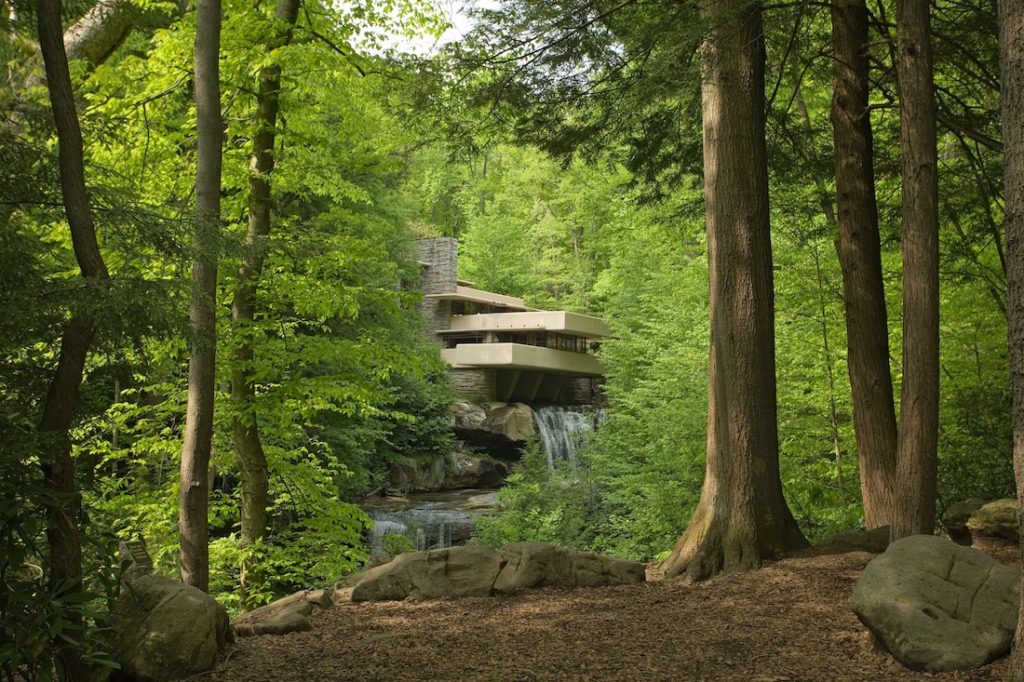 Nearby Architectural Gems to Visit During your stay:
For those interested in architecture, you'll find some of the most impressive examples of the famed Frank Llyod Wright's work not far from our Deep Creek Lake Hotel. Two of the most well-known are Fallingwater and Kentuck Knob, located in the Laurel Highlands and about 50 miles from our Inn. These two stately homes are stunning examples of mid-century modern design, which happens to share similar components with Arts and Craft architecture. Mainly in the use of natural materials, like stone and wood, giving the sense of bringing the outside in. Read more about Fallingwater here.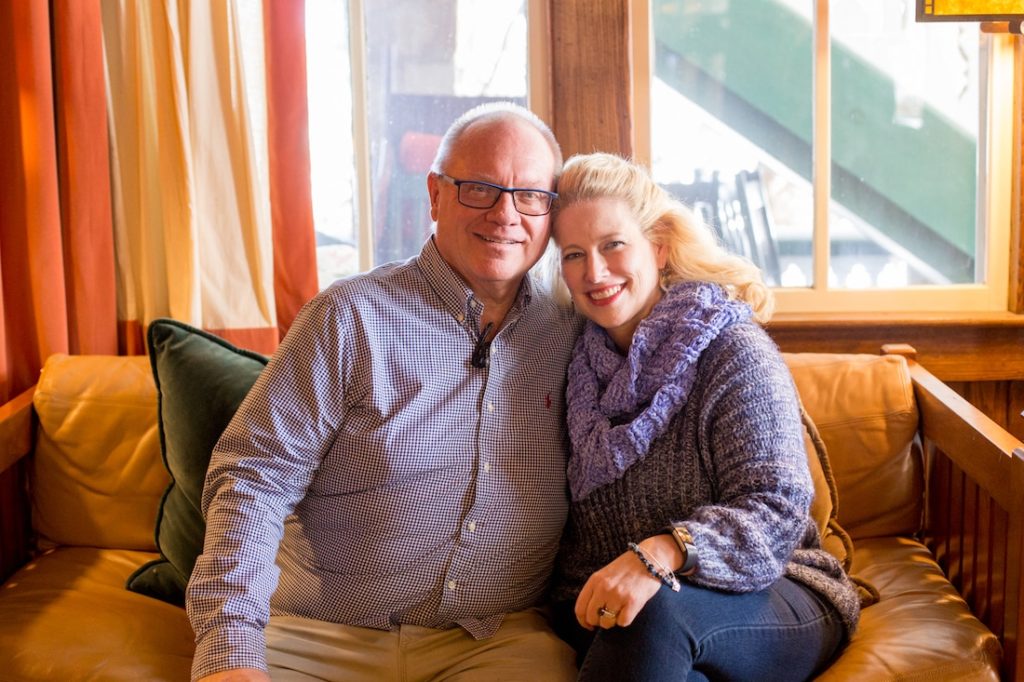 Meet Your Innkeepers at our Deep Creek Hotel
The property where the Lake Pointe Inn sits on the shores of Deep Creek Lake has an intriguing and important history to the town of McHenry, MD. Originally a large plot of farmland, the land was sold off over the years, creating smaller parcels around the lake. The house was constructed in 1889-1890 with significant additions and renovations over its 132-year lifetime—all maintaining the beautiful Arts and Crafts architecture.
Scott and Lenina became owners of the property on October 1, 2016, and since then, they've hosted thousands of guests from around the globe. Scott, a lifelong hospitality professional, is an excellent chef, and as you'll see by his impressive and vast breakfast options, you're going to eat well on a getaway to the Lake Pointe Inn. Lenina, a former college professor, prefers the behind-the-scenes aspects of running a B&B, but she's a lively conversationalist and enjoys regaling guests with stories around the fire pit with a nice glass of wine. Start planning your next trip to Deep Creek Lake and book your stay today!