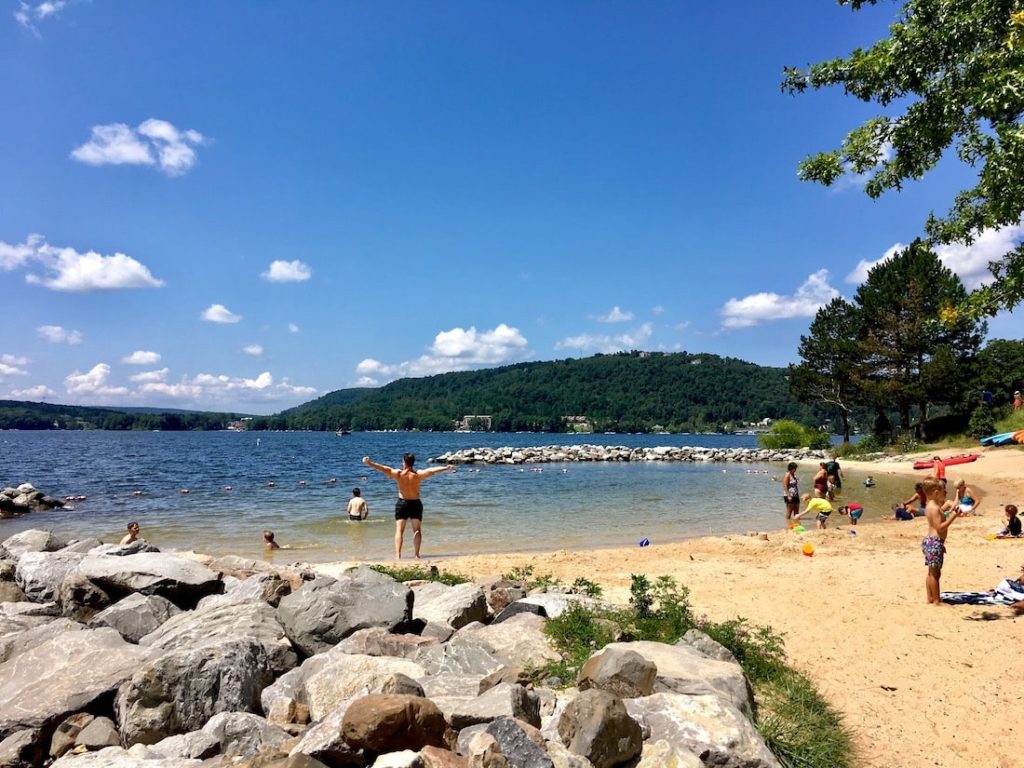 With the whisper of Fall coming around the corner, there's no better place to enjoy the last days of summer than at Deep Creek Lake State Park. Nestled in Western Maryland's Garrett County, Deep Creek Lake State Park encompasses 1,800 idyllic acres. You'll find a host of outdoor recreation options here for every season. The one-mile sandy shoreline is a hot spot for swimming and launching your kayaks during the warmer months. You'll also find more than 20 miles of walking, hiking, and biking trails, as well as covered picnic areas.
While as a guest at our Deep Creek Lake Bed and Breakfast, you may not want to leave our beautiful lakefront property, it's always fun to get out and explore the other spots on the lake. Deep Creek Lake State Park is a scenic 15-minute drive from our Inn, and hiking through the picturesque Maryland wilderness is the best way to work off our indulgent breakfast options. After your walk in the woods, your luxury guest suite is awaiting your return for a soak in the jetted tubs, relaxing by the fire, and maybe even a nap.
Head over to our booking calendar and get your reservation set today!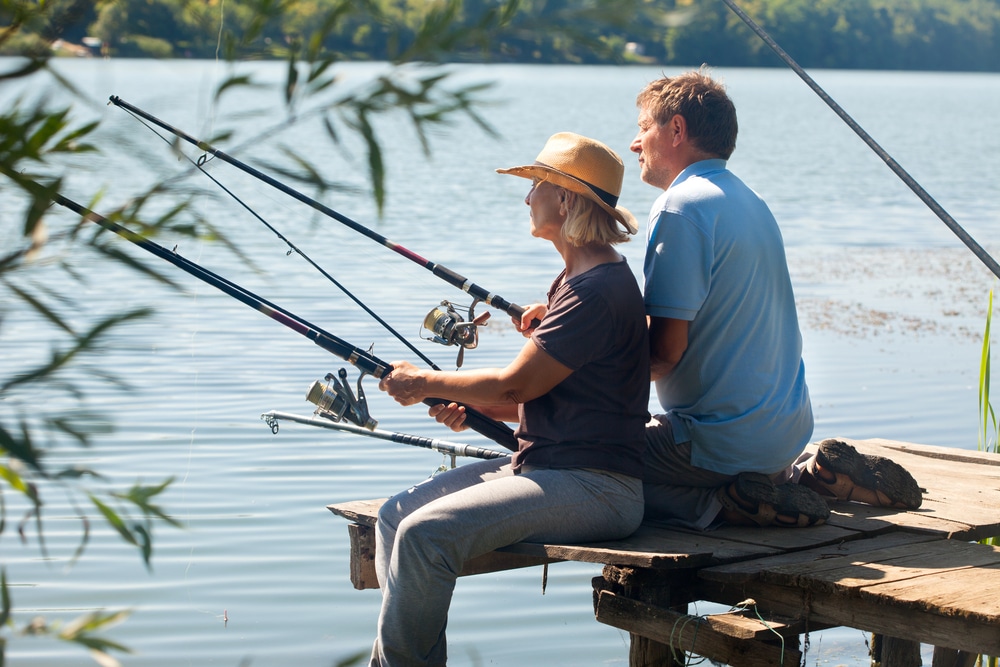 The Best Things to do at Deep Creek Lake State Park
Deep Creek Lake State Park holds the number two spot for the best things to do in Oakland, MD, on TripAdvisor. Visitors and locals alike agree that this park is well-maintained and a great location to take in some stunning views. Here at the top five things to do at Deep Creek Lake State Park:
Hiking and Mountain Biking: The nine trails encompassing more than 20 miles vary in length, difficulty, and incline. Be sure to pick up your Deep Creek Lake State Park trail map first! For those looking for an easy hike, the Beckman's Trail is the most popular choice, which clocks in at two miles and heads out along the ridgeline. For those who yearn for a challenge, the Thayer Trace descends into Meadow Mountain and follows rocky passages creating a difficult route.
Spending time at the Lake: Whether you're spreading your beach towel on the sand or hopping in for a swim, you'll love relaxing by the water at Deep Creek Lake State Park. The lake's calm waters are ideal for kayaking, canoeing, and paddleboarding.
Drop a Line: For those who find fishing a relaxing, almost meditative activity, you're in luck at Deep Creek Lake State Park. Anglers can fish from the shore and the docks along the park shoreline.
Pack a Picnic: Whether in one of the four covered shelter areas or on your own blanket on the green lawns, this park is an excellent place for a picnic. We offer a lovely enhancement to your stay with a wine and cheese package, let us know, and we can pack it to go for you!
Discovery Center: The 6,000-square-foot center at the heart of Deep Creek Lake State Park is an informative stop all year round. Visitors of all ages can enjoy hands-on exhibits, a look into the area's history, and see resident birds of prey in the aviary.
Deep Creek Lake State Park turns into a winter wonderland during the colder months, and it's a popular place for cross-country skiing, snowshoeing, and snowmobiling. There are many favorite Maryland State Parks to check out during your stay, full of activities all year long.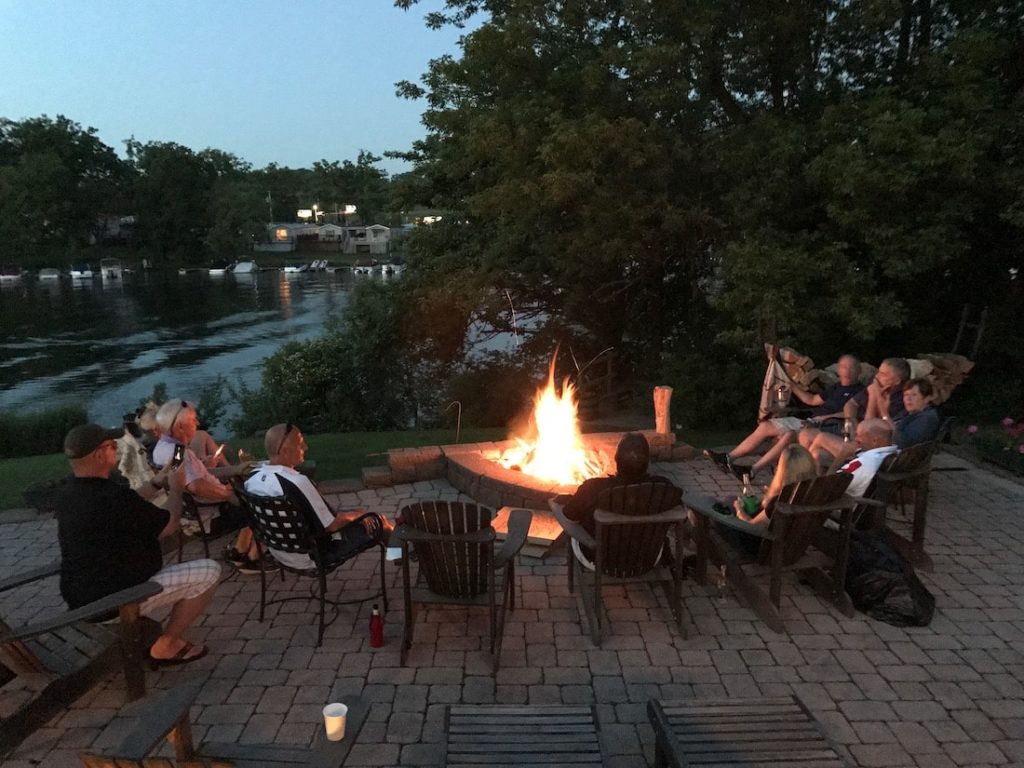 End of Summer Getaway at our Deep Creek Bed and Breakfast
With summer coming to a close, there's no better time to get a last-minute getaway planned before school resumes, and it's back to business as usual. Our Deep Creek Lake Bed and Breakfast is the ideal location from the nearby major metropolitan areas—just a few hours' drive from Pittsburg, Boston, and D.C. A visit to Deep Creek Lake is primarily focused on relaxing and refreshing, and it's a lovely place to add a bit of romance to your life.
Our guest rooms and suites are tailored for couples' getaways. Whether taking in views of the sparkling lake from your private balcony, watching skiers glide down the slopes from your in-room Jacuzzi, or enjoying the view of our flower garden, our guests find our accommodations luxurious and comfortable. You'll want for nothing, as we've thought of everything! Join us at the lake and book your room today!