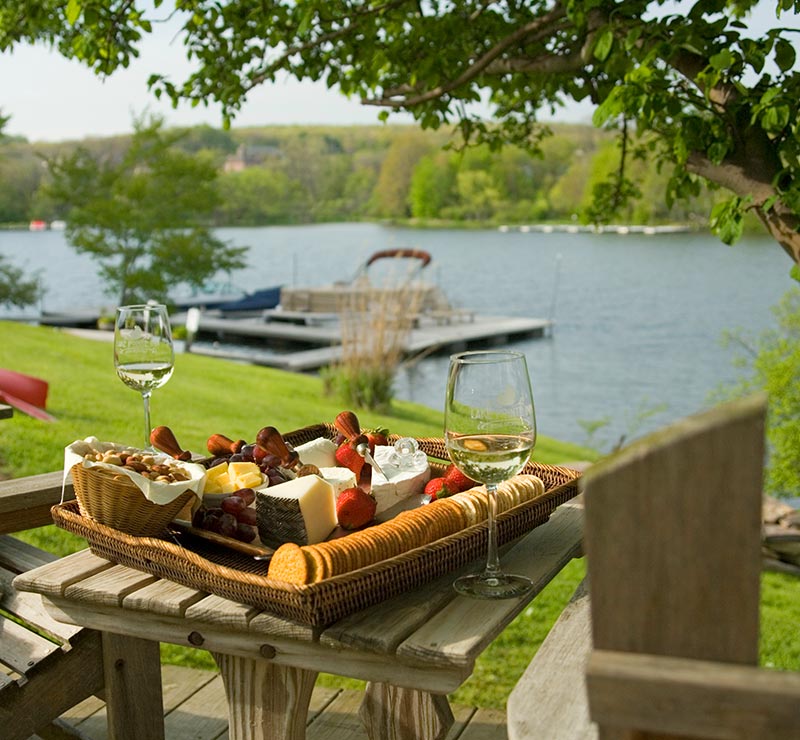 Our Deep Creek Lake hotel has long been a popular getaway destination for those in the Washington D.C, Baltimore, and Philadelphia areas.  It's only a few hours away at most and offers the perfect relaxing escape away from the city.  This is especially true when you choose to stay at our luxurious hotel, located on the serene shores of Deep Creek Lake. This fall, let our hotel be the change of scenery you need.
There are still plenty of things to enjoy while in the Deep Creek Lake area including hiking, biking, kayaking, and whitewater rafting. But, more importantly, a visit to our hotel means the chance to relax, unwind, and enjoy that change of scenery you've been craving.  We'd love to take care of you for a few days and show you just how magical time in this beautiful place can be.  If a getaway here sounds like your own little slice of heaven, then now's the time to book your room at our sensational Deep Creek Lake Hotel. 
Why Stay at our Deep Creek Lake Hotel
Lake Pointe Inn is located near the quiet and charming town of McHenry, Maryland.  We're situated right on the beautiful shores of Deep Creek Lake and are surrounded by a natural paradise that must be seen to be believed. Here, there's plenty of room to spread out for social distancing while you relax, unwind, and forget about the stressors you've been facing in everyday life.  We only have 10 guest rooms at our hotel, which means there will be far fewer crowds than you'd otherwise encounter at a larger property.  Our luxury hotel really does offer you what feels like your own private lakeside retreat.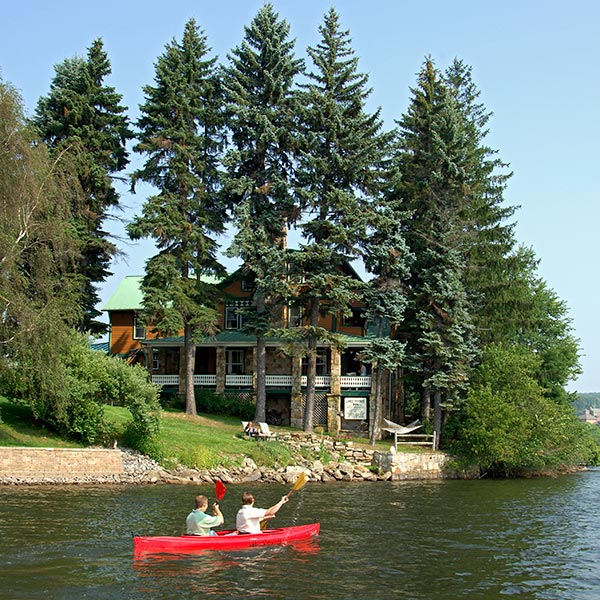 Each morning of your stay, we'll gladly serve you one of the most delicious and hearty breakfasts you've ever had.  Breakfast, after all, is a fundamental part of the experience at our boutique hotel. Each morning, we offer up a generous selection of gourmet entrees, which is always preceded by delicious coffee and tea, a baked courses like banana bread, and fresh fruit.  We're happy to cater to dietary restrictions as well, and always offer a selection of gluten-free, vegan, light, and hearty entrees.
Outside, we offer you plenty of ways to enjoy the lake and the scenery around us.  We offer an outdoor fire pit, which is perfect for roasting s'mores, a relaxing hammock, and a wrap-around porch to take in the views over a cup of coffee (or wine). We aren't running our pontoon boat this season, but we do have kayaks, canoes, and bikes for you to borrow at your leisure. We also have a tennis court, bocce, croquet available on the premises if you so desire. In short, the Lake Pointe Inn really is the getaway you've been looking for.  You have to see it for yourself to believe it.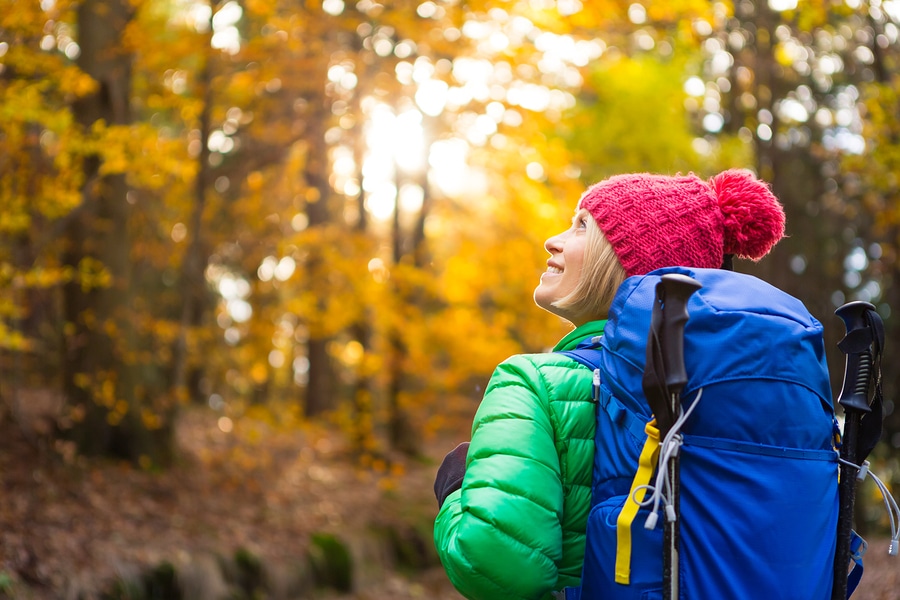 Things to do at Deep Creek Lake This Fall
If you want to get away but are worried about maintaining social distancing, please know that your health and wellbeing are at the forefront of everything we do here at our Deep Creek Lake Hotel. Moreover, there are so many things to do in the Deep Creek Lake area that naturally encourage some social distancing. Fall foliage is on its way soon, too. The annual display of color is spectacular in Deep Creek Lake, and here are our favorite ways to enjoy it!
Hike up to the Thayerville Fire Tower in Deep Creek Lake State Park, which offers a breathtaking view of Deep Creek Lake and its surrounding fall foliage.
Stop in at Swallow Falls State Park, or any of the other seven state parks surrounding Deep Creek Lake.
Take in dramatic views of the fall foliage below, from Maryland's tallest point at Hoyes Crest.
Get adventurous and go mountain biking at Fork Run Recreation Area.
Enjoy the annual Autumn Glory Festival, which has

been ranked the #1 fall festival in America by MSN.

Take a scenic drive around the Deep Creek Lake area.
Ride the chairlift to the top of Wisp Resort, and take in the incredible fall views from the top.
Relax, unwind, and take in the views from our lakeside hotel.  Take out one of our kayaks or canoes, and enjoy the foliage from the lake.
There's no doubt that our hotel on Deep Creek Lake is an exceptional getaway.  One stay here, and we feel confident that you'll return time and time again. Book the perfect fall getaway to our hotel on Deep Creek Lake!