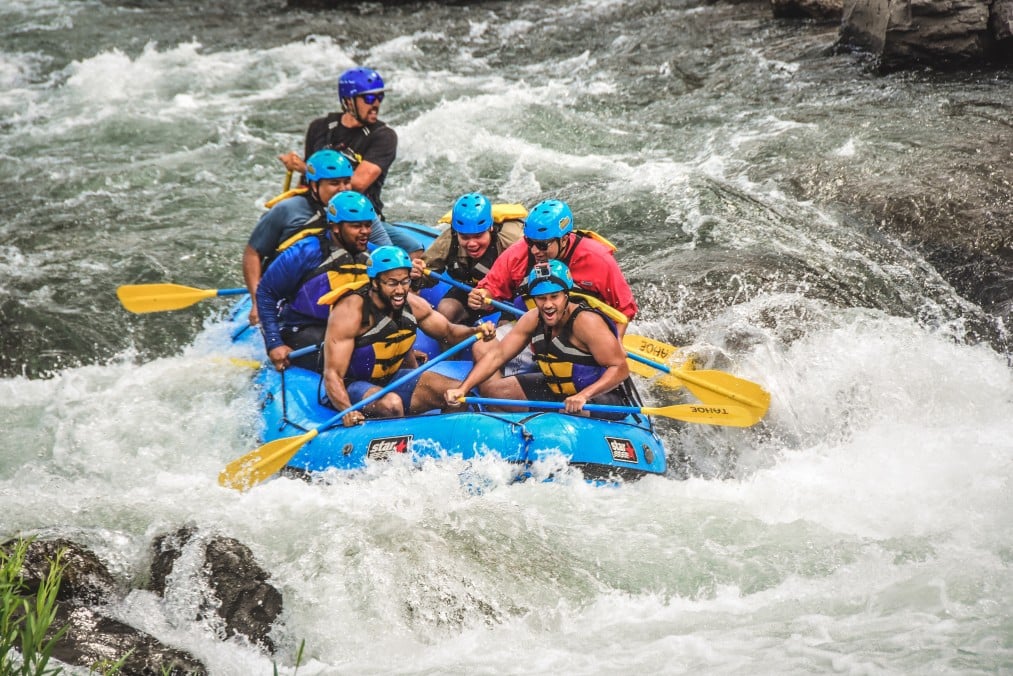 There's nothing like a summer getaway spent at our luxurious Deep Creek Lake hotel. The Lake Pointe Inn is situated on the beautiful shores of Deep Creek Lake, and just a few hours from major cities such as Washington DC, Baltimore, Philadelphia, and Pittsburgh. It's the perfect place to spend a few days of pure relaxation, while you let us attend to the details.
Deep Creek Lake is also the perfect place to embark on an adventure. From hiking and mountain biking to whitewater rafting and canoeing or kayaking, the opportunities for adventure in this beautiful part of Maryland are nearly limitless.  This summer, escape to the very best of Deep Creek Lake.  Book your room at our luxurious hotel today!
5 Adventures to Enjoy Near Us
Most people who make the trip to Deep Creek Lake do so for two reasons: to spend some relaxing time on the lake away from the day-to-day stressors of modern life, and to embark on some truly fantastic adventures.  A stay at our hotel makes it easy to do both!  Whether you're looking to participate in traditional outdoor recreation like hiking and biking, or perhaps something a bit more adventurous like whitewater rafting, there's plenty to choose from in the area!
We're lucky to be situated across the street from Wisp Resort, which really does offer a wonderful variety of activities throughout the year.  During the winter, skiers and snowboarders dominate these hills.  But during the rest of the year, the resort opens itself up to hikers, bikers, whitewater rafters, and other thrillseekers alike.  And that's just the beginning of what's waiting for you!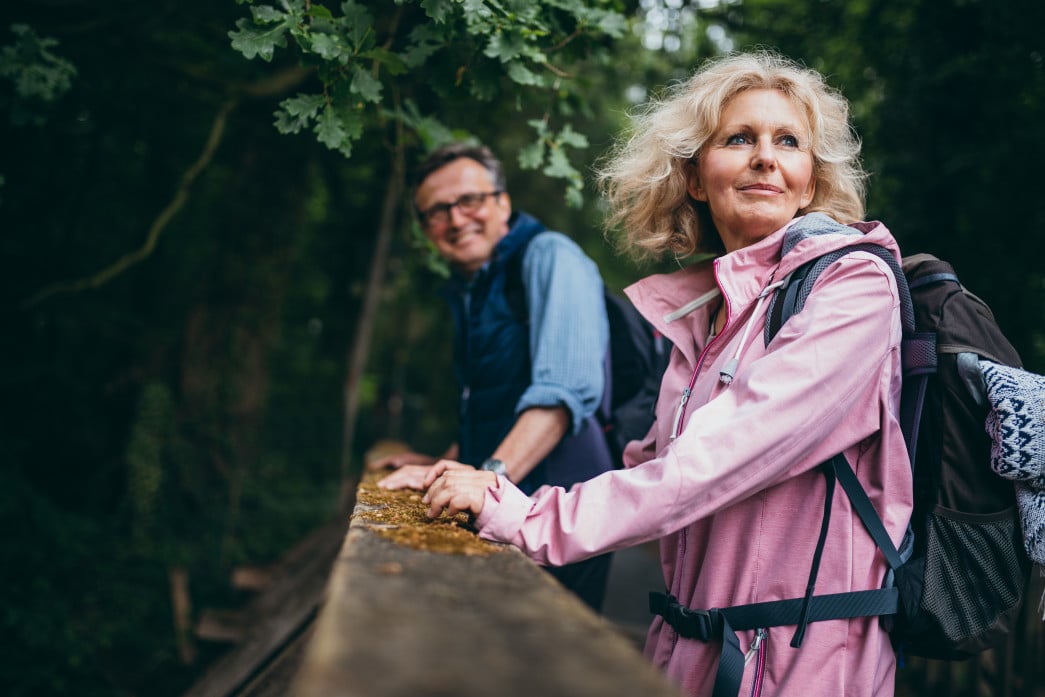 Adventures abound when you stay with us at our Deep Creek Lake hotel.  As you get started planning, here are 5 adventures we recommend you take this summer:
Mountain Biking has gained plenty of steam in recent years and has become a popular activity here in the Deep Creek Lake area.  There are two great places nearby for mountain biking; Wisp Resort, and Deep Creek Lake State Park.
Adventure Sports Center International (ASCI) offers plenty of opportunities for recreation, but they are best known for their man-made whitewater rafting course. It's located at the top of Wisp Mountain, which is right across the street, meaning adventure is truly at your fingertips when staying at our Deep Creek Lake hotel!
There are miles upon miles of great hiking trails in the area. Popular places to go include Deep Creek State Park, Swallow Falls State Park, and New Germany State Park. For more great ideas, check out a blog about our favorite hiking trails in the area.
Deep Creek Lake is the perfect place to spend an afternoon paddling, whether in a canoe, kayak, or on a standup paddleboard. Thrill-seeking paddlers can also try kayaking on the Youghiogheny and Cheat Rivers, which offer a few whitewater rapids and plenty of fun.
Do you love rock climbing?  There are a number of places in the area to climb, but by far the best is at West Virginia's Cooper's Rock State Forest.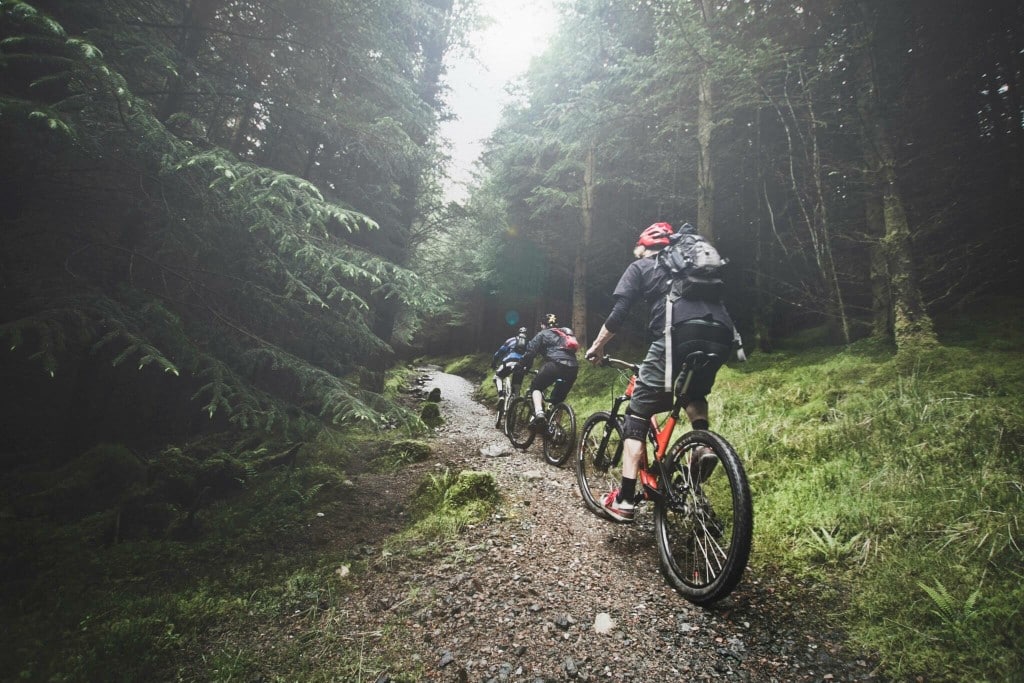 The Best Deep Creek Lake Hotel
After a long, exhausting (but fun) day out on the water or the trails, there's nothing quite like sinking into luxury at our Deep Creek Lake hotel. Your comfort is our #1 top priority while you're a guest at the Lake Pointe Inn, and it starts from the moment you arrive at our property.
Our boutique hotel has just 10 guest rooms, ensuring you plenty of space to spread out and relax at your leisure.  We're perched on the shores of Deep Creek Lake's pristine waters, offering you incomparable views and the ultimate lakeside retreat.  Each morning of your stay will start with our multi-course, gourmet breakfast. It's the perfect fuel for your day of adventure ahead!
In the evening, unwind at our outdoor firepit, swing in our hammock, or otherwise enjoy the serenity of this beautiful place.  It was made for summer vacations, and we can't wait to welcome you to our own little slice of paradise.  Book your room at our Deep Creek Lake Hotel today!