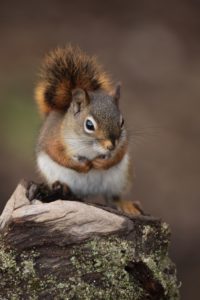 During your stay at a Deep Creek Lake bed and breakfast like Lake Pointe Inn, you'll have the opportunity to enjoy the natural world around you.  The lake and surrounding areas are full of possibilities.  Deep Creek State Park  is a wonderful place to hike, canoe, swim and explore the Deep Creek Lake area. Here are some reasons to visit Deep Creek State Park.
Hiking and Biking Trails
There are several hiking and biking trails to explore during your trip to Deep Creek State Park.  From the trails you can see a variety of native plant and animal species including deer, turkeys,  grouse and black bears. Meadow Mountain Trail is a long trail of five to six miles (roundtrip) with three mile easy out options. It takes two to three hour to complete and goes around the old Brant Mine and up the ridge top.  Meadow Mountain Trail is good for beginner to intermediate climbers. Indian Turnip Trail is about 2.5 miles long and can take anywhere from 90 minutes to three hours to complete.  The rocky terrain makes this a good trail for climbers with moderate ability and families with older children will enjoy the challenge. Indian Turnip Trail is a scenic trail that meets Meadow Mountain Trail at the ridge top and is good for wildflower and wildlife viewing.  The shortest trail is Fire Tower Trail, which is half a mile long and takes 30 minutes to an hour to complete.  Fire Tower is also the most difficult trail due to its extreme slope and makes for strenuous hike to the base of the fire tower.
Canoeing
Take to the water in Deep Creek State Park at Meadow Mountain Cove.  Departing from the Discover Center, the boating trip takes about three hours to go two and a half miles.  The calm waters of this open stretch are agreeable to those who are not experienced at canoeing. Get a good view of the park above with natural featur
es including: freshwater marshes, forested uplands, wildflowers and wetland plants.  There's also an Osprey nesting platform that provides a great opportunity to see these large birds in their native environment. Also observe the area that was once home to a coal mine.
Discovery Center
Deep Creek State Park has a Discovery Center for children and adults to learn more about the native flora and fauna in the area as well as cultural and historical facts. Features of the Discovery Center include hands on displays, art, live animal programs, photographs and artifacts. A knowledgable staff of nautralists, rangers and volunteers lead programs daily.. Topics of focus include tree and wildflower identification, black bear management, birdwatching, boating safety and more.  Or you can check out the discovery science station, Monarch butterfly tank, gardens, fish-cam or Old Brant Mine replica. The Discovery Center at Deep Creek State Park is also home to the Nature Shop, where you can get gifts, toys, regional souvenirs and booksFor the schedule of events at the Discovery Center, click here.
Swimming & Beach Area
If you're looking for fun in the sun, Deep Creek State Park has two sandy beach areas with lifeguards for swimming. Enjoy scenic views of the lake from the beaches and concessions are available in these areas as well.
Our McHenry MD bed and breakfast is the perfect place to stay during your adventures in Deep Creek State Park.  Our rooms and suites have cozy amenities like gas fire places and comfortable furnishings, ideal for relaxing after a day at Deep Creek State Park.  Our full hot breakfast will fuel your explorations during the day.  Staying at Lake Pointe Inn will make your visit to the lake memorable.
Photo courtesy Matt Tillett