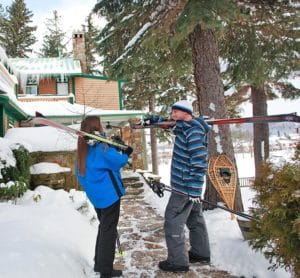 Maryland has no shortage of fun things to do in the winter months. In reality, it's an adult (and child!) playground for anyone who loves to play in the snow. The Deep Creek Lake area, located in McHenry Maryland, just so happens to be one of the best places to go if you're looking for an exciting array of things to do this winter.
Get outside and hop on the 25 miles of cross country ski trails in the area, head to Wisp Resort for downhill skiing and snowboarding, explore neighboring parks and forests with nothing more than a pair of snowshoes strapped to your boots, try some ice fishing, or take a romantic sleigh ride through this picturesque winter wonderland.
The Deep Creek Lake area is an exceptional destination to travel to year-round. This winter is no exception! Cap off your adventures with a stay at our luxurious Inn, which is located on the shores of scenic Deep Creek Lake. What's more, our Inn offers guests a massage room, steam shower, and sauna. We can't think of a more perfect place to spend a few days this winter.  Come see it for yourself, and book a room at our Deep Creek Lake Bed and Breakfast.
10 Things to do This Winter at Deep Creek Lake
If you've only ever visited Deep Creek Lake in Maryland during the summer months, you haven't truly experienced this area yet. If you love to play in the snow, we can't imagine a better place for you. This winter, come join us at our luxury Bed and Breakfast, and see what this incredible area has to offer!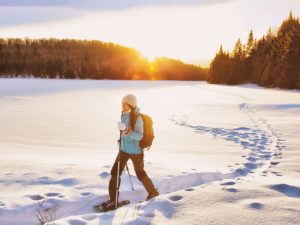 With an average snowfall of 120 inches, Garrett County Maryland surpasses even Anchorage, AK and Denver, CO for annual snowfall totals. It's time to head outside, and enjoy these 10 fun things to do in the winter here at Deep Creek Lake!
The Best Bed and Breakfast at Deep Creek Lake
Whether you've come for skiing or just to enjoy the snowy white scenery at Deep Creek Lake this season, you'll see in an instant why our Bed and Breakfast is the perfect weekend getaway near Pittsburgh, Baltimore, and Washington, DC.  Book your room at our Deep Creek Lake Bed and Breakfast today!