It's nearly impossible to choose a favorite season to be on Deep Creek Lake, but there's no doubt that spring is a truly beautiful time of year to be here. There are a number of great things to do at Deep Creek Lake this spring, and it's the perfect time to break out of that cabin fever you've been feeling this winter. Once the snow truly begins to melt and we say goodbye to what has been a great ski season, we'll transition into a new season filled with possibilities.
Join us at our luxury Bed and Breakfast this spring, and enjoy this beautiful area before the busy crowds of summer arrive. It's still too cold to get out on the water, but there's nothing stopping you from enjoying the rest of the wonderful things to do at Deep Creek Lake. Book your getaway today!
Our Favorite Things to do at Deep Creek Lake This Spring
We know that most people like to visit us at our Deep Creek Lake Bed and Breakfast during the winter and summer months. Wisp Resort and the lake itself are huge attractions. We love them just as much as you do, but we also think spring is a pretty magical time of year to be in the area. There are still plenty of things to do at Deep Creek Lake in the spring months, especially in April and May, and there are far fewer crowds to compete with on the trails and in local stores, restaurants, and attractions.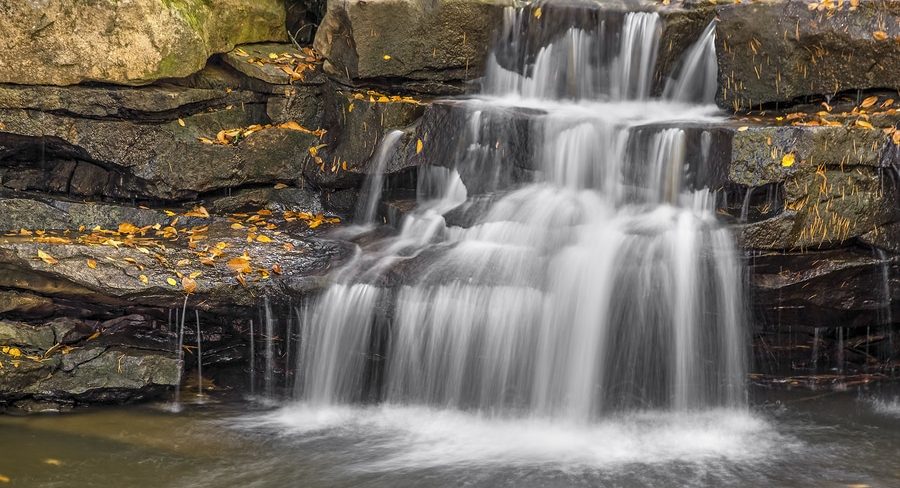 As mother nature begins her grand reawakening and transitions from a frozen winter wonderland to a beautiful landscape in bloom, we can't help but be in awe of our surroundings. When you do come to visit us this spring, make sure you enjoy at least some of these 10 incredible things to do at Deep Creek Lake.
Visiting Swallow Falls State Park is always on our list of things to do at Deep Creek Lake, even in the winter. It's just a beautiful place to be in every season. Muddy Creek Falls is a magnificent 53-foot waterfall, and the hike through the tall hemlocks will take you through some of the most breath-taking scenery in Western Maryland.
Swallow Falls State Park isn't the only place to enjoy hiking near Deep Creek Lake. Some other great trails include Blackwater Falls State Park, Coopers Rock State Forest, Dolly Sods, all in nearby West Virginia, and Savage River State Forest in Maryland.
Spring is a great time to go both road and mountain biking before it gets too hot outside and the crowds take over the trails. Once the snow melts Wisp Resort will offer great mountain biking trails. Otherwise, look to  Fork Run Recreation Area, Deep Creek Lake State Park, Garrett State Forest, and New Germany State Park. Bike rentals are available at certain parks, but also at Elkridge Nature works and Mountain Streams and Trails. You can also rent bikes at High Mountain Sports

.

Go fishing on Deep Creek Lake–just make sure you have your fishing license first!

Deep Creek is stocked throughout the year, and the most common fish species caught are smallmouth and largemouth bass, walleye, 

crappie,

and chain pickerel. The area is also well-known for fly fishing on the cold mountain rivers. The Youghiogheny and Savage Rivers are the two most popular, but by no means are they the only choices. 

Get your blood pumping and go ziplining at Wisp Resort. They also have a  great adventure park that's good for hours of fun.
Head to downtown Oakland, about 15 minutes away, for an afternoon of antiquing. This can be especially good on one of those rainy spring days.
Visit two houses built by famed architect Frank Lloyd Wright. We've put together a full day trip itinerary that takes you to both Fallingwater and Kentuck Knob.
Take an Amish Craft Tour to Spruce Forest Artisan Village. There, you can enjoy potters, forgers, woodcarvers, soapmakers, and weavers at work.
Visit the historic Casselman Bridge State Park. The stone bridge here is beautiful. It was built circa 1813 – 1814 and was the longest single-span stone arch bridge in the country. It also served as an important link on the National Road from 1813 to 1933.
Indulge in the ultimate luxury, and enjoy a pampering massage at our Bed and Breakfast. Our beautiful views and hospitality make it so that you really don't have to leave our property during your time here. But, when you want to, you can see that there are plenty of things to do at Deep Creek Lake.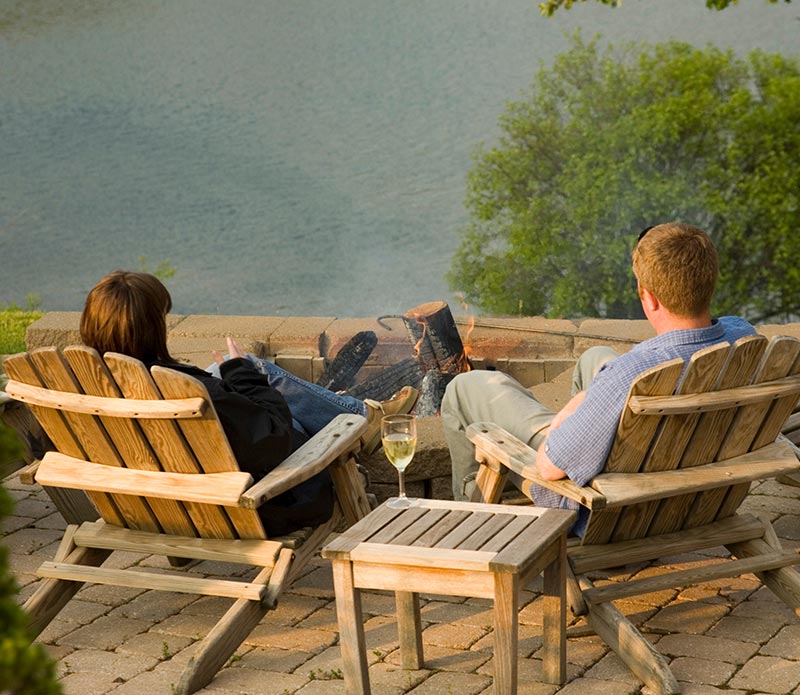 The Best Deep Creek Lake Bed and Breakfast
The Lake Pointe Inn, perched on the shores of Deep Creek Lake in Maryland, is the only luxury property of its style in the area.  Staying with us means you enjoy a delicious multi-course breakfast every morning of your stay, luxury guest rooms, access to our kayaks and pontoon boat during the summer months, access to Wisp Resort just across the street, and, of course, our exceptional hospitality.
This spring, take the time to relax and renew at our Deep Creek Lake Bed and Breakfast. It's truly an unforgettable destination, and one you'll return to time and time again. Book your getaway to our luxury Inn today.