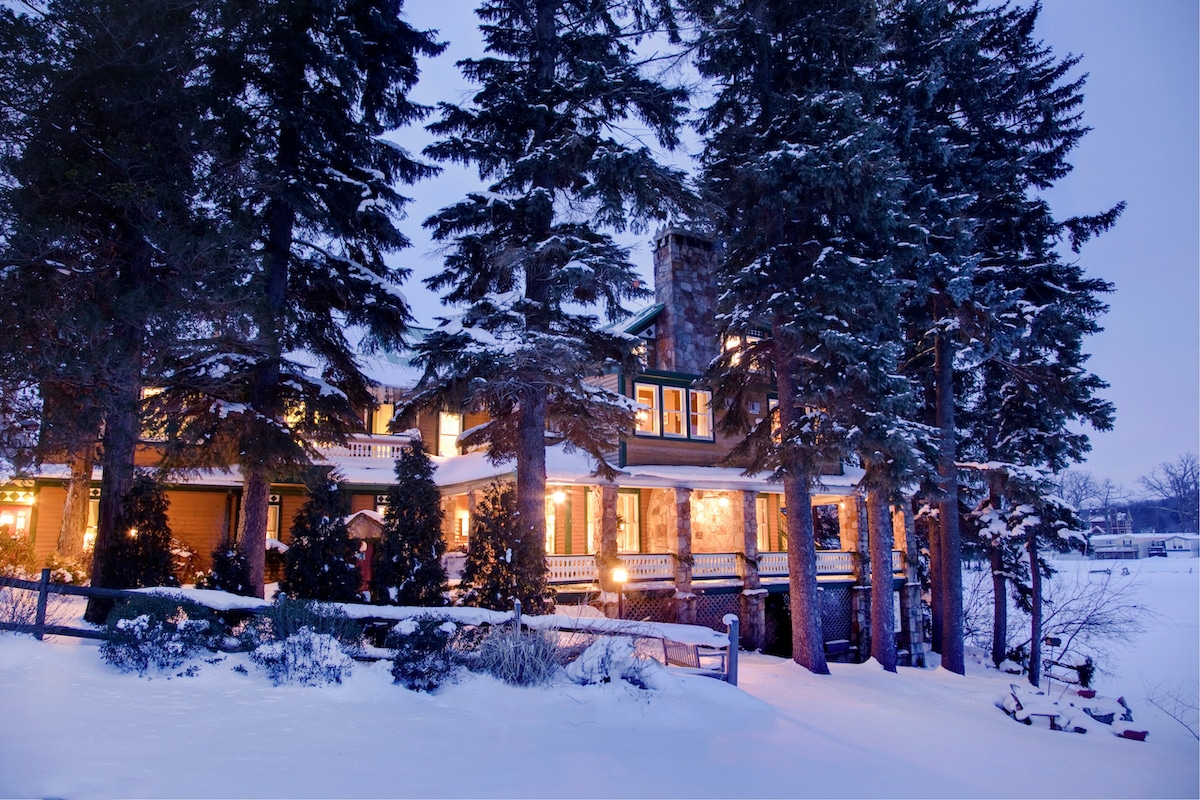 After the stress of the holiday season and the fresh beginnings of a new year, it's time to start planning your next vacation. Thankfully, the Lake Pointe Inn, a luxury boutique hotel, is one of the best places to stay at Deep Creek Lake. Not only is our Inn situated directly on the shores of the lake for stunning views and a centralized location to the great activities in the area, but inside, our elegant Arts and Crafts design creates a unique and special place to call your home away from home.
Deep Creek Lake is an outdoor lover's paradise any time of year. Winter brings a fresh blanket of snow for skiing at Wisp Resort and cross-country trails at our beloved Maryland State Parks. In Springtime, birdwatching and hiking are two favorite pastimes. The Lake becomes the focus in the Summer months for boating, swimming, and relaxing on the dock. And Autumn is all about vibrant fall colors and warm evenings stargazing by the firepit.
Our boutique hotel is one of the best places to stay at Deep Creek Lake for a romantic getaway, a couple's vacation with great friends, as a home base for business trips, or even a solo retreat. Our ten luxury guest suites are packed with amenities and create the perfect backdrop for your relaxing vacation. You'll also be treated to a fantastic breakfast each morning, thoughtfully prepared and filling, to get you ready for the adventures that lie ahead.
Check out our upcoming availability and book your next getaway at one of the best places to stay at Deep Creek Lake!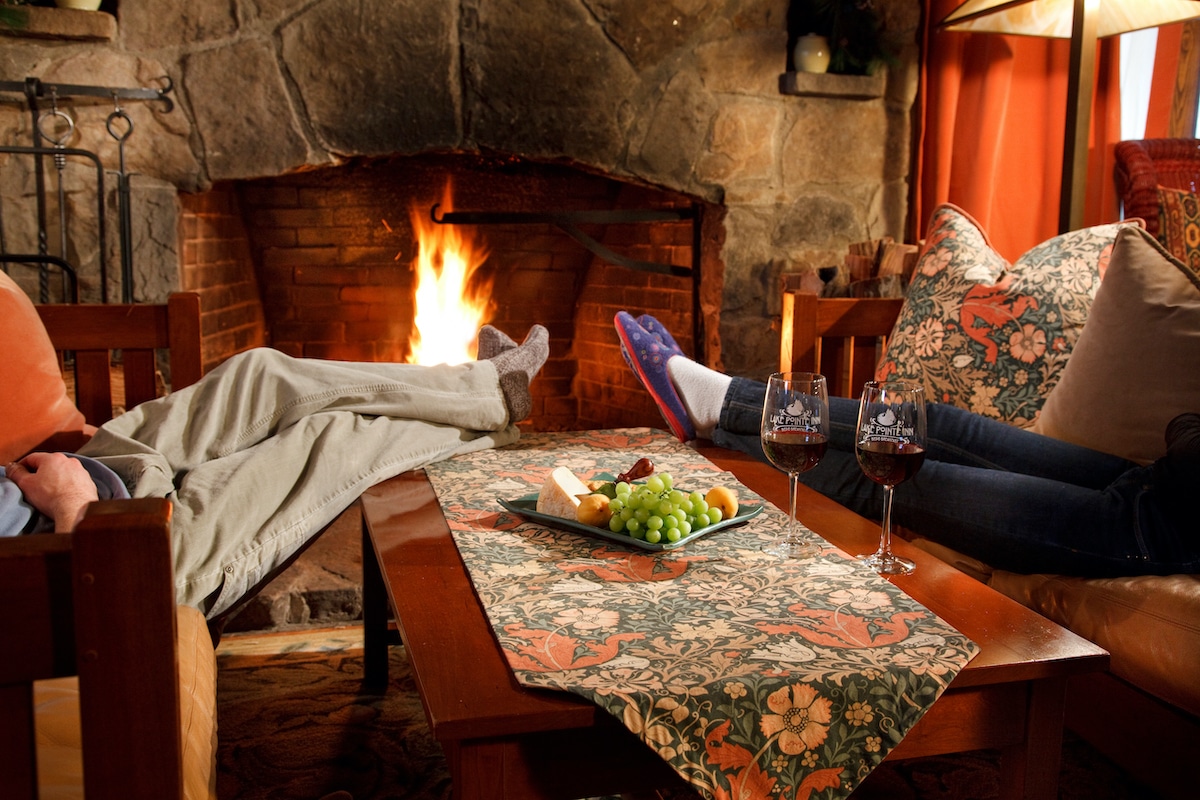 One of the Best Places to Stay at Deep Creek Lake
Perched on the water's edge of the picturesque 3,900-acre Lake (the largest inland lake in all of Maryland), our Deep Creek Lake hotel is an oasis of calm. Spend days lounging on our private dock, take in the view from the wrap-around deck, or join us for an afternoon ride on our pontoon boat (weather permitting.) The activities are up to you, but you'll fall in love with our accommodations, as many have year after year.
Here are some of our favorite things about the Lake Pointe Inn—one of the best places to stay at Deep Creek Lake: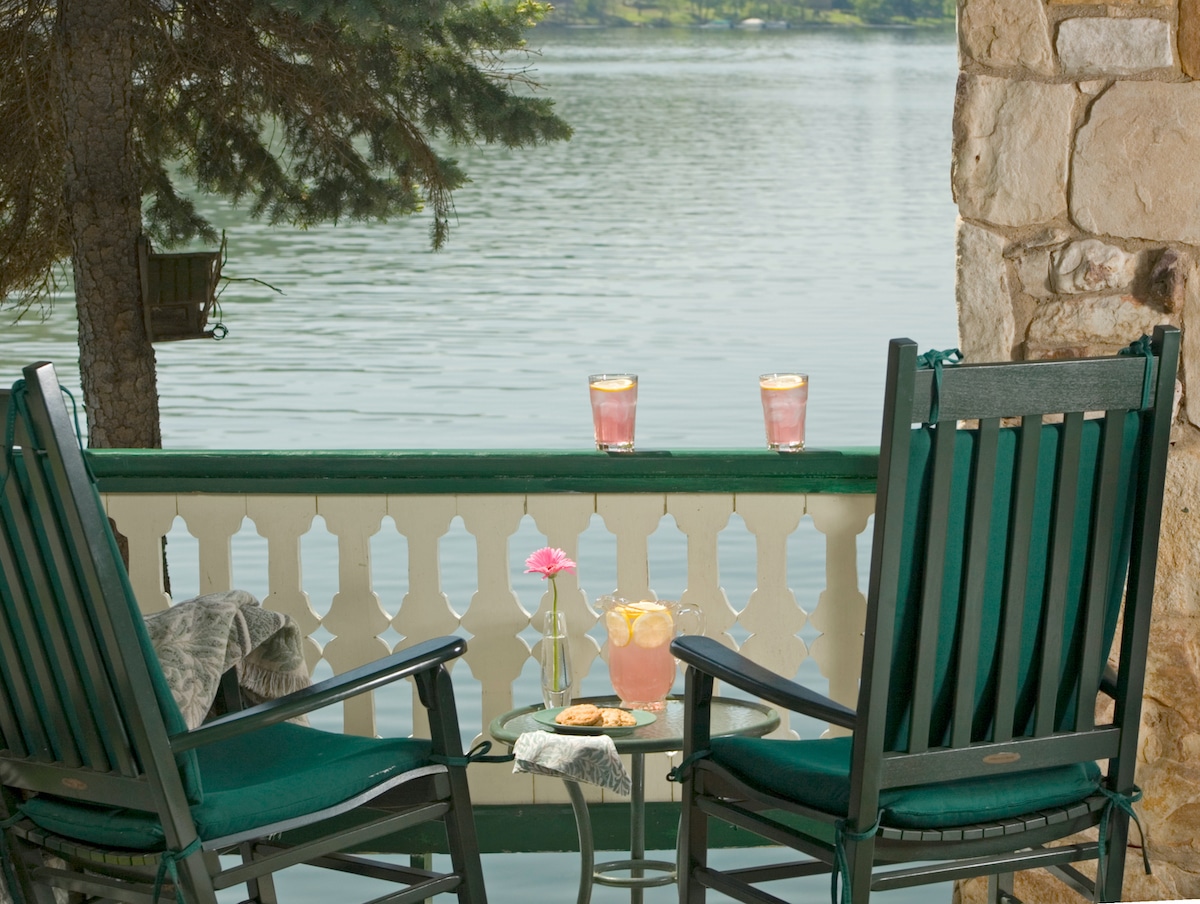 A Summer stint spent on the classic porch with pink lemonade, on our garden grounds with sweeping lawns reaching to the shore, and on our private dock with the calm Lake stretching out before you is a summer stint well spent. Our guests often return year after year just for this feeling of serenity—to be surrounded by trees and water, immersed in nature, settling your mind and body. The setting of our Inn is truly one of the best places to stay at Deep Creek Lake.
Our breakfast feast is just another reason why the Lake Pointe Inn is one of the best places to stay at Deep Creek Lake. Our multi-course morning meal is all about variety, with sweet and savory selections. Whether you'll be exploring Maryland's State Parks and waterfalls, skiing at Wisp Resort, or heading out on a day trip to visit Frank Lloyd Wright's Fallingwater House, we will get you off on the right foot.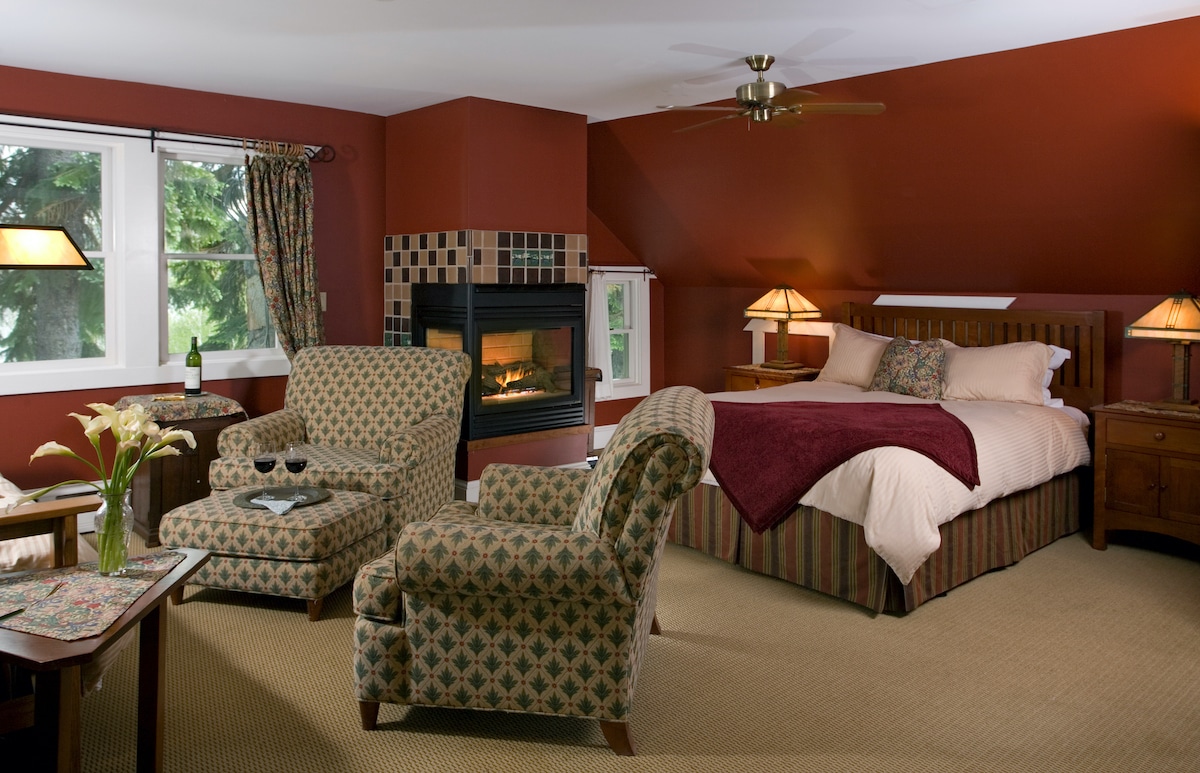 Luxury Lodging on the Shores of Deep Creek Lake
When you stay at the Lake Pointe Inn, you'll see why we're one of the best places to stay at Deep Creek Lake. Whichever the season, hospitality is our top priority always, and we'll take great care of you at our luxury boutique hotel. Sit back in peace at our quiet location, just minutes away from everything but a world away from the stresses of everyday life. In our opinion, details matter and are never overlooked!
Join us this year at one of the most relaxing places to stay at Deep Creek Lake. We can't wait to be your hosts. Book today!