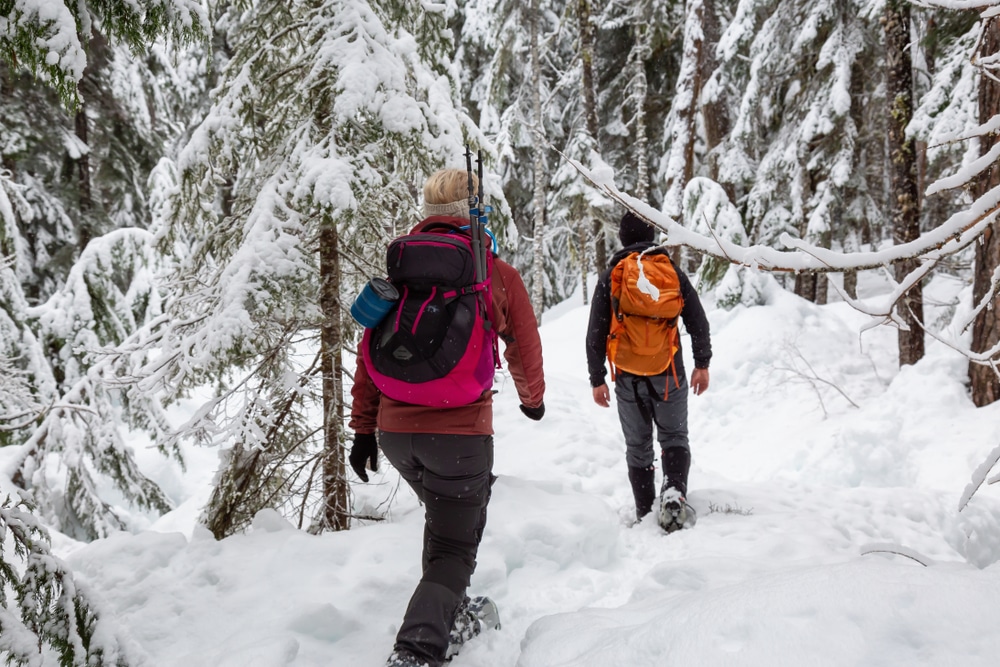 Savage River State Forest covers more than 55,000 acres in Garrett County, Maryland, and it's an all-seasons area for outdoor recreation. In the wintertime, it's the perfect place to explore with snowshoes, cross-country skis, or snowmobiles. There are approximately nine miles of trails, ideal for cross-country and snowshoeing. And three dedicated snowmobiling trails—two of which are loop routes for convenient access.
The Deep Creek Lake area is an outdoor enthusiasts paradise. In the winter, you'll find excellent skiing at Wisp Ski Resort, cross country skiing at many of the nearby Maryland State Parks, and snowshoeing at Savage River State Forest is a treat. There's something magical about the freshly fallen snow, bundling up, breaking a sweat, and then retreating to your cozy hotel suite for an evening by the warmth of the fire.
One of the best places to end the day is at the Lake Pointe Inn, a luxury boutique hotel directly on the shores of Deep Creek Lake. Thankfully, our Deep Creek Hotel is only a 30-minute scenic drive to all of the fun outdoor recreations at Savage River State Forest and right in the heart of the bustling oasis of the lake. Join us this winter for beautiful days in the snow and book your next vacation today!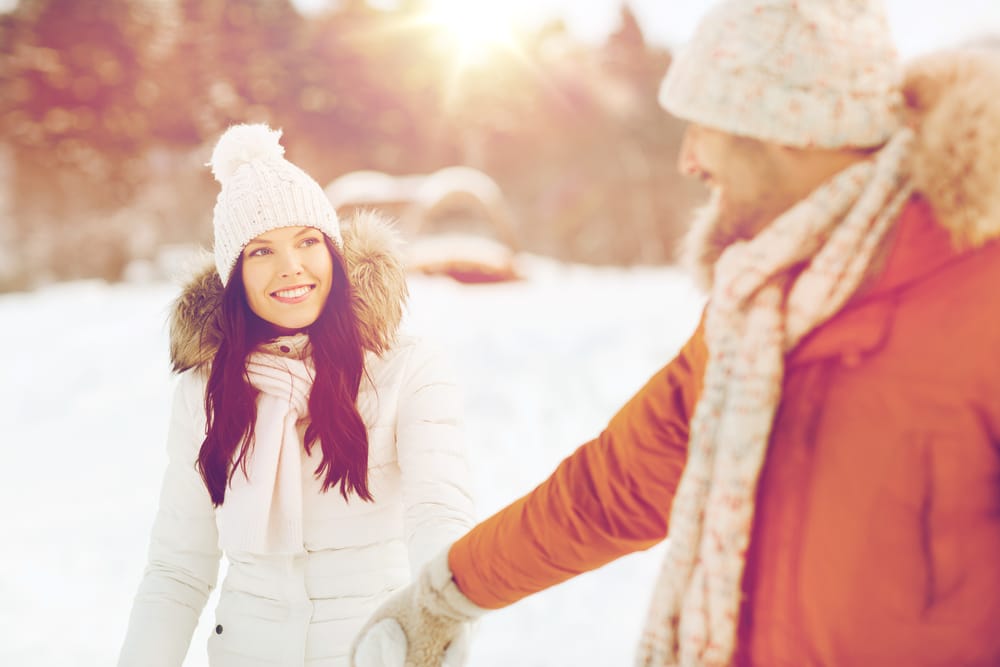 The Best Things to do each Season at Savage River State Forest
The Deep Creek Lake area is a perfect place to plan a vacation any time of year! You'll love cozying up in the colder months and soaking up the sunshine in the heat of summer. Savage River State Forest is a fantastic destination to add to your itinerary any time of year. Here, we'll show you what to experience in each season at this local natural landmark.
Winter
You'll be able to experience all of your favorite winter activities here. From snowshoeing and cross country skiing to snowmobiles and winter hikes.
The Big Savage Trail is a rugged 16.9-mile trek that cuts through the state's largest forest following the crest of Big Savage Mountain. While this trail is an exciting challenge year-round, those thrill-seekers who want to prove their skills can hit this route in the winter.
Ice fishing is permitted in the winter months on the Savage River Reservoir.
Spring
The Savage River State Forest has many waterways, including the Savage River Reservoir, making this area a popular destination for paddlers, fishing, and other water recreation. For those interested in whitewater rafting, you'll find some excellent rapids on the rivers here.
During the spring months, one of the best times to visit the Savage River State Forest is when the Mountain Laurel and Rhododendrons bloom. You'll find some of these gorgeous native plants along the Poplar Lick Trail. This moderate 6-mile hike takes you over streams (some with bridges) and a memorial for the B-52 Bomber crash site.
Summer
Fishing is a popular summertime pastime on the reservoir and waterways of the Savage River State Forest. Anglers can catch many varieties of fish, including but not limited to Walleye, Large Mouth Bass, and multiple Trout species. Motorboats are not allowed on the reservoir, so you'll see lots of canoes and rowboats creating a quiet peaceful setting.
Summer is a great time for mountain biking along the forest trails. You'll love the shade from the old-growth and feel cool breezes from the elevation gain on these routes.
Fall
One of the best places to take in the stunning Maryland fall foliage is the Savage River State Forest. The second-growth forests are a mix of oak varieties and other Northern hardwood species, all of which put on a colorful show come autumn.
If you're not sure where to start in this giant forest, there are two state parks, New Germany and Big Run, within the area. Each of these parks has lovely trail systems, picnicking areas, and boating options.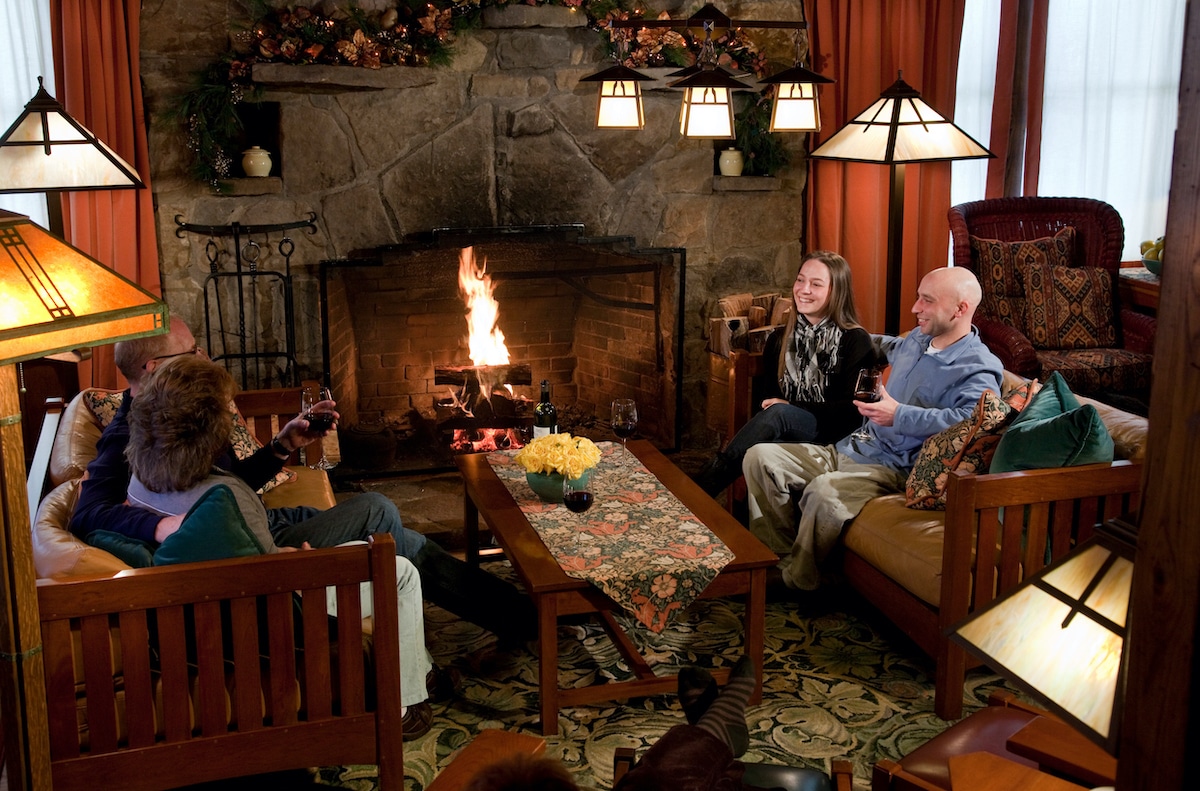 A Friendly & Cozy Space at our Deep Creek Lake Hotel
Our Deep Creek Lake Hotel is the perfect place to call home on your vacation in Maryland. You'll be taken right away by the impressive architecture of our Inn, designed in the arts and crafts style made famous by the modernist movement. The stunning river rock grand fireplace in the shared living room is ideal for a glass of wine in the evenings and friendly conversation.
Our ten luxuriously appointed guest suites offer a cozy respite for quiet mornings and restful nights. From the window of your room, you'll either catch a glimpse of the sparkling lake, skiers on the slopes at Wisp Resort, or our stunning garden grounds. Be sure to book a massage treatment in our peaceful spa room and join us each morning for a bountiful breakfast of homemade treats and entrees. We can't wait to host you. Book your next stay at Deep Creek Lake today!