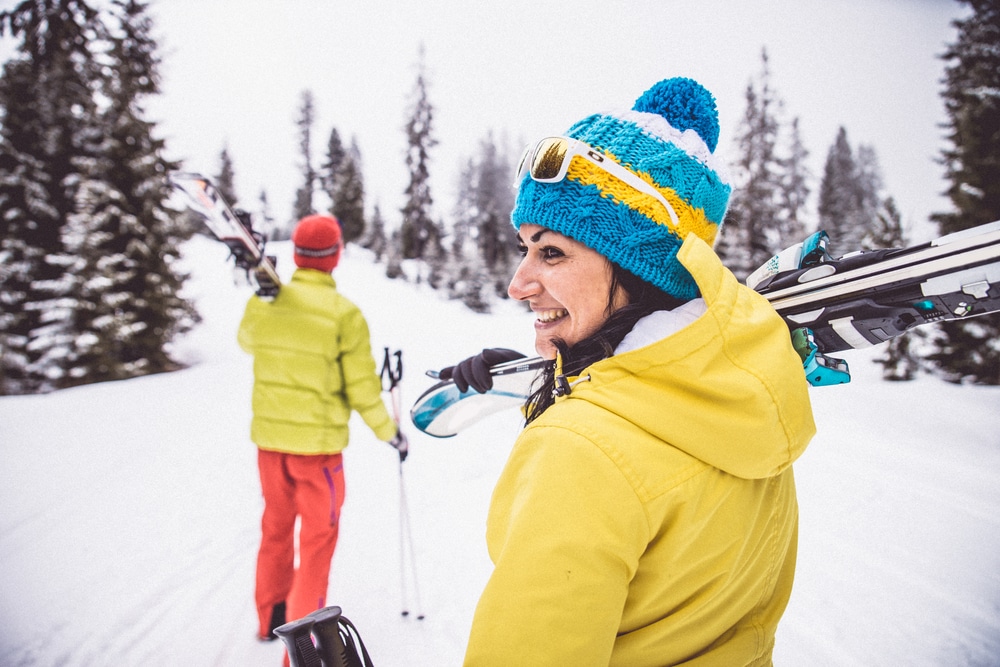 It's officially ski season here at Deep Creek Lake! And Wisp Resort is the premier Maryland Ski Resort for downhill skiing, snowboarding, and snow tubing. Interesting fact: Wisp is the only four-seasons ski resort in Maryland. It's in the perfect location for weekend getaways from Pittsburgh—only about a two-hour drive—and the ideal road trip distance from Baltimore or D.C. that clocks in at around three hours. You'll find that Wisp Maryland Ski Resort offers all of the best winter activities.
While there are lodging options at Wisp, our Deep Creek Lake Hotel is only a matter of minutes from the Maryland ski resort and tucked away from the crowds and activity. Lake Pointe Inn is the ideal location to enjoy all the benefits of Wisp, but with serene lakefront views, spacious guest suites with luxurious amenities, and a complimentary gourmet breakfast each morning.
As a guest at our Deep Creek Lake Hotel, you'll be two minutes from Wisp Resort, located just across the street. Join us for piping hot coffee and a bountiful breakfast spread before heading over to hit the slopes. After an exciting adventure on the mountain, there's no better place to retreat than back to our luxury Inn for cozy fires, warm drinks, and relaxing. Check our upcoming availability and book today!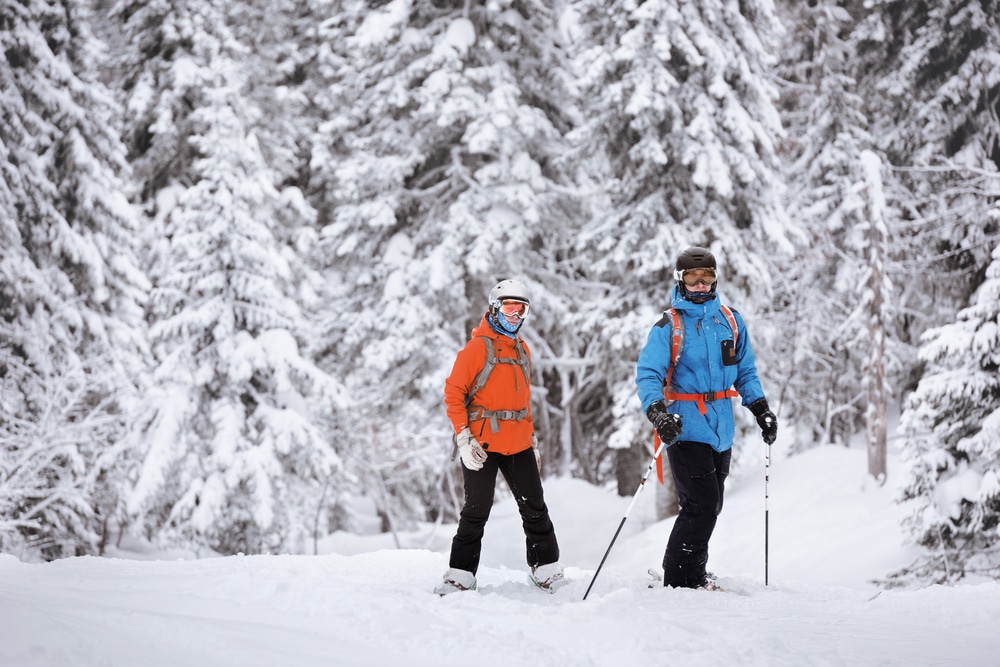 Check out Wisp, the Best Maryland Ski Resort
As you plan your next winter adventure to the Deep Creek Lake area, there are many cold-weather things to do here, but visiting the best Maryland ski resort should be at the top of your list. If you're a seasoned skier or snowboarder, or someone who would love to snowshoe for the first time, Wisp is a great place to start.
Here are six things to know about Wisp, the best Maryland Ski Resort to visit this winter:
Wisp Resort is located on Marsh Mountain, which welcomes about an average of 100 inches of snowfall each year. Thanks to modern technology, the resort makes its snow for longer and more exhilarating ski seasons.
The summit at Wisp stands 3,115 feet tall, with a vertical drop of 700 feet. There are 137 acres of skiable terrain with 11 miles on 33 slopes to explore, much of which is suitable for all levels of experience. The run breakdown by skill level is 24 percent beginner, 45 percent intermediate, and the remainder groomed for the experts.
One of the most exhilarating activities to explore at the Maryland ski resort is night skiing. Approximately 90 percent of their terrain is adequately lit at night for evening (or later) runs down the mountain. Lucky for us, the stars at Deep Creek Lake are quite a sight to behold.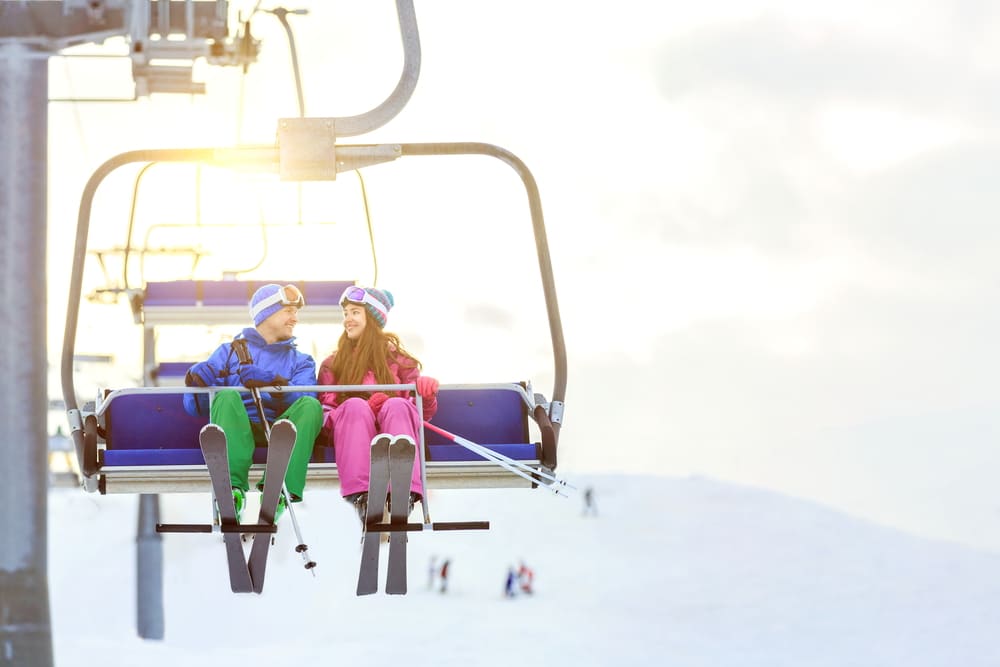 The chairlift system at Wisp Resort is state-of-the-art, with two quad lifts and five triple chairlifts, as well as five conveyor carpets, and one surface tow. These lifts can be enjoyed year-round for stunning views of Deep Creek Lake and the mountains of western Maryland.
The Nordic Center at this Maryland ski resort will be your favorite destination for those who prefer a lower-intensity winter sport. Here you'll find the perfect terrain for cross-country skiing and snowshoeing.
Skiing and winter adventures take a lot out of you! Thankfully, Wisp Resort offers a variety of dining options for in-between runs or after you've wrapped up for the day. The casual Alpine Eatery has an array of fast meal options with a beautiful view out of the large lodge windows. If you'd like more of a sit-down experience, check out D.C.'s Bar and Restaurant or Wisper's Bar and Grill.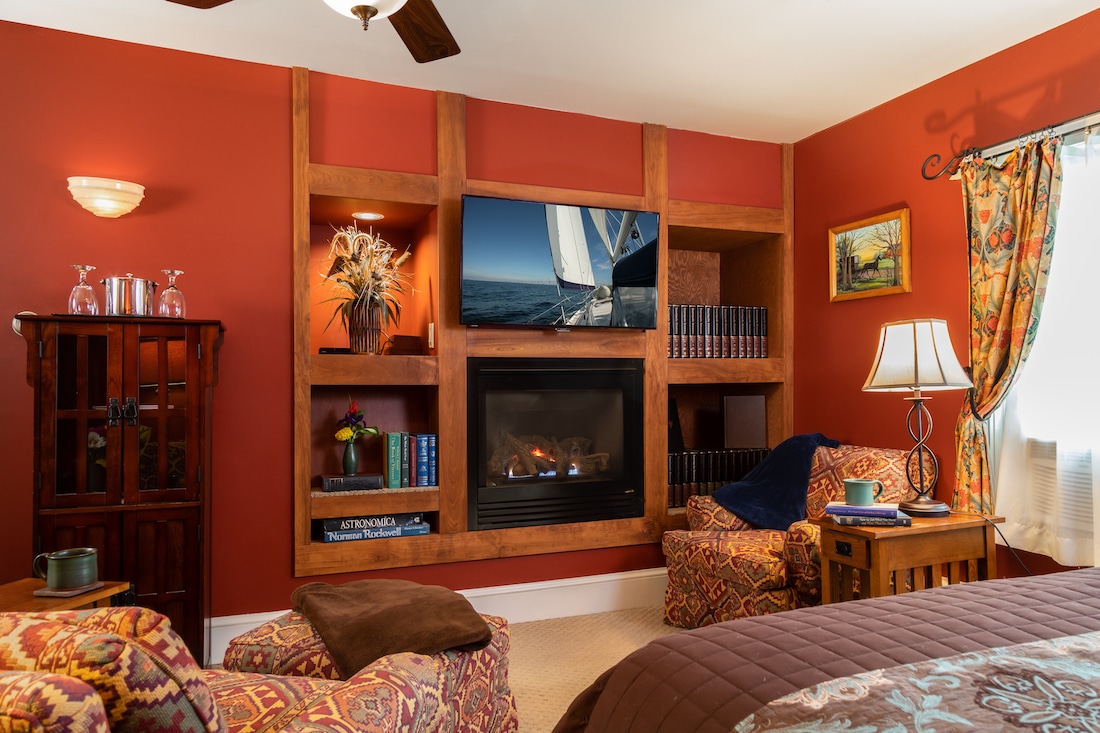 Cozy, Wintertime Lodging at Our Deep Creek Boutique Hotel
Our Deep Creek Lake Hotel is a gorgeous Arts and Crafts-style mansion on a beautiful plot of land nestled on the lakefront. Even in the winter, the views are astounding, and it's as cozy as it gets inside next to the grand river rock wood-burning fireplace in our main living room. Our ten outstanding guest suites (some have views of the Wisp ski run!) are the perfect place to relax after hitting the slopes.
Join us for an adventure at the best Maryland ski resort and book your next stay today!