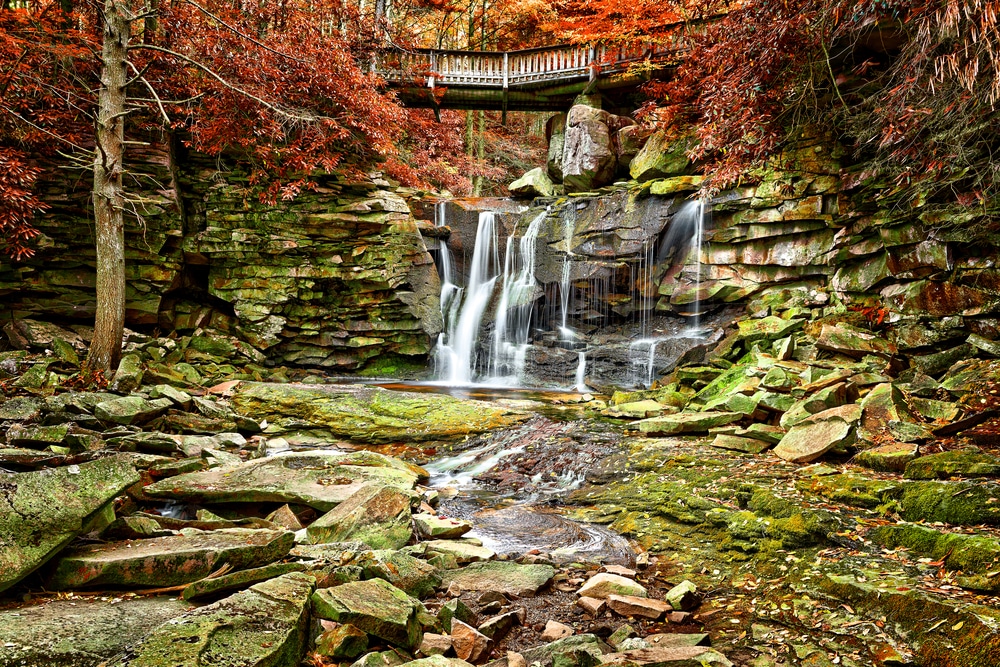 Tucked in the picturesque Allegheny Mountains, Blackwater Falls State Park is a lovely scenic drive from the Deep Creek Lake area. The scenery here is striking—the falls are among one of the most photographed locations in the state of West Virginia. Of course, the crown jewel of Blackwater Falls State Park is the spectacular 57-foot Blackwater Falls, a rushing cascade down a rocky facade into a pooling canyon below.
A day trip to Blackwater Falls State Park is the perfect destination for a scenic drive from Maryland. As a guest at our Deep Creek Lake Bed and Breakfast, you'll be right on the shores of the lake with luxury accommodations as your home away from home. Our ten guest rooms and suites are fully equipped with all the comfort measures you'll need for a relaxing and restful getaway. Better yet, a gourmet, home-cooked breakfast is included in your room rate and is the best way to start your day.
Check out our upcoming availability and book your next getaway to Maryland today!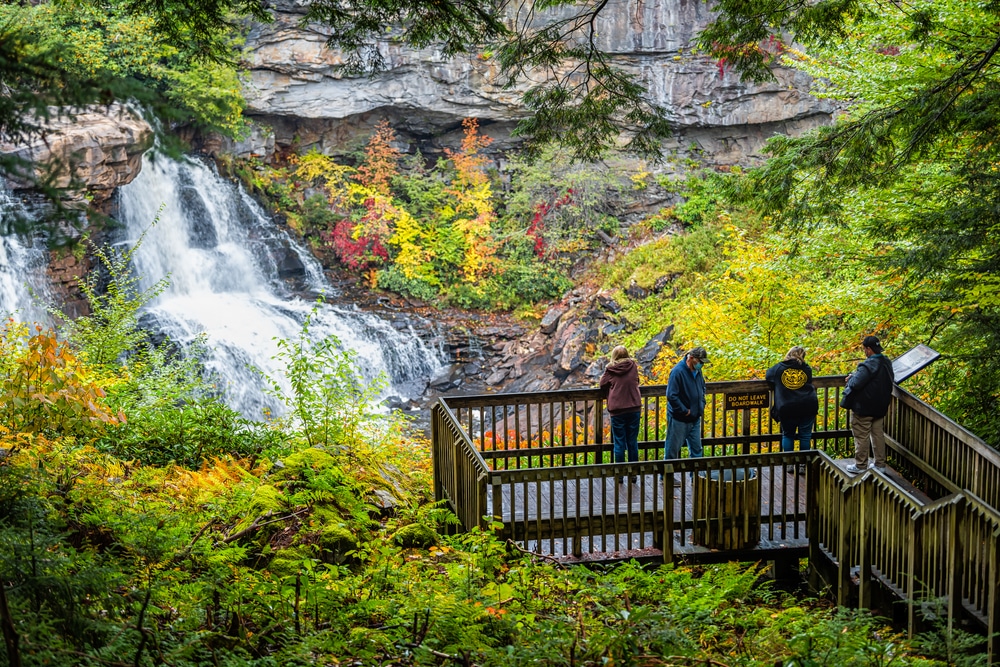 Best Things to do at Blackwater Falls State Park
After your hour's scenic drive (particularly stunning in the fall) from our Inn through pristine farmlands and lush forests, you'll be ready to stretch your legs at Blackwater Falls State Park. The nearly 2,500-acre park is full of beautiful tree species, native plants, birds, and wildlife, so keep your eyes peeled!
Here are five things to do at Blackwater Falls State Park:
Blackwater Falls is the most popular attraction at this state park, and there are a few different ways to take in the spectacular sight. The Blackwater Falls Boardwalk Trail starts at the Trading Post parking lot—this path leads 200 steps down to an observation deck for a fantastic view of the rushing falls. For those who may not be able to handle that many stairs, head to the Gentle Trail, which is short and paved to an upper observation deck.
You'll find more than 20 miles of hiking trails at Blackwater Falls State Park. These wooded paths lead through groves of red spruce, eastern hemlock, yellow birch, and black cherry. Another popular choice for waterfall hunting is the Elakala Trail, which is only a half mile but is ranked as a moderate trek.
Visitors can also enjoy mountain biking on select trails at this West Virginia State Park. Check out the Trail Map here for the best options. Kayaking and canoeing are popular pastimes during the summer, and winter brings snowshoeing and cross-country skiing opportunities.
One of the best things to do at Blackwater Falls State Park is to check out the 18-hole disc golf course. The course starts and ends at the nature center. The course's unique layout weaves through a pollinator habitat, so you'll often encounter butterflies, moths, and other wildlife.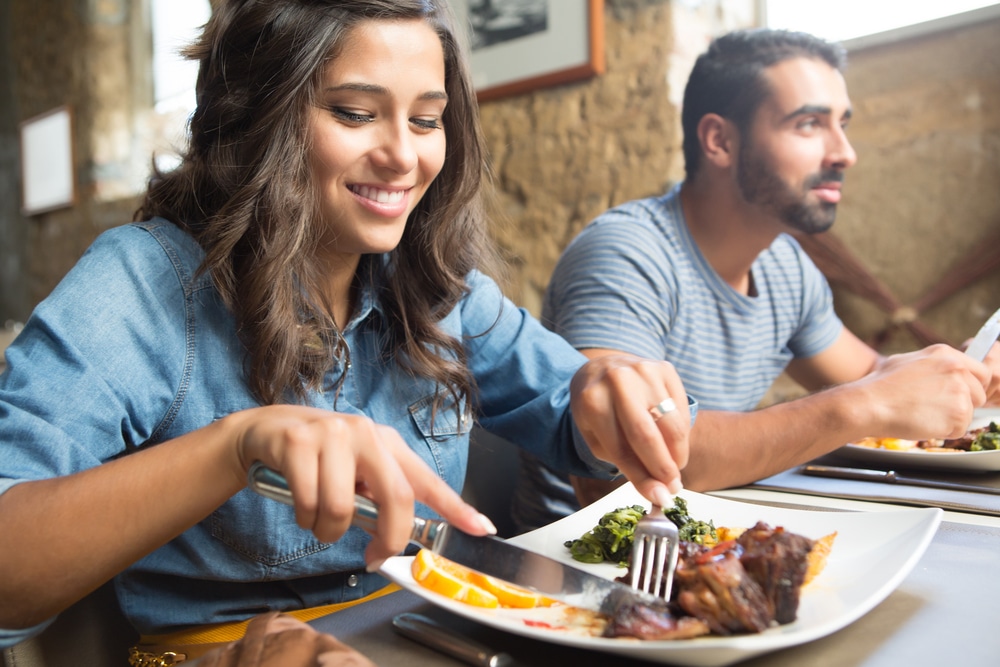 Dine at the Smokehouse Restaurant at Blackwater Falls State Park:
After a gentle stroll or rigorous hike at Blackwater Falls State Park, you'll be ready to eat! The Smokehouse Restaurant offers one of the most majestic views of the falls and forests. Currently, these woods are awash in vibrant fall colors, but this vista point is impressive year-round. Of course, the menu has barbeque options like smoked brisket and ribs, but you'll also have your pick of Italian favorites and soulful comfort food. During the warmer months, grab a spot on the patio or cozy up in the comfortable lodge-style dining room if there's a chill in the air.
Fuel up here before heading back to our Deep Creek Lake Bed and Breakfast for a relaxing evening spent by the fire in your guest suite.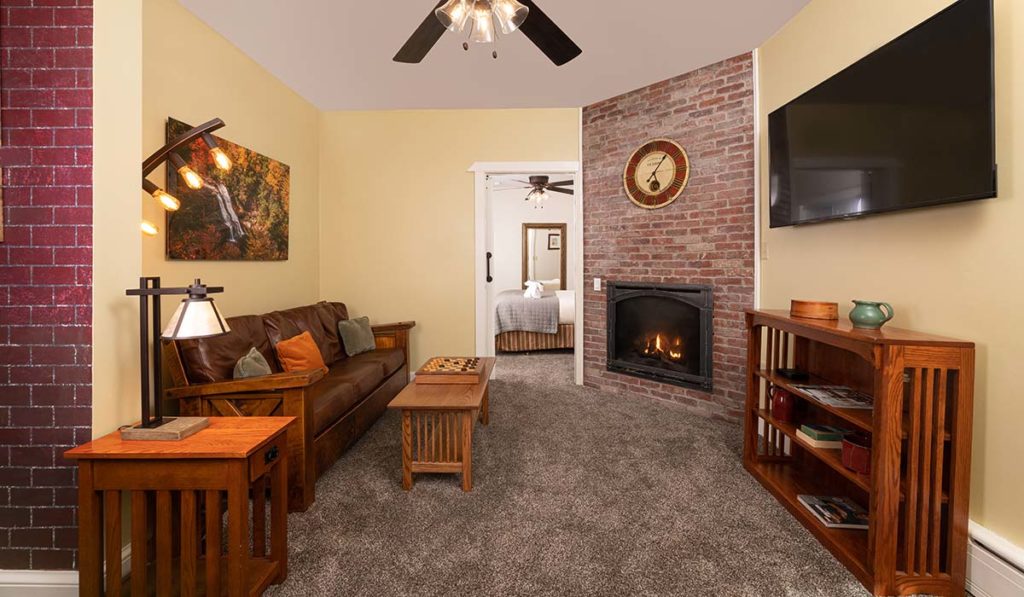 Cozy Lodging at our Deep Creek Lake Bed and Breakfast
Each of our ten guest room selections offers a unique experience, with our Arts and Craft design in mind, which gives visitors a sense of relief and relaxation. You'll find amenities such as gas fireplaces, private balconies, jacuzzi tubs, steam showers, and lakefront views. Small touches like luxury linens, fluffy robes, and high-end toiletries add simple comforts.
On any stay at our Deep Creek Lake Bed and Breakfast, you'll want to enjoy the lake especially. Be that taking one of our complimentary canoes or kayaks out on the water or exploring the nearby state parks for swimming and boating. Join us on the lake for an afternoon cruise depending on the weather. Lastly, don't forget to book a Swedish massage in the spa room of our luxury hotel; it's the ultimate addition to a perfect vacation. Book your stay today!