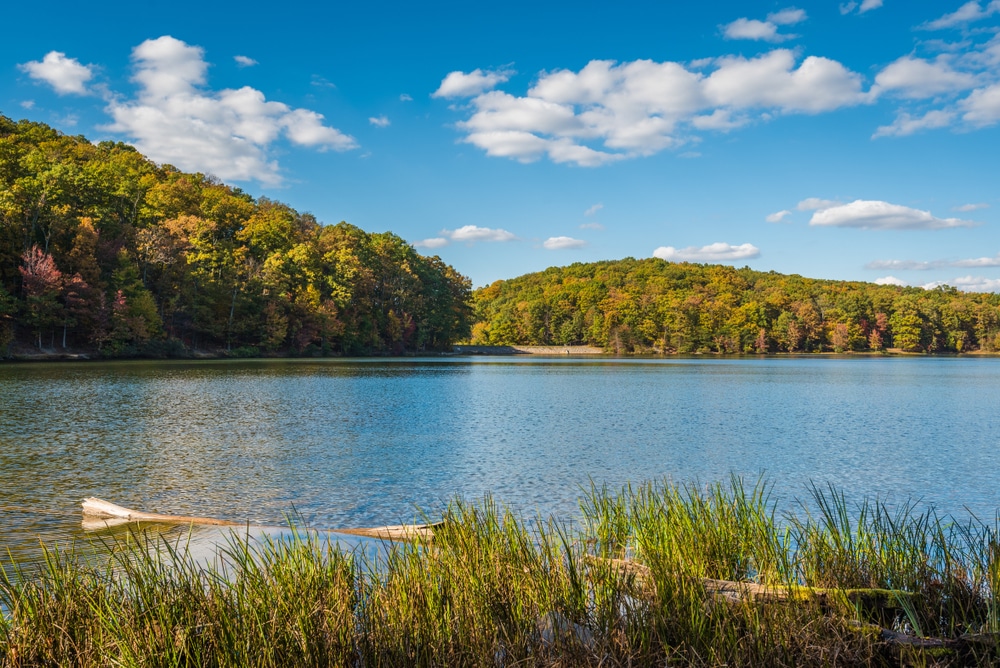 Herrington Manor State Park is a picturesque natural area in Garret County, Maryland, and covers 365 acres of the Garret State Forest surrounding the park's heart, the 53-acre Herrington Lake. This all-seasons park offers snowshoeing and cross-country skiing in the colder months, while summer and early fall are all about kayaking, swimming, picnicking, fat tire biking, and fishing. There are easy hikes all year round as well.
In the mid-1800s, real estate investor Abijah Herrington built the stately house named the Herrington Manor, which sits on the shores of the lake to this day. Herrington Manor State Park wasn't acquired by the parks service until 1964 and now serves as a tranquil place for outdoor recreation, reflection, and walks through the woods.
As a guest at our Deep Creek Lake Hotel, you'll be only about 20 minutes from Herrington Manor State Park and even closer to some other favorite Maryland State Parks. This area is a nature lover's paradise—everywhere you turn, there are hikes to explore, waterfalls to view, and lakefront recreation. Our Inn sits directly on the shores of Deep Creek Lake with beautiful accommodations, luxury amenities, and stunning views.
Start planning your next adventure to Herrington Manor State Park and book your stay at the Lake Pointe Inn today!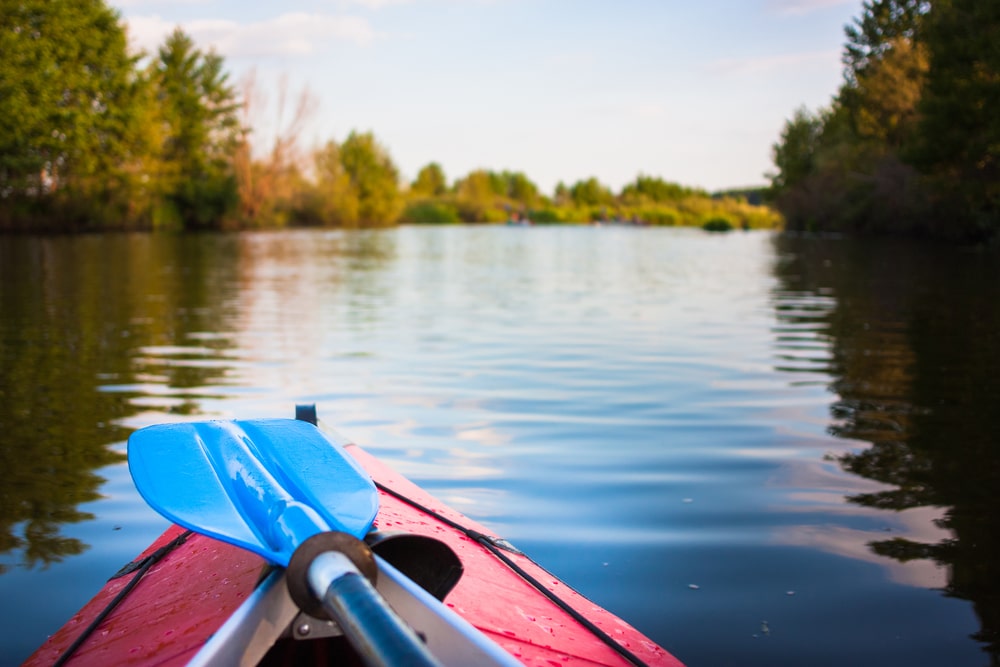 Mellow Days at Herrington Manor State Park
Herrington Manor State Park is a great spot to spend an afternoon out near our location on Deep Creek Lake. The park also connects to the larger Garrett State Forest and is adjacent to Swallow Falls State Park, another favorite spot for hiking and picnics.
Here are the best things to do at Herrington Manor State Park year-round:
During the snowy season, which usually falls from January to early March, you'll find great snowshoeing and cross-country skiing opportunities at Herrington Manor State Park. The ten miles of trails are wide and maintained. One great perk: they offer rentals here for skis, poles, boots, and snowshoes. There's a 5.5-mile trail that connects to Swallow Falls State Park for a grand snowy adventure for those up for a challenge.
Spring is an excellent time of year for hiking and fat-tire biking at Herrington Manor State Park. Luckily, they have bikes available to rent for a reasonable ten dollars an hour or a maximum of $26 for the whole day. There are 12-miles of trails within this park system, of which you'll trek through forested glens, by rushing streams, and most likely spot some wildlife.
Summer is the most popular time to visit Herrington Manor State Park for swimming and boating. The sandy shoreline is exceptional for a peaceful dip in the water. You'll also find canoes, single and double kayaks, and stand-up paddleboards available for rental.
During the Autumn, the weather in Maryland stays temperate and pleasant for outdoor adventures. Not to mention the fantastic fall colors that brighten up our forests. On a warm fall afternoon, head to Herrington Manor State Park with a picnic! Set out a blanket by the lake or find a shady table in the Pavillion that overlooks the lake.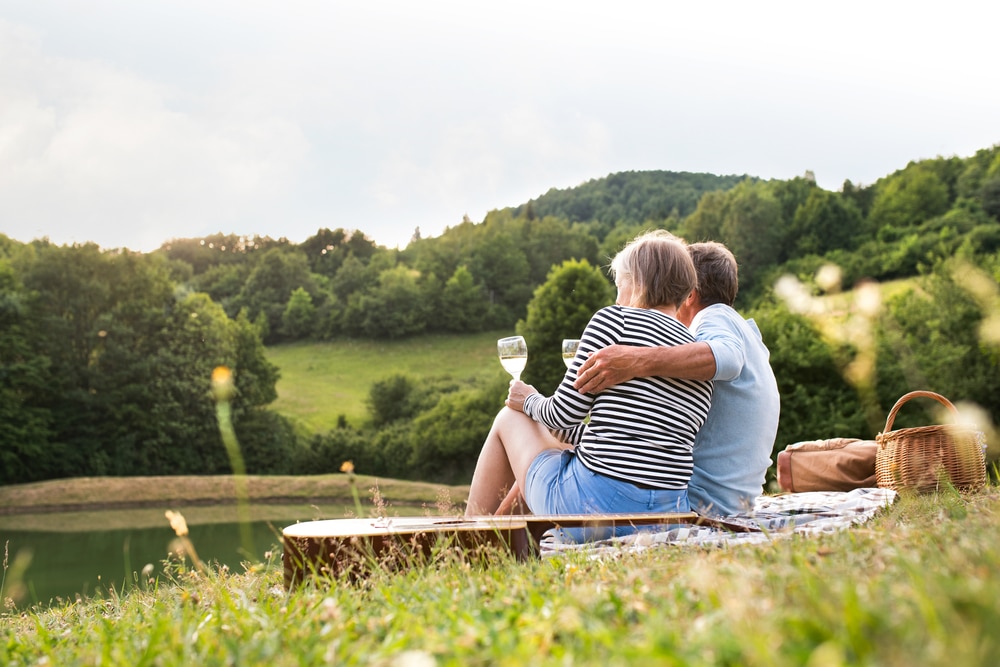 Picnic Spots Around Deep Creek Lake
We're so lucky to have so many fantastic state parks in Maryland. Here are a few of our favorites to explore or for a picnic on your next stay at our luxury Deep Creek Lake Hotel.
Swallow Falls State Park: For beautiful hikes along the Youghiogheny River and views of Maryland's highest free-falling waterfall, Muddy Creek Falls, this state park is the perfect place for walks, picnics, and exploring the wilderness.
Deep Creek Lake State Park: This state recreation area covers more than 1,000 acres of lush forests on the northeast side of Deep Creek Lake. You'll find all of the best outdoor and water recreation here, and it's only about 15-minutes from our boutique hotel.
New Germany State Park: Located in the Savage River State Forest, this quiet state park is often referred to as a best-kept secret of the Maryland State Parks system. The small lake is suitable for fishing and swimming, and you'll find about ten miles of multi-use trails for adventures.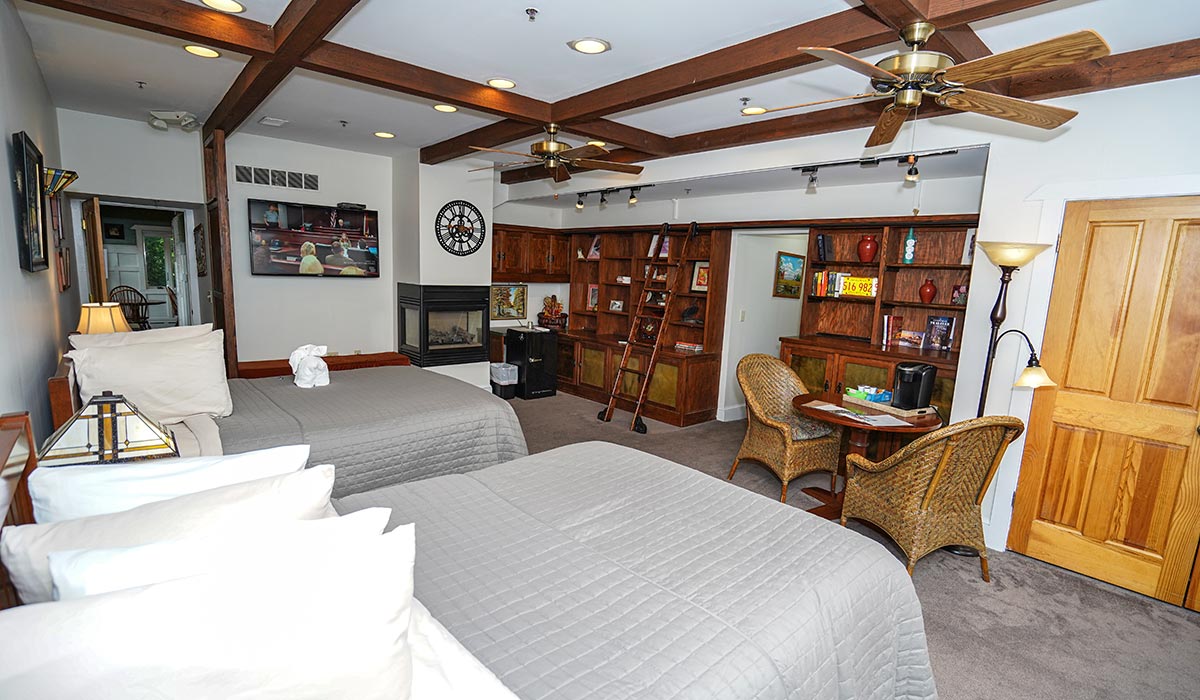 Spacious Lodging at our Deep Creek Lake Hotel
With a vacation centered around exploring the rugged wilderness of Maryland, you'll want to find accommodations that offer a cozy respite with luxury amenities for your time inside. Our luxury boutique hotel is ideal for relaxation after a day outdoors, and we have ten beautifully appointed rooms with everything you could possibly need to reset. And not to mention our on-site spa for massage and treatments for the ultimate self-care activity.
To top it off, all guests are treated to a gourmet breakfast each morning, the best way to start your day before hitting the trails. Join us at Deep Creek Lake this year! Book your next stay today.