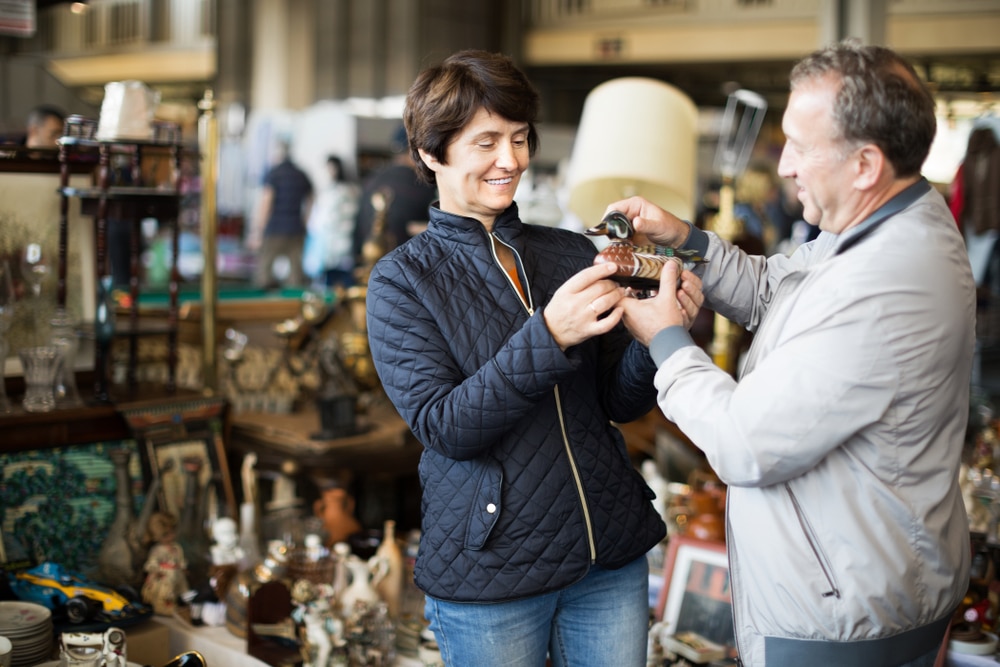 If you love the thrill of the hunt as much as we do, then you'll undoubtedly want to head out for antiquing near Deep Creek Lake during your visit to the area. The state of Maryland has a long history, as the Province of Maryland was founded in 1632, so you never know what treasures you might discover in the antique stores and funky boutiques near Deep Creek Lake.
Garrett County is known for its antiquing possibilities, specifically, the small town of Oakland, Maryland, which is home to many fantastic antique shops. Thankfully, a good handful of these stores are within walking distance from one another, which simplifies your treasure hunting itinerary! We recommend parking in the free Oakland Town parking lot for this grouping of shops and setting off on foot.
For those who appreciate antique pieces and vintage collections, you'll be more than impressed with the appointments at our Deep Creek Lake boutique hotel. The Arts & Crafts-style mansion serves as our intimate Inn with luxury amenities and stunning lake views. Nestled right on the shores of Deep Creek and surrounded by green lawns and flourishing gardens, you'll fall in love with the rustic elegance of the Lake Pointe Inn. Join us and book today!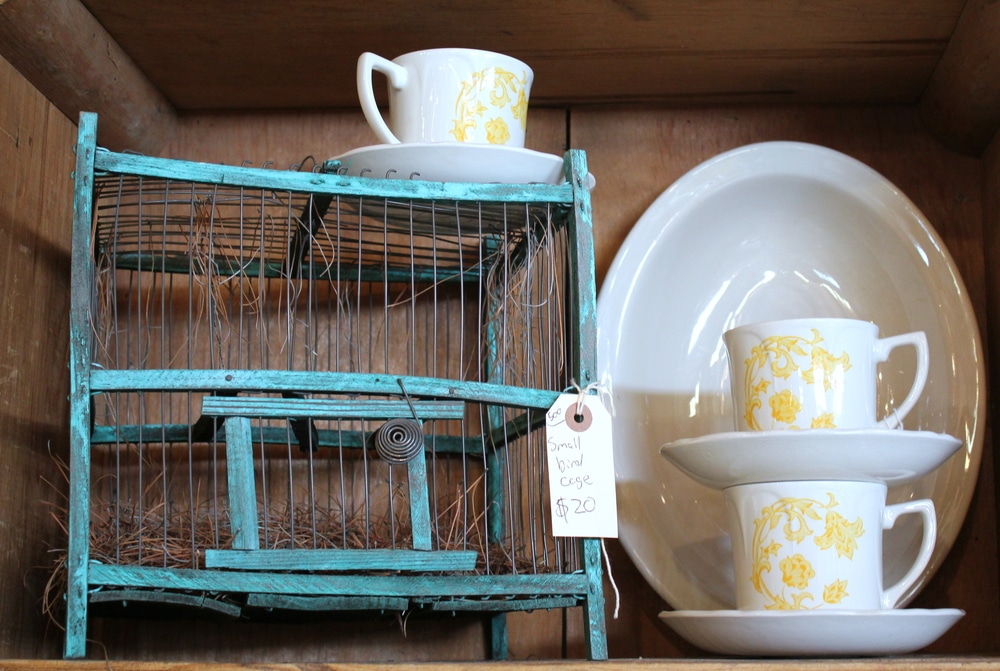 The Best Places for Antiquing Near our B&B
Whether you're actively looking for a specific piece or waiting for something to spark your eye, antiquing at these shops near Deep Creek Lake is always an adventure. Our past guests have regaled us with fascinating stories of some of the great finds they've come across on their shopping trips.
Here are some of the best antique and vintage shops to check out around town:
Cabin Fever Antiques & Collectibles: Just a stone's throw from the historic B&O Train Station, this antique mall has a very cool collection of vintage cookware, larger furniture pieces, and a ton of funky kitsch to peruse.
Carriage House Antiques: You'll find an exciting collection of unusual finds at this antique house. The owners here recommend asking if you have something in mind, they have a lot of hidden treasures in storage, and you never know what you might find.
Oakland's 219 Flea Market: There's a grouping of more than 20 vendors with booths at this indoor flea market. Selections frequently change for great unique furniture and goods.
Book Mark'et & Antique Mezzanine: After glancing through the great collection of hardcover and paperback titles, head upstairs to the mezzanine to check the selection of antiques.
Englander's Antiques: After you've been antiquing at a few of the spots in Oakland, MD, it might be time for lunch. And this old-school soda shop/antique store is just the place.
Blue Moon Antiques: Located in the tiny town of Grantsville, just over 20 minutes from our Inn, this 6,000 square foot showroom is a fantastic stop for antiquing near Deep Creek Lake. While the store is currently closed for winter, they reopen in early June.
Springs Historical Society Farmer's Market: Just over the Maryland border in Springs, Pennsylvania is the largest open-air market in the area. Browse through goods from more than 80 local farmers and artisans, as well as antiques, tools, and handmade quilts.
Feel free to ask our knowledgeable and hospitable staff about the best routes to take for an antiquing adventure near Deep Creek Lake; we're always happy to help!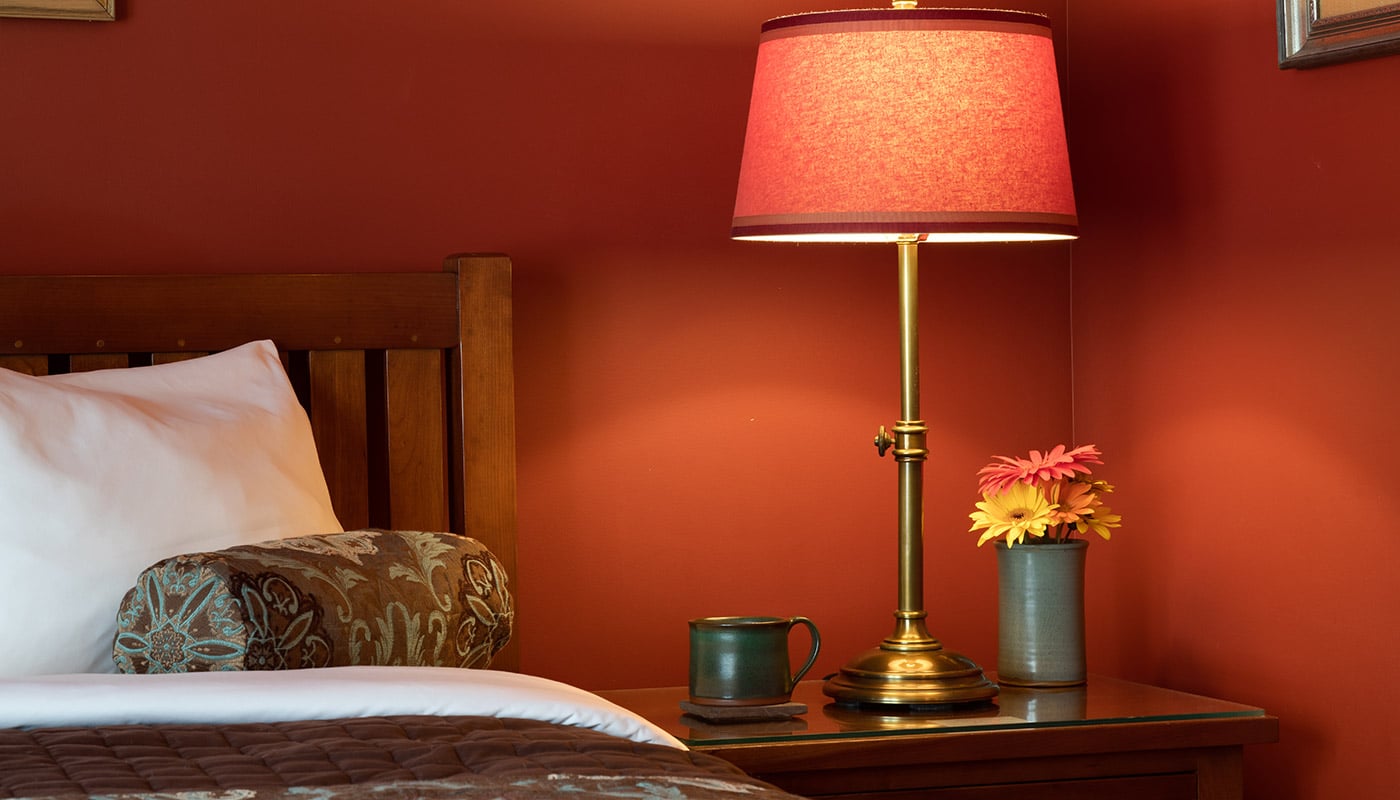 Beautiful Arts & Crafts Design at Lake Pointe Inn
The feel of our luxury lakefront Inn is akin to the designs of Frank Llyod Wright in the natural wood beams, river rock, and intricate architectural details. The house was first constructed in the late 1800s, and it has seen many meticulous renovations and upgrades, with much of the original designs still intact. These geometric lines and warm tones continue in the decor throughout the interior space, creating a welcoming lodge-feel ideal for a relaxing stay.
Our ten guest rooms are all unique, each with its own remarkable details and layout. Some offer separate seating areas with a fireplace, luxury jetted baths and steam showers, and a private balcony with beautiful lake or garden views. All have the classic high-end amenities with fine linens, fluffy towels and robes, and the most comfortable beds. Join us each morning for a hearty breakfast, always included with your accommodations, and the best way to start your day of antiquing in Maryland. Book today!