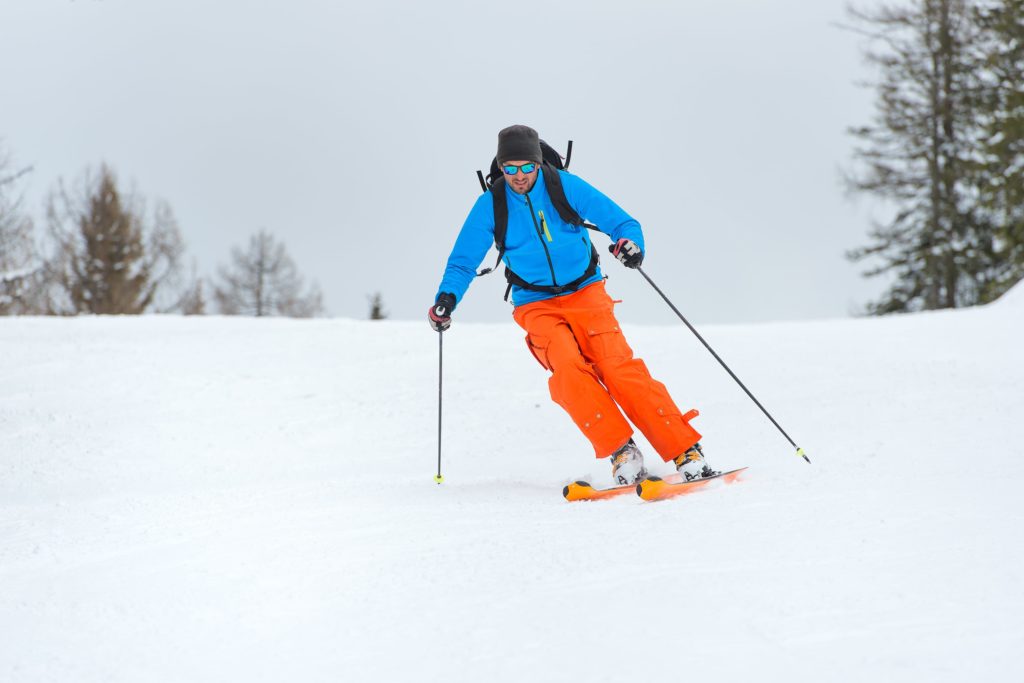 We're officially into the winter season here at Deep Creek Lake, and that means skiers and snowboarders from all around the area are planning upcoming ski vacations at Wisp Resort.  If you've been to Wisp Resort before, then you probably know just how special it is.  People return here year after year to ski on this incredible (and beautiful!) mountain. The ski season for 2020-2021 is already well underway and looking good. With COVID-19 still on the horizon, this year promises to be full of adventure, too!
Wisp Resort, which is located just across the street from our hotel, is the only 4-season downhill ski resort in Maryland.  So, if you love it this winter, make sure you come back and visit us this summer or fall for even more fun on this incredible hill!
Due to COVID restrictions, if you plan to Wisp Resort at any time this season, you'll want to give yourself plenty of time to plan – and that includes your lodging! While there are a few options in the area, there is nothing quite so luxurious and special as our boutique hotel, which is located just across the street and on the beautiful shores of Deep CreekLake. Our Inn is not only conveniently located for skiing, but an unbeatable place to unwind after a long day on the slopes. Ski and stay with us at our Deep Creek Lake hotel this winter!

Wisp Resort Offers the Best Skiing in Maryland!
Wisp Resort, which has been operating since 1955, is an incredible place for skiers and snowboarders – as well as cross country skiers and snowshoes!  The downhill section of the mountain boasts 33 ski/snowboard runs, but there are also runs for snow tubing and plenty of trails for cross country skiing and snowshoeing.
The summit at Wisp stands 3,115 feet tall, with a vertical drop of 700 feet. In total, there are 11 skiable miles of trails to explore at Wisp Resort, much of which is suitable for all levels of experience. They also offer night skiing on approximately 90% of their terrain. If you've never been night skiing before, you really must try it. It's absolutely magical.
Over the course of winter, you can expect Wisp Resort to get 100 inches or more of snow, which generally translates into a long ski season. But, just in case, the mountain resort also has solidly good snowmaking operations to ensure you have plenty of trails to ski.  This is just one of the many reasons it doesn't hurt to plan far out in advance!
Planning in advance really is going to be the name of the game this winter unless you're a season's pass holder.  Day ticket purchases are limited based on crowds and require reservations this winter, putting the health and wellness of everyone at the forefront. You can read all of the COVID-19 safety protocols here. Face coverings are required on the mountain when not actively skiing/snowboarding, and indoor capacity restrictions are in place.
For anyone not looking for an adrenaline-pumping downhill experience, the Nordic Center is the place to be.  There, you'll find cross country skiing, as well as a tubing run and snowshoeing trails to enjoy.  It really is a one-stop destination for all your winter fun in Maryland, and it's just steps from our incredible hotel – which means you can come back and warm up at any point throughout the day!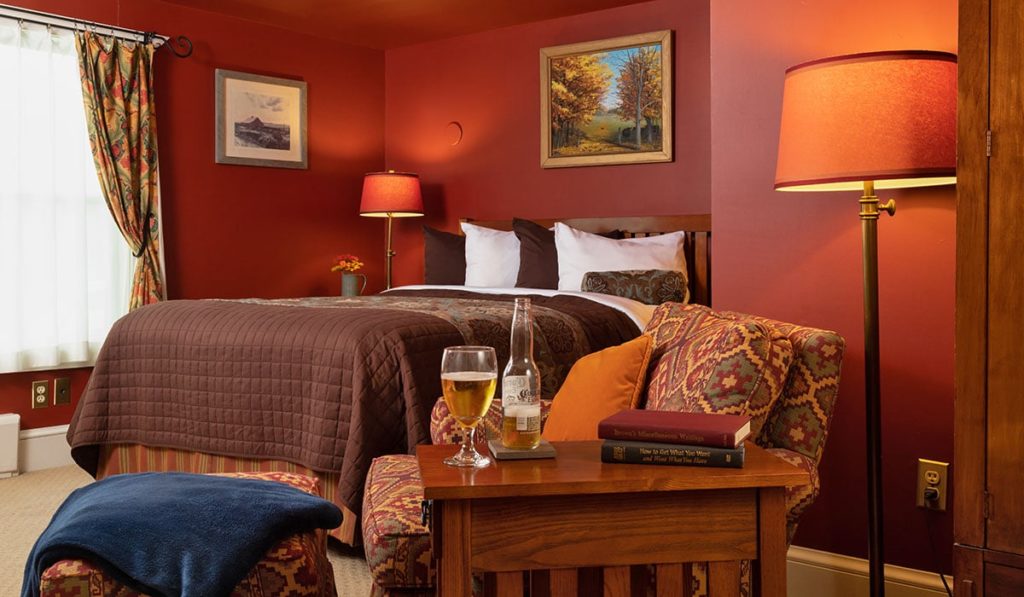 The Best Hotel Near Wisp Resort
Wisp Resort is definitely popular with our guests at the Lake Point Inn throughout the year, but especially so in the winter. And while we certainly recommend you enjoy the fun over there, we also know that having a special place to come "home" to at the end of the day is just as important as what you actually do during the day.
Our luxurious boutique hotel offers just 10 guest rooms (which means small crowds), and plenty of value-added amenities, along with all of the modern convenience you crave.  Each guest room features a king bed, a private bathroom with tub and shower, some of which include spa tubs and steam showers, luxurious 100% cotton towels, and luxurious Comphy fine linens, Pillows, and Bedding. Warm-up and soothe your tired muscles in our warming steam sauna.
In the morning, you'll wake up to a delicious made-from-scratch breakfast – the best way to fuel up for your new days' adventure ahead! What are you waiting for? Come spend a few days on the mountain and enjoy a little fun in the snow.  Book your room at our luxury hotel on Deep Creek Lake today!