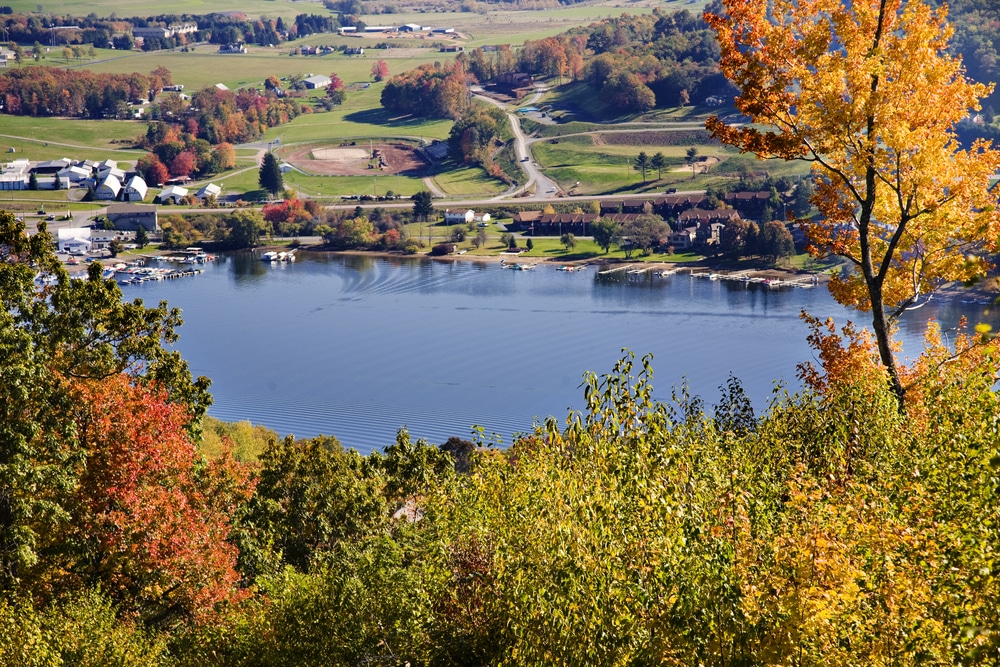 The selection of Deep Creek Lake Hotels is as vast as the lake itself, but the location, atmosphere, and amenities we offer at the Lake Pointe Inn are second to none. Our boutique hotel is right on the water with sweeping views of the lake, the ski slopes of Wisp Resort, Marsh Run Cove, and our vibrant flower gardens.
Whether it's a romantic getaway with your special person, a quick guys or girls' weekend, or a long leisurely vacation, the guest rooms at our Deep Creek Lake Hotel will accommodate everyone to a tee. Unlike some of the other Deep Creek Lake hotels, our bed and breakfast-style hotel is perched on a quiet nook of the lake, while still incredibly close to all of the activities the area has to offer.
The past year has been hard on all of us, and for many, their travel plans were put on hold or canceled altogether. With the hope that 2021 will bring us back to some normalcy, we look to the year ahead at one of the best Deep Creek Lake hotels where we are still taking every precaution to make your stay safe and truly an escape from the realities of everyday life. We look forward to hosting you at our Deep Creek Lake Hotel, book today!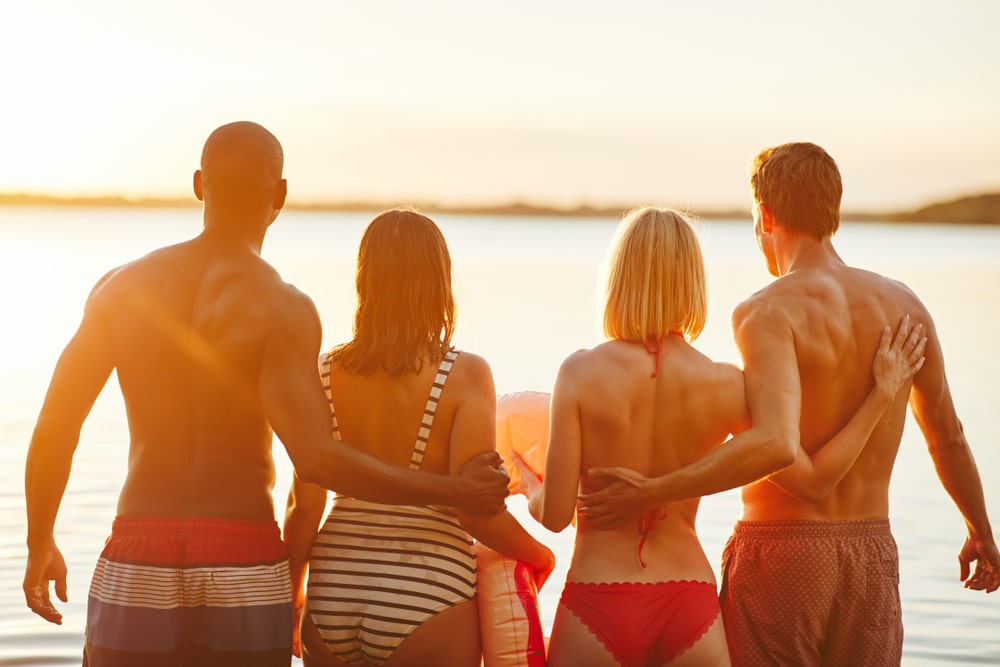 12 Reasons to Stay at One of the Best Deep Creek Lake Hotels
The Deep Creek Lake area has tons of activities for guests all year long. Each season offers a diverse experience, and our Deep Creek Lake Hotel is in a perfect location to dive right into your vacation feet first. We'll be the place where you wake up refreshed in the morning with a cup of our very own Lake Pointe Coffee blend and the place you end your day by the fire pit with a frosty beer and friends.
Here are 12 reasons, divided into seasons, why you'll want to stay at one of the best Deep Creek Lake Hotels:
Winter:
Not all of the Deep Creek Lake Hotels have a location like us. We're right across the street from all of the activity of Wisp Resort, which is the only four-season downhill ski resort in Maryland. Winter on average brings 100 inches of snow to Marsh Mountain, and Wisp Resort has 34 slopes and trails ranging in difficulty for novice and experienced skiers alike.
For those who prefer calming snow sports like snowshoeing and cross-country skiing, there are numerous trails to explore at one of the 8 state forests and parks surrounding Deep Creek Lake. Feel free to borrow snowshoes from our selection as well.
We offer Swedish massage and reflexology appointments, but for wintertime, you may want to opt for a hot stone massage. After a morning on the slopes, there isn't a better cure for those sore muscles you haven't been using all year. After your spa treatment, relax in our plush robes, take a nap or curl up with a good book.
Spring:
Sink into one of our Adirondack chairs in our garden area surrounded by our blooming perennials; take your coffee to warm you up as springtime temps hover in the high 50s to the low 60s.
Spend a cozy evening out by the fire pit with stunning views of Deep Creek Lake in all its glory. S'mores and adult beverages are encouraged.
Enjoy a rousing game of croquet or bocce on the lush lawns of our Deep Creek Lake hotel. Or if it's time to break a sweat, challenge your partner to a tennis match on our private court. We also have bikes available for guests to borrow to explore the area around the lake.
Summer: 
Summertime temperatures average around 75 degrees, so that means a jump in the lake to cool off. The location of our Deep Creek Lake Hotel on a quiet cove makes for a private and very refreshing place to take a swim. Bring your best vacation reads and sunbathe on our private dock.
We have kayaks and canoes available for guests to use at their leisure. Paddling the day away on the calm waters of Deep Creek Lake will be a highlight of any stay here. Boating and jet skis are available for rent nearby our Deep Creek Lake Hotel. Many of the lakeside local businesses have docking options for visitors. Just float on down, tie up and grab an ice cream cone.
Get all the fresh air you can relax on our large deck flanked with impressive stone columns or from your own private balcony—each of our 10 luxury guest rooms has one and all offer a different view of the lake, mountain, or gardens.
Fall:
Cozy up by the big stone hearth with hot drinks in the shared Arts and Crafts-designed living room or in the privacy of your own suite. All rooms have their own gas fireplace and it doesn't get much better in the Fall than a comfy bed, warmth from the fire, and picking a movie from HBO.
You'll want to make time to take a scenic drive for close-up views of the vibrant fall foliage of the area. We suggest heading out to Amish Country near Springs, Pennsylvania, and making your way through Mount Davis and Forbes State Park. Then loop on back to the Inn.
With two of Frank Lloyd Wright's iconic designs only 50 miles from our Deep Creek Lake Hotel, you'll want to make a day trip out of visiting Fallingwater and Kentuck Knob. Check out the quaint town of Chalk Hill for antiquing and make time for a glass of wine at the Christian W. Klay Winery.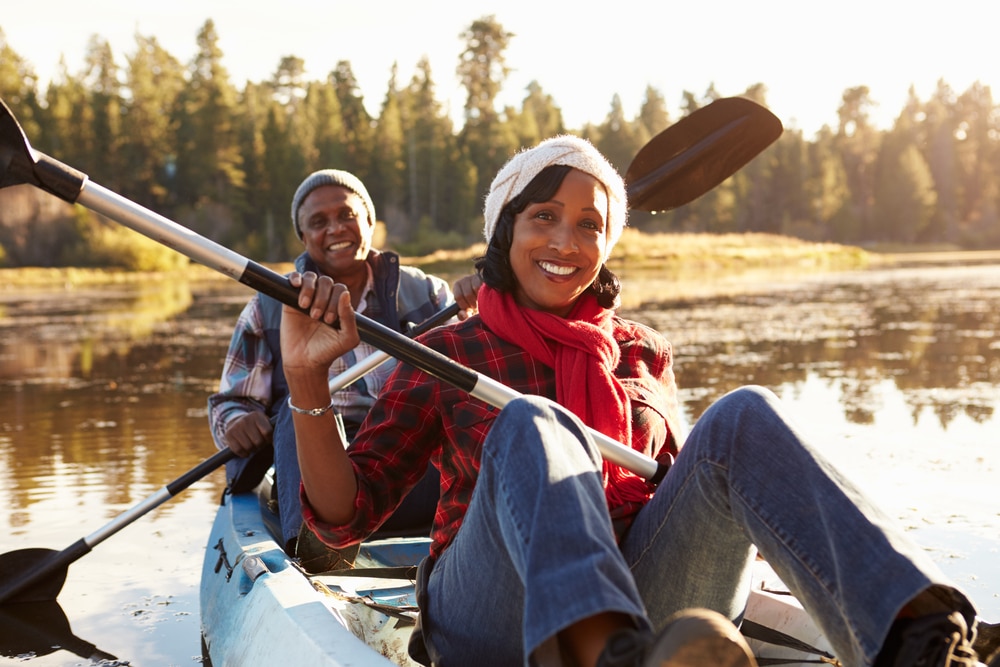 We're Ready to Host You at Our Deep Creek Lake Hotel
When you stay at the Lake Pointe Inn, you'll see why we stand out from the list of Deep Creek Lake hotels. Whichever the season, we'll take great care of you at our luxury boutique hotel. From our quiet location just minutes away from everything, our luxury guest rooms where details matter, and an unmatched, unique decor that you won't find at any other Deep Creek Lake Hotels.
Lastly, our breakfast feast is just another reason the Lake Pointe Inn is one of the best Deep Creek Lake hotels. Our multi-course morning meal is chock full of sweet and savory selections. Whether you'll be exploring Maryland's largest freshwater lake, skiing, tubing, and snowboarding at Wisp Resort, or heading out on a day trip to visit Frank Lloyd Wright's Fallingwater, we will get you off on the right foot.
When it comes to the choices for Deep Creek Lake hotels, it's an easy one. With 10 deluxe guest suites, a 3-course breakfast, and all the extras you need for a perfect vacation at Deep Creek Lake, you'll want to book your room today for your next 2021 adventure.