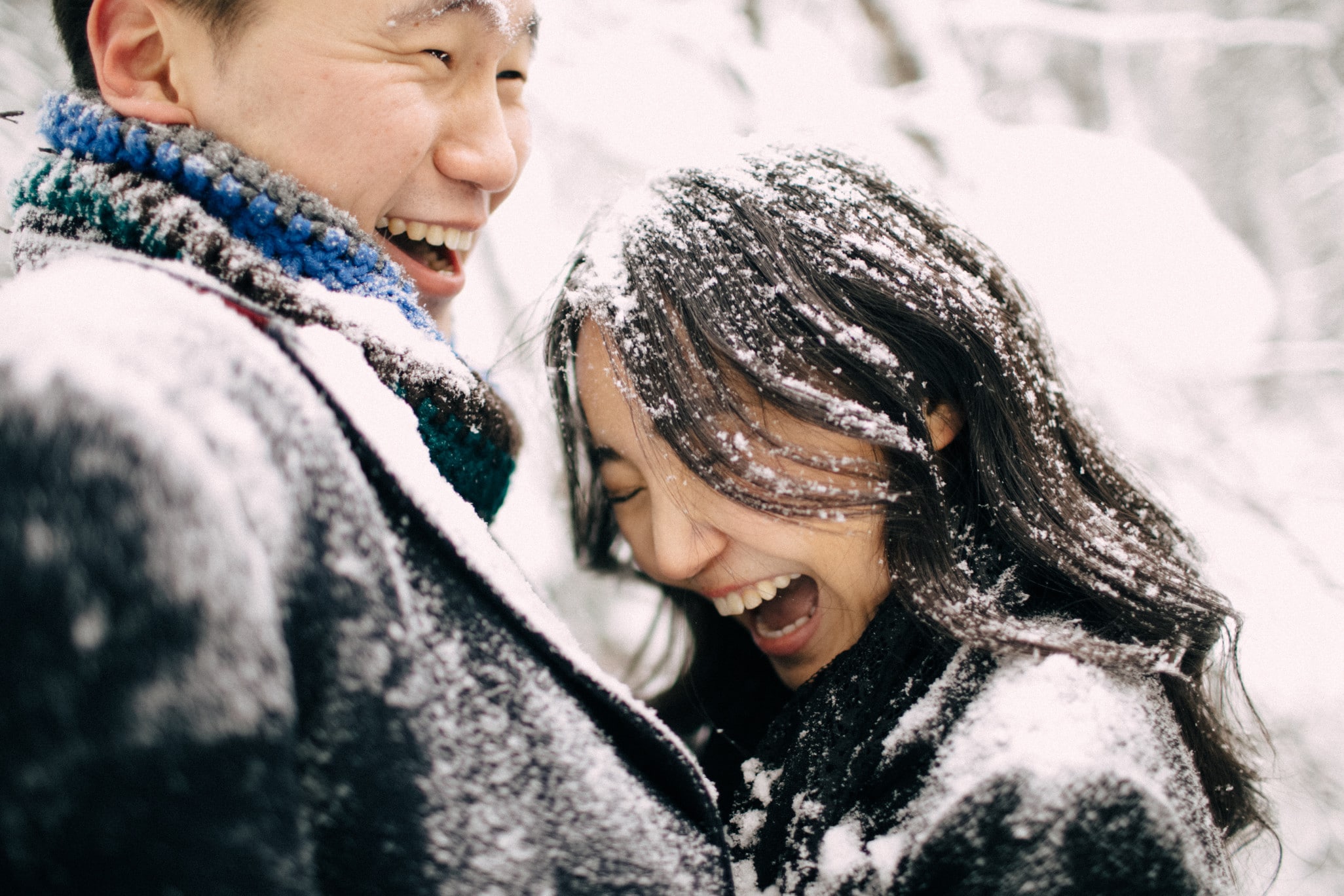 Are you looking for a relaxing escape from the myriad of stresses facing you this winter?  If you haven't yet discovered it, let us introduce you to our #1-rated luxury Deep Creek Lake Hotel.  As the name suggests, our hotel is located on the scenic shores of Deep Creek  Lake, one of the more popular getaway destinations in the state of Maryland.  We're right across the street from the popular Wisp Resort, which means our guests get convenient access to 4-seasons of fun in this incredible place!
And, beyond just having the opportunity to get outside and experience this area's natural beauty, our Deep Creek Lake Hotel offers you an incomparable opportunity to relax.  Whether you spend your days outside playing in the snow this winter or curled up inside in front of a fireplace, we'd love to pamper you and treat you to some of that much-needed "you" time you've been craving.  Book your room at our luxurious Deep Creek Lake Hotel today!
Stay at the #1-Rated Deep Creek Lake Hotel
We love treating our guests to something special while they're here, so that is exactly what you can expect when you choose to stay at our Deep Creek Lake Hotel.  We're far from your traditional hotel, too, and you'll feel and see the difference the moment you arrive.
Guests at our Deep Creek Lake Hotel have the choice between one of 11 guest rooms, each of which offers its own private and comfortable retreat. Some of the rooms offer private balconies overlooking the lake, while others overlook the slopes at Wisp Resort or our wonderful (and seasonal) gardens. Each room offers either a king or queen bed, fireplaces, and some even have jacuzzi tubs.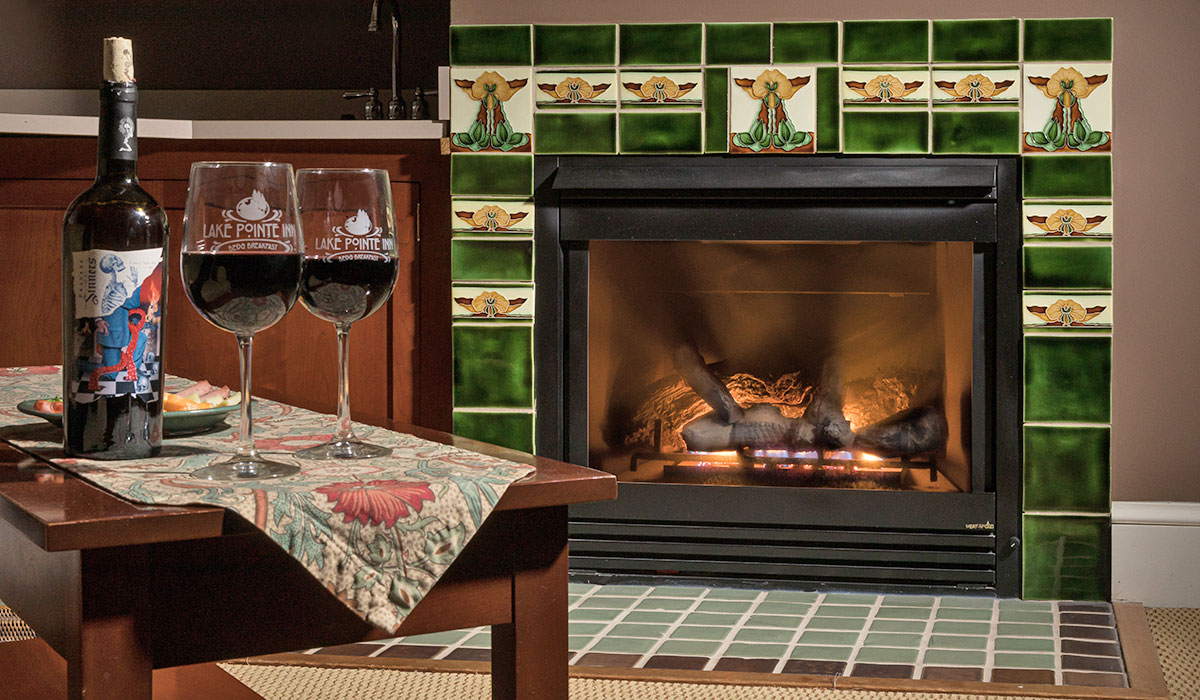 They all include access to our wonderful array of amenities. Luckily for you, the amenities at our Deep Creek Lake Hotel are just as plentiful as the area is beautiful.  A few of our more popular amenities include the following:
luxurious 100% cotton towels and luxurious Comphy Brand fine linens.
A fully-stocked snack and coffee bar and beverage bar, which we keep stocked with complimentary hot and cold drinks – including, soft drinks, coffee, tea, and hot chocolate for your enjoyment.
Lake Pointe Inn robes and Slippers for the ultimate in comfort and relaxation.
Flat-screen HD TV and Cable Package that includes HBO
High speed powerful wireless internet service
Tesla Charging Connector and one Clipper Creek Charging connector for other electric cars
A dedicated massage room where guests can enjoy a Swedish massage, reflexology, and hot stone therapy by licensed professional therapists.
While all of these luxury amenities are a wonderful part of your stay at our Deep Creek Lake Hotel, another thing that sets us apart is our relatively small size. With a property as small as ours, you can be assured the crowds will be few and your enjoyment will be plentiful. But, with that small size, don't expect us to compromise, especially when it comes to how well we take care of you!
Each morning, you'll be treated to a delicious choice of breakfast entrees that we promise is more than reason enough to get up in the morning. We're happy to accommodate a variety of dietary needs, too, whether gluten-free or vegan, and whether you prefer to eat light or enjoy something of a more hearty meal, we certainly aren't short on options! You can read more about our incredible breakfast on our website.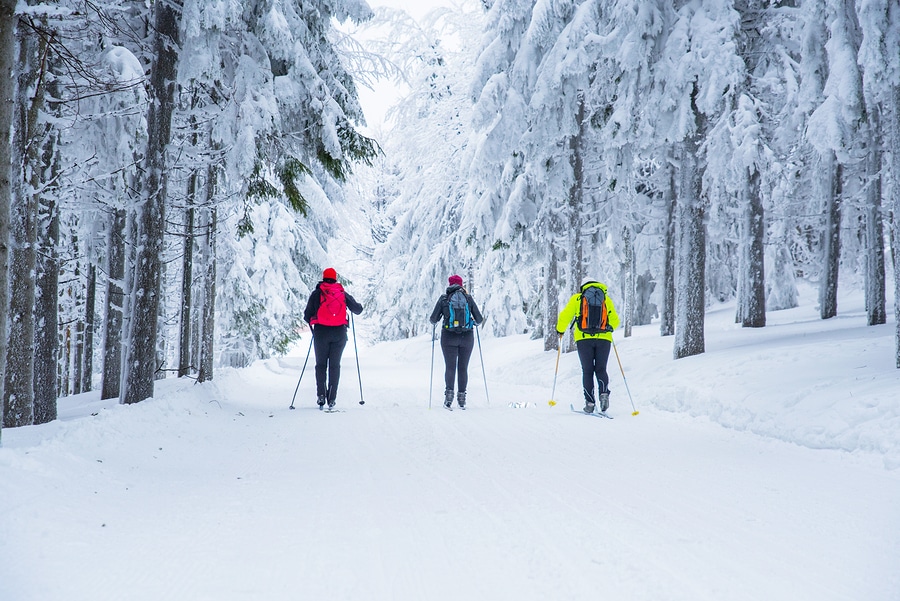 Romantic Things to do Near Deep Creek Lake This Winter
Winter is a wonderful and romantic time of year to visit our Deep Creek Lake Hotel.  Not only will you be well taken care of, but you'll find there are a number of romantic things to do in the Deep Creek Lake area as well.  A few of our favorite ideas include:
Bundle up and head outside for a snowshoeing adventure!  There are so many wonderful hiking trails in the area, which turn into a winter playground worthy of exploration. We have a pair of snowshoes at the hotel for you to borrow and All Earth Eco Tours offers snowshoe tours during the winter months.
If you're geared towards even more adventure, Wisp Ski Resort is just across the street! They offer plenty of skiing and snowboarding, along with snow tubing, cross country skiing, and snowshoeing. There's even more great cross country skiing at Herrington Manor State Park and New Germany State Park.
Take a romantic horse-drawn sleigh ride with Pleasant Valley Dream Rides.
Make sure to get in some laughter and fun, too!  Bring out the inner child in you and enjoy an afternoon of sledding at Blackwater Falls State Park. There are also plenty of miles of trails for cross country skiing and snowshoeing.
Some indulgent pampering is a great way to heat up the romance.  How about an on-site massage in our massage room?  We also have a sauna for your pleasure.
Curl up and get cozy in front of the fireplace, enjoying yourselves and our quiet surroundings.
However you spend your time in this beautiful part of Maryland is up to you – but it's hard to go wrong when you make your #1-rated Deep Creek Lake Hotel your home away from home. Book your romantic getaway to Deep Creek Lake this winter!