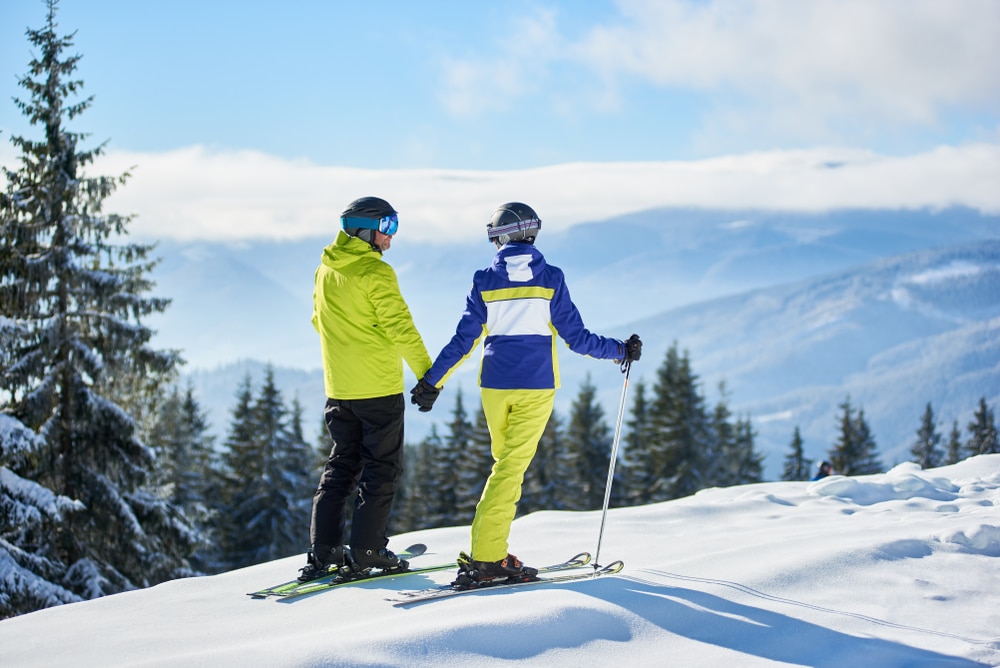 If you've ever been to Wisp Resort in Maryland, then you know just how special it is. Not only is it the only four-season downhill ski resort in Maryland, but it's also the ideal place for all ski levels. Those just picking up skiing will feel comfortable here, and advanced skiers will still feel challenged. By the numbers, you'll find 33 slopes offering 11 miles of trails covering 137 acres. The highest elevation reaches around 3,100 feet with a vertical drop of 700 feet. About 90% of the terrain is lit at night, a favorite local pastime—skiing under the starry sky!
The ski season begins in December at Wisp Resort, and getting your lift tickets early is always a good idea. Along with your lodging, our luxurious Deep Creek Lake Bed and Breakfast happens to be located just across the street from Wisp Resort. Lake Pointe Inn is the only choice for lodging worth your time and energy, located on the beautiful shores of Deep Creek Lake. We're conveniently located for skiing, we offer the best breakfast and warmest hospitality, and you won't find a better place to unwind after a long day on the slopes. Ski and stay with us at our Deep Creek Lake Bed and Breakfast!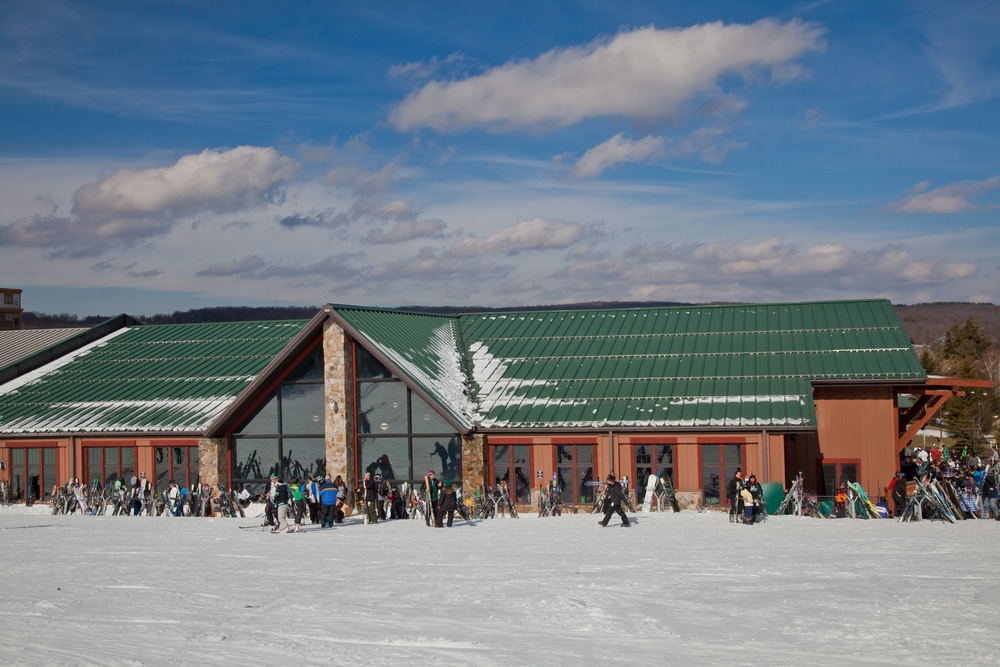 Find the Best Skiing at Wisp Resort in Maryland This Winter
The Deep Creek Lake area gets over 100 inches of snow each year, which generally means we get to enjoy a long and good ski season. If mother nature doesn't cooperate, you can rest assured that decent snowmaking machines at Wisp Resort keep the slopes covered in the perfect powdery white. Now is the best time to book your lodging, pick up your lift tickets, and escape to this winter paradise. If you can afford the time, skiing midweek is a fabulous option, too—there are fewer crowds on the slopes, and the package deals are an incredible price.
Wisp Resort, operating since 1955, boasts 33 ski/snowboard runs, snow tubing, cross-country skiing, snowshoeing, and more. The summit at Wisp stands 3,115 feet tall, with a vertical drop of 700 feet. There are 11 skiable miles of trails to explore at Wisp Resort, with various terrain fitting for all experience levels. They also offer night skiing on approximately 90% of their terrain, which is a simply magical experience. If you've never experienced the glow of snow under the moonlight, it's an experience you should have at least once in your life.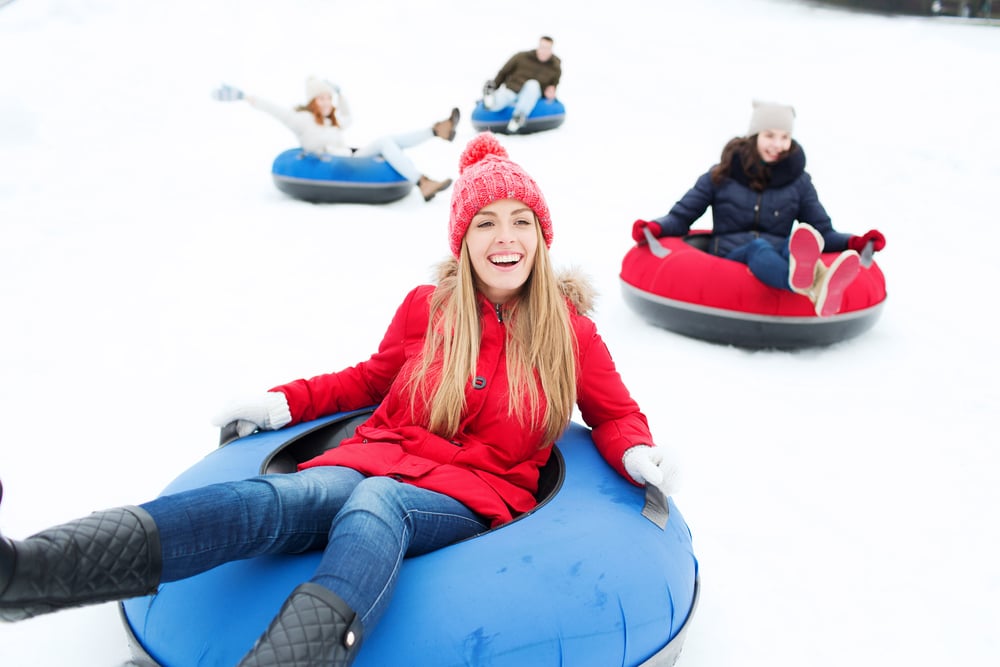 If you aren't up for downhill skiing and snowboarding, you can still enjoy plenty of winter fun at Wisp Resort. They have a Nordic Center for cross-country skiing, as well as a tubing run (they provide all the needed equipment) and snowshoeing trails to enjoy. You'll also find fantastic dining and shopping options for the perfect apres ski meal, beverage, or souvenir. It really is a one-stop destination for all your winter fun in Maryland, and it's just steps from our incredible Deep Creek Lake Bed and Breakfast.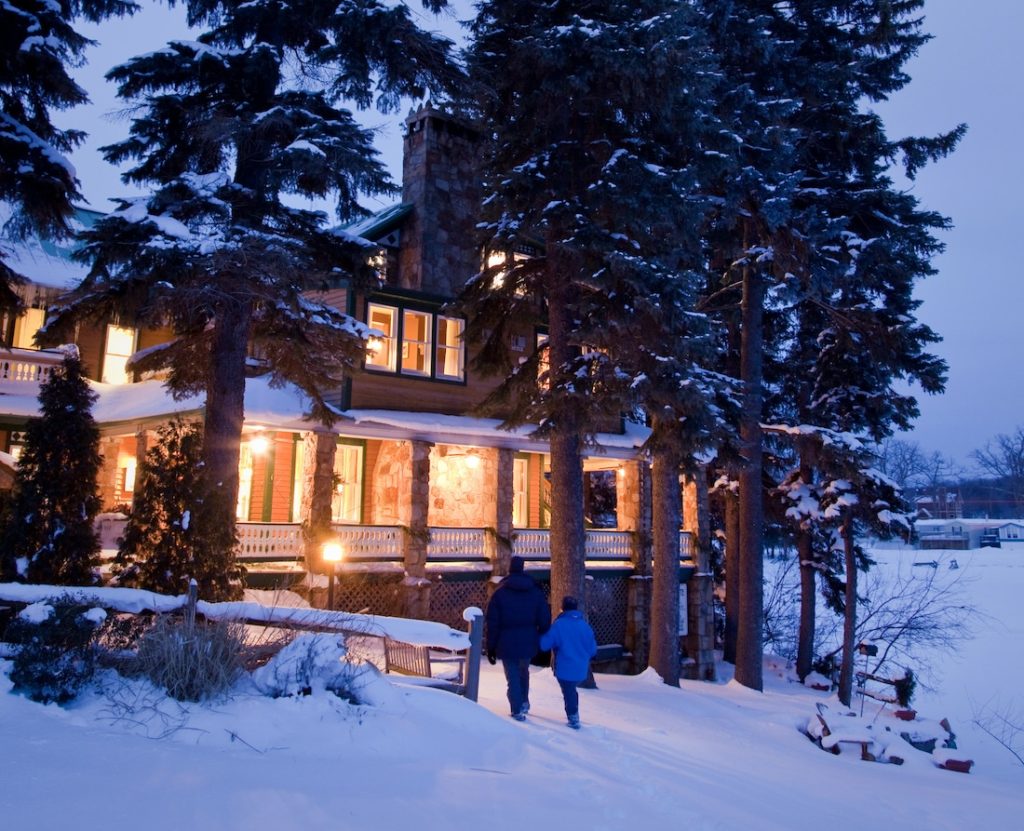 The Best Lodging Near Wisp Resort
During the winter, we enjoy few things more than a day spent skiing down the runs at Wisp Resort. However, unwinding in the warmth and comfort at our Inn runs a pretty close second. At the Lake Pointe Inn, you'll enjoy our comfortable and luxurious accommodations and the modern conveniences we all crave. Each of our ten guest rooms features a combination of the best amenities, including king beds, en suite baths with high-end fixtures, some of which include spa tubs and steam showers, luxurious 100% cotton towels, and Comphy fine linens, pillows, and bedding.
Relieve those tired muscles by booking a massage in our private spa room or taking a moment in our warming steam sauna. In the morning, you'll wake up to a delicious made-from-scratch breakfast that will recharge and fuel you up for another day on the slopes. Please spend a few days on the mountain, and enjoy staying at our extraordinary Deep Creek Lake Bed and Breakfast.
Book your room at our luxury Bed and Breakfast on Deep Creek Lake today!