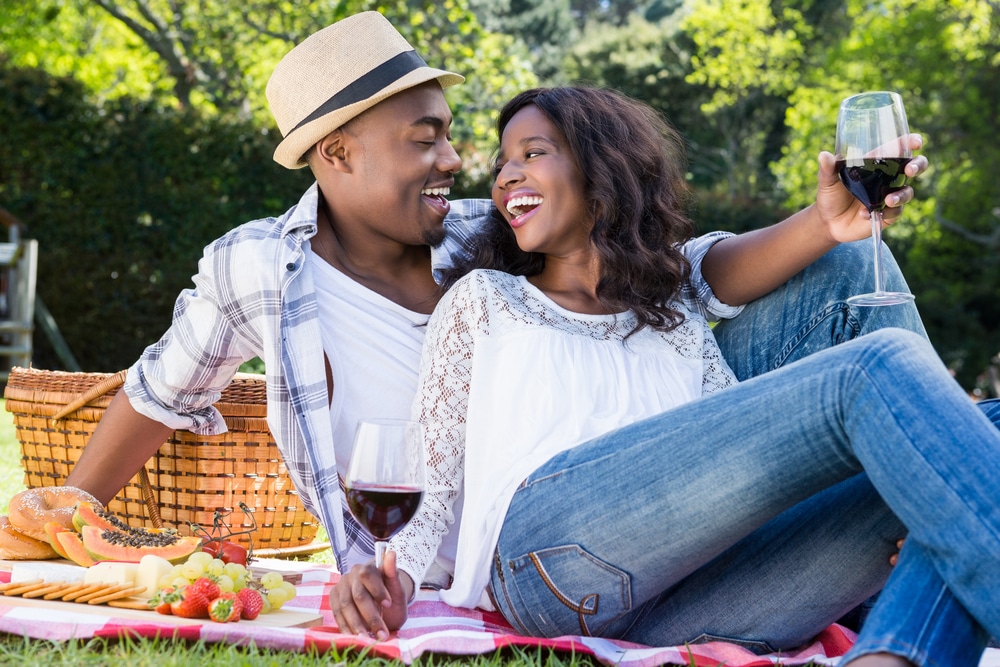 One of our favorite day trips in the Deep Creek Lake area is planning a picnic and a stroll at Casselman River Bridge State Park. The scenic drive through the countryside is beautiful, and you'll pass by a few points of interest to check out along the way. The standout attraction is the 1813 bridge structure at the park—a national historic landmark and a very Instagram-worthy photo opportunity.
Casselman River Bridge State Park is a quaint natural area encompassing only four acres. When the iconic bridge structure was first erected, it was the largest single-span stone arch bridge (80 feet) in the 19th Century. The stone bridge served as an important connection on the National Road from 1813 to 1933. Now, the bridge is closed to car traffic, making it the perfect afternoon to explore on foot. It's a lovely viewpoint to take in the river, fly-fishermen, and the lush Maryland forests.
Before you start planning your itinerary at Deep Creek Lake, you'll want to get your lodging on the books. Our Deep Creek boutique hotel is the ideal space to call your home away from home. Our handsome Arts and Crafts-style mansion houses three suites and seven guest rooms. Visitors will also have access to our shared areas, including the dining room for complimentary breakfast each morning and the living area with the gorgeous river rock fireplace.
Join us for your next adventure exploring the natural beauty of places like Casselman River Bridge State Park and beyond in the Deep Creek Lake area. Book your next stay today!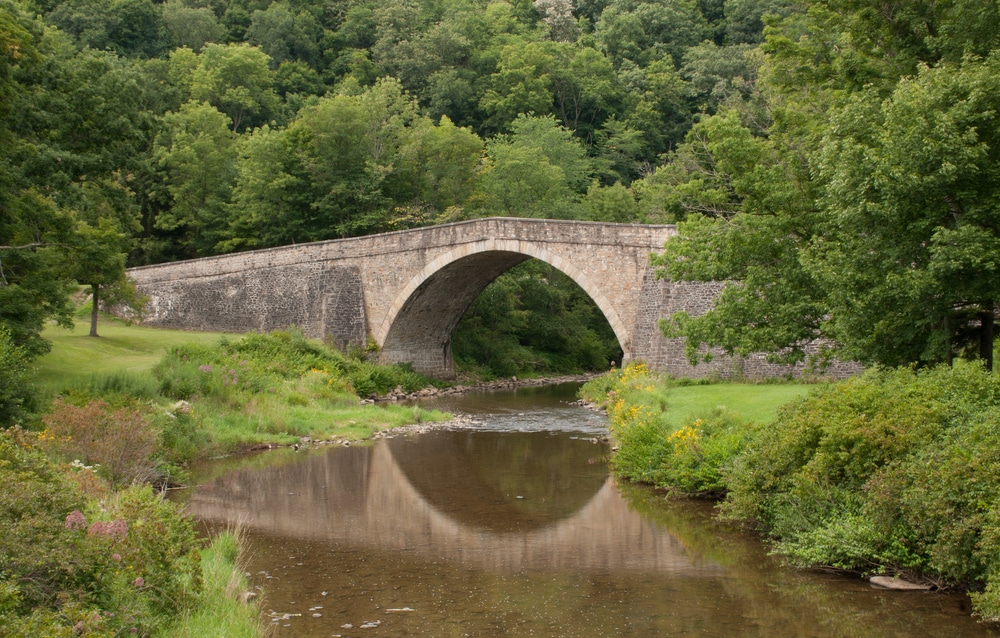 Spend the Afternoon at Casselman River Bridge State Park
There are so many spectacular Maryland state parks to include on your time at Deep Creek Lake. We love visiting Casselman River Bridge State Park for the history, scenic drive, and the other stops along the way.
Here's what an itinerary for a day might look like on a trip out to Casselman River Bridge State Park:
As a guest at our Deep Creek Lake Hotel, you'll always want to start your day with us in the dining room for our complimentary breakfast. The morning meal here begins with a baked course, frequently our famous banana bread, followed by a fruit course. Next, you'll have your pick of entrees from items like our sourdough waffle, frittata, and avocado toast—always paired with piping hot coffee of our proprietary blend.
After coffee and nourishment, you'll be ready to hit the road out to Casselman River Bridge State Park. For a particularly scenic route, set your GPS for Friendsville, Maryland first. Here you can stroll the Friendsville Interactive History Tour, pop into Deep Creek Cellars for a wine tasting, and take in the spectacular views of the river at the Youghiogheny Outlook Welcome Center.
If you've worked up an appetite, head to High Country Creamery and Market for picnic supplies to enjoy at Casselman River Bridge State Park. This country store and creamery are most known for its variety of cow's milk cheeses. At the restaurant on-site, the Farmer's Table Eatery, you'll find a fantastic menu of wraps, burgers, and sandwiches, also an excellent option to take to go and enjoy at the park.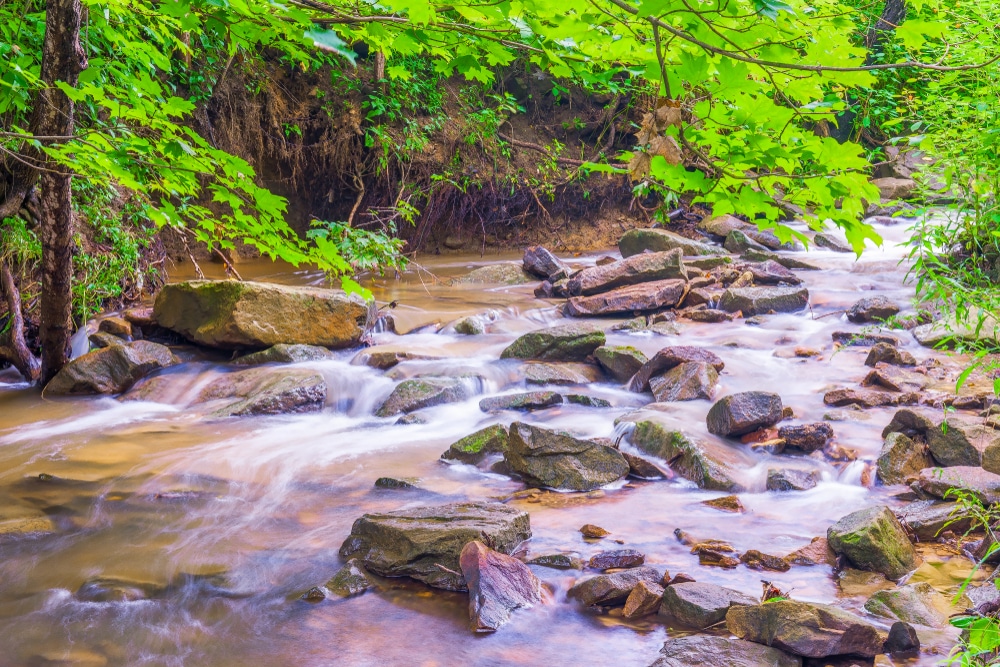 After your stop for picnic supplies, you'll be just a stone's throw to Casselman River Bridge State Park. Here you'll find picnic tables with great views of the old stone arch bridge and the rushing river below. If the tables are full, the rolling green fields are perfect for a blanket spread. After lunch, enjoy a leisurely stroll around the park area.
Just across the bridge, about a three-minute walk, you'll find the Spruce Forest Artisan Village. The very quaint town features buildings from the 1800s, now home to this artisan village with local artists' studios creating stained glass, paintings, pottery, and soaps.
If you're in the mood to really stretch your legs, make your next stop New Germany State Park. This beautiful park within the Savage River State Forest encompasses more than 400 acres with a small pristine lake and about ten miles of multi-use trails through the diverse woods.
After your busy day out and about in Garrett County, the Lake Pointe Inn awaits you! Head on back to your guest room to freshen up, enjoy a refreshing adult beverage, and head out to sit by the lake.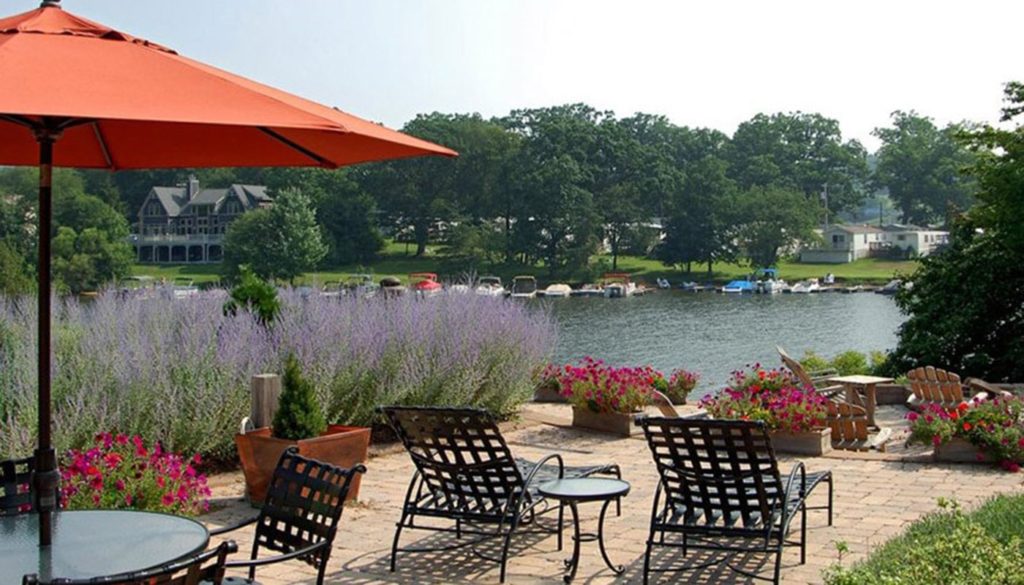 Enjoy the Views at our Deep Creek Lake Hotel
As you arrive at our Deep Creek Lake hotel, the first thing you'll notice is the stunning view. Our location directly on the lake creates the most relaxing and beautiful space to sit back and unwind. We've designed our outdoor gardens, terrace, and lawn areas to be a place that you just want to enjoy. You'll find plenty of comfortable seating areas, our firepit under the stars, a private dock, and hammocks for the best time in the sun.
Now is the time to plan for your next adventure and book your next stay at Deep Creek Lake today!