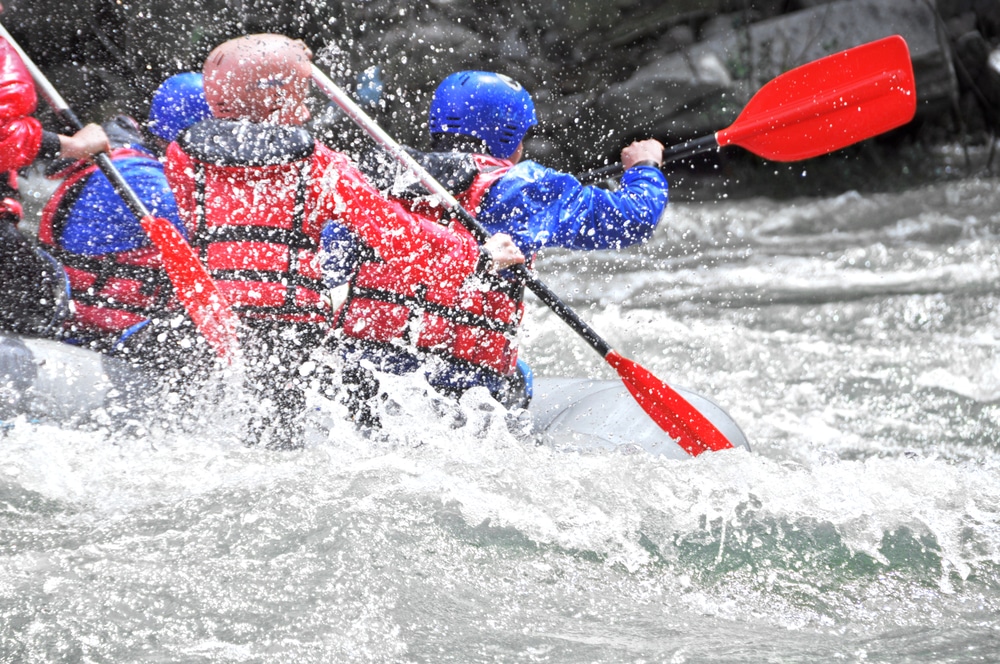 The Youghiogheny River is a 134-mile tributary of the Monongahela River, which spans the beautiful countryside of West Virginia, Pennsylvania, and Maryland. This waterway offers a host of outdoor water recreation, and the Youghiogheny River is known for exciting whitewater rafting, kayaking, and canoeing.
Friendsville, MD, is the most popular spot for whitewater rafting on the Youghiogheny River near Deep Creek Lake. Just about 15 minutes from our Deep Creek Lake Bed and Breakfast, you'll find the experts at Precision Rafting ready to get adventures out on the water. This area has a confluence of six rivers to explore, so this white water rafting group has an expedition for all skill levels.
Before planning your next whitewater rafting excursion, you'll want to get your lodging on the books, and our Deep Creek Lake B&B is the ideal space for outdoor lovers and nature enthusiasts. Our luxurious and lavish Inn is set right on the shores of the lake with beautiful garden grounds and surrounding views. Each guest room is fully equipped for a rejuvenating and relaxing stay, which is absolutely necessary after exhilarating adventures on the Youghiogheny River.
Get your reservation on the calendar and book at Lake Pointe Inn today!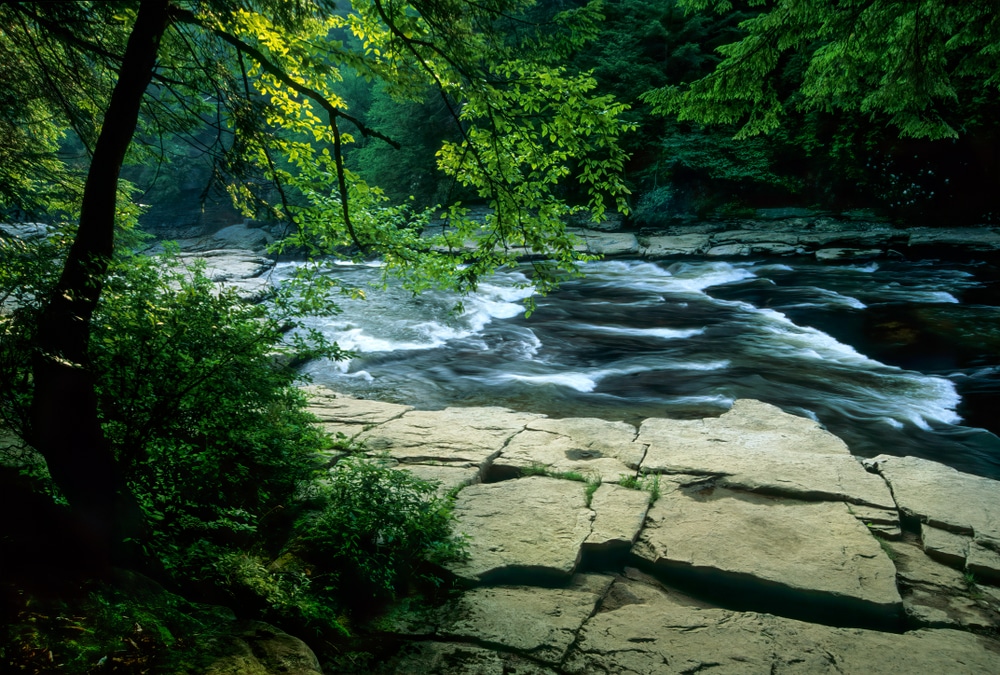 Rafting on the Youghiogheny River this Summer
Whitewater rafting on the Youghiogheny River is one of the most thrilling activities in this neck of the woods. It's not for the faint of heart, and the safest way to explore these raging rapids is with one of the local touring groups.
Precision Rafting:
This longtime local adventure group offers whitewater rafting excursions on the Upper Youghiogheny River, as well as the Savage, Potomac, Cheat, and Big Sandy Rivers. The guided rafting trips are led by skilled, experienced guides and vary from easy and medium action to extreme whitewater levels (only for those with lots of rafting experience).
Wilderness Voyagers:
For more than 50 years, the experts at this family-owned recreation center have introduced wilderness enthusiasts to the beautiful Ohiopyle State Park with kayaking, stand-up paddling, fly fishing, rock climbing, and bike tours. They offer whitewater rafting on the Lower Youghiogheny River on Class 2 and Class 3+ rapids for beginners to experts.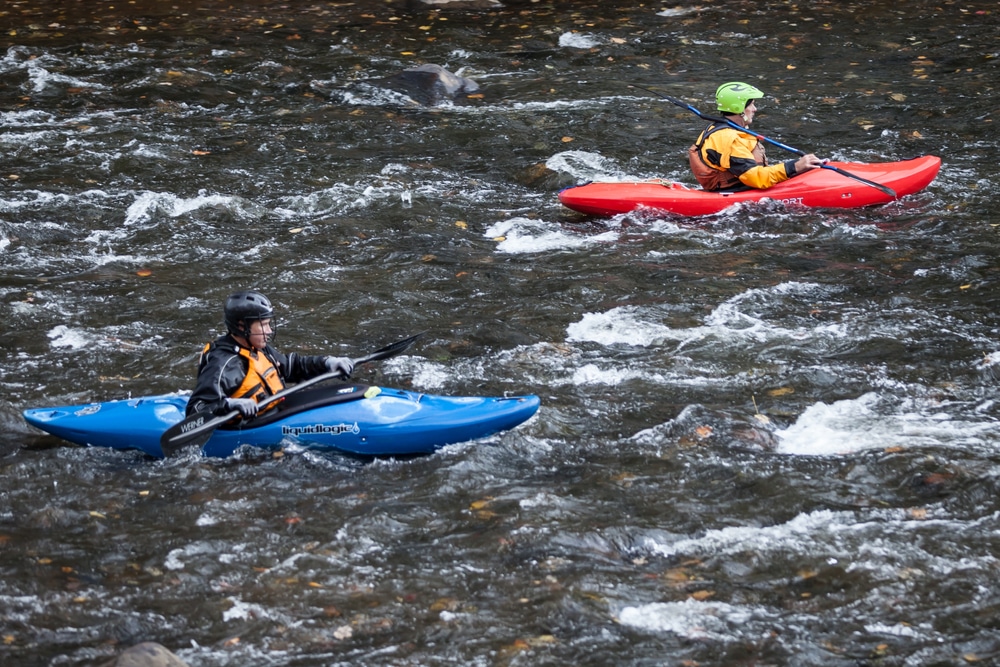 Adventure Sports Center International:
Known as the only mountain top whitewater rafting excursion, Adventure Sports Center International, located at Wisp Resort, is an excellent route for all skill levels. Thankfully, as a guest at our Deep Creek Lake Bed and Breakfast, you'll be within minutes of all the great activities at Wisp. The 1,700-foot-long whitewater course was designed by a team of architects familiar with building manufactured waterways. On a guided raft trip at the ASCI, you'll head around the course anywhere from four to six times, amounting to about a mile of rapids distance.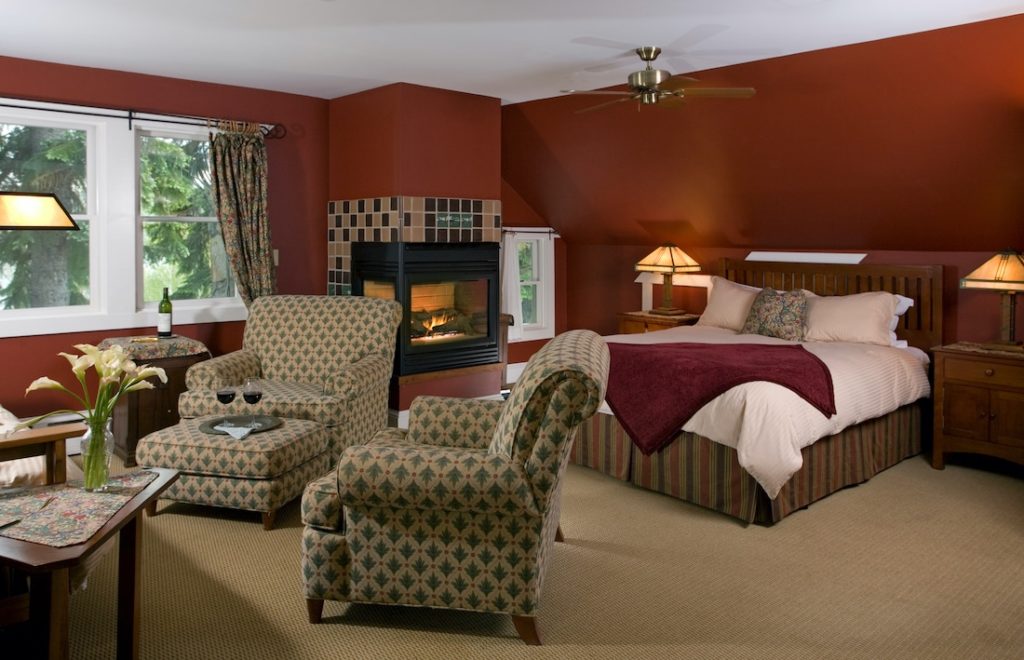 The Best Deep Creek Lake Bed and Breakfast
Lake Pointe Inn offers all the comforts of a refined lodge with award-winning appointments in the Arts and Crafts tradition. Every inch of our space is curated to create a warm and welcoming atmosphere. Find yourself in one of our favorite gathering spaces, the great room with a beautiful river rock fireplace and comfortable seating areas, perfect for mingling or a quiet glass of wine with your partner.
Retreat back to the ultimate privacy and luxury in one of our ten guest rooms and suites. Each room is tailored for relaxation and romance with fluffy robes, some with jetted tubs or double steam showers, and stunning views of the lake, gardens, or mountains. You'll feel entirely at home and able to fully unwind on any trip to our Deep Creek Lake Bed and Breakfast.
We can't wait to host you in Maryland; book your next getaway today!