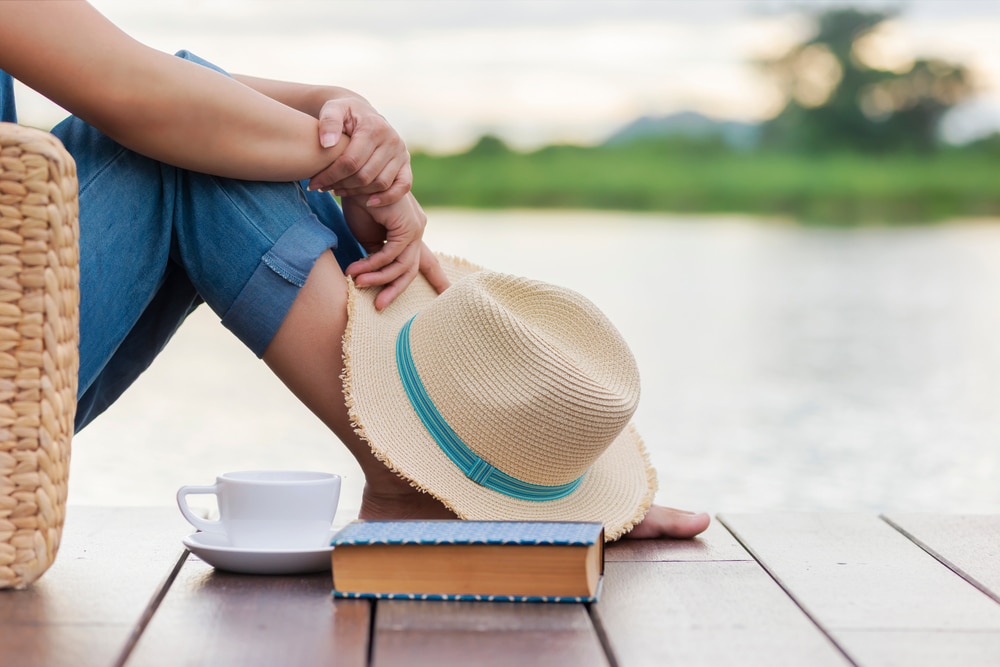 Late spring is a beautiful time to visit Maryland, the heat of summer isn't upon us yet and the chill of winter is behind us. Deep Creek Lake State Park is a wonderful place to spend a day on your vacation here. Located in Western Maryland's Garrett County, Deep Creek Lake State Park is 1,800 acres, which includes one-mile of shoreline with two swimming areas, 20 miles of walking, hiking, and biking trails, and pavilions for covered picnics.
The Deep Creek Lake area is a little paradise on the water and there's so much to explore. Our Deep Creek Lake Boutique Hotel is right on the lake; we're close to everything, but secluded from the hustle and bustle of the tourist hot spots. You'll love to spend a day out and about, though as we hear from our guests regularly, they often can't wait to get back to our lovely grounds or their private guest rooms at the Inn.
Deep Creek Lake State Park is only a 20-minute scenic drive on the lake from our Inn. On your stay at the Lake Pointe Inn, allow us to help start your day off right with a hearty multi-coursed breakfast (you won't leave hungry!) with baked breads, fresh fruit, and a huge selection of seasonal entrees. Of course, the coffee is always freshly brewed to get you out on your adventure. Start planning your trip to Deep Creek Lake and book your room today!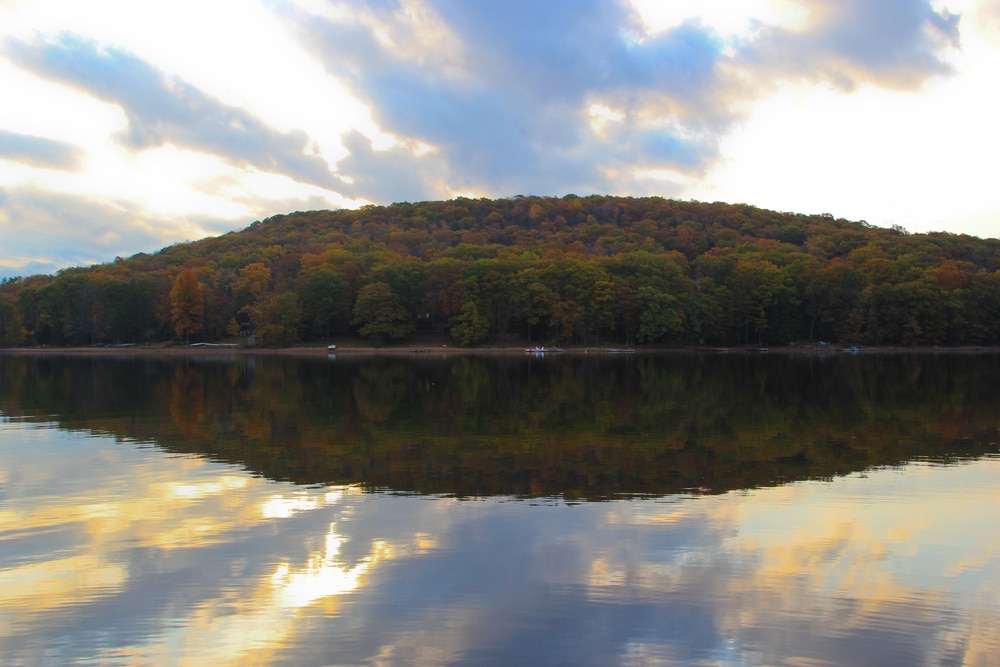 8 Incredible Things to do at Deep Creek Lake State Park
Deep Creek Lake State Park is the perfect spot for a leisurely day out on the water, swimming or lounging on the shore. It's also great for breaking a sweat, with long hikes on foot or by bike, immersed in the Maryland wilderness. Pack a picnic and a cooler and you'll be set for a day in the sunshine.
Here are 8 activities not to miss at Deep Creek Lake State Park this spring:
Trails for Everyone: Hikers of all experience levels will find an array of trails to choose from here. Of the nine marked trails in the park, five of them are under three miles and considered easy to moderate. Beckmans Trail is an easy two miles and by far the most popular pick, it takes you by the Brant Coal Mine, a historical landmark at the State Park.
Challenging Trails: More experienced hikers will also have some choices at Deep Creek Lake State Park. The Thayer Trace Trail is only three miles, but sends you down into Meadow Mountain. You'll pass by (and even traverse) some interesting rock formations. This trail connects to others in the area, so you can even make it more difficult if you have it in you.
Swimming Areas: Along the mile-long lakefront accessed through Deep Creek Lake State Park, you'll find two sandy beach swimming holes to cool off and feel the crisp fresh water on your skin. Often times these areas will have lifeguards on duty. Thankfully, there's a public beach shower house and changing room for after your refreshing dip.
Boating: Of course, spending a day on the water can be one of the best ways to explore the lake. Deep Creek Lake State Park has a boat launch that's open 24 hours weather permitting. If you want to look into boat rentals, check out the Aquatic Center for pontoon and sport-style boats, They also have stand up paddle boards or single/double kayaks.
Fishing: Species in Deep Creek Lake include Trout, Bass, Walleye, Yellow Perch, and Northern Pike. Those interested in fishing at the park (novice and experienced anglers alike) can cast a line from the shore or docks.
Picnics and Pavilions: The park has a lot of nice places to set up a picnic with friends and family. For those who might be in the area with a larger group and need a meeting place, the Deep Creek Lake State Park pavilions are an awesome spot for that. The covered area can accommodate up to 75 people and they all include tables and restroom access.
Wildlife and Birdwatching: This area is a sanctuary for local wildlife, due to the rich, undisturbed forests, streams, waterfalls, and the lake itself. Deep Creek Lake State Park is Black Bear habitat, so keep your eyes peeled and be prepared on how to handle a possible sighting. This area is also home to around 275 species of birds, so if you're looking you'll be sure to catch a glimpse of some local flyers.
Discovery Center: Currently, the Discovery Center is closed to the public, but one can hope that in the next coming weeks that could change. The 6.000 square foot building houses wildlife displays and exhibitions, aquariums and even an Aviary with nine unreleasable birds of prey. It's an all ages venue for education on the history, culture, and inhabitants of the surrounding forests.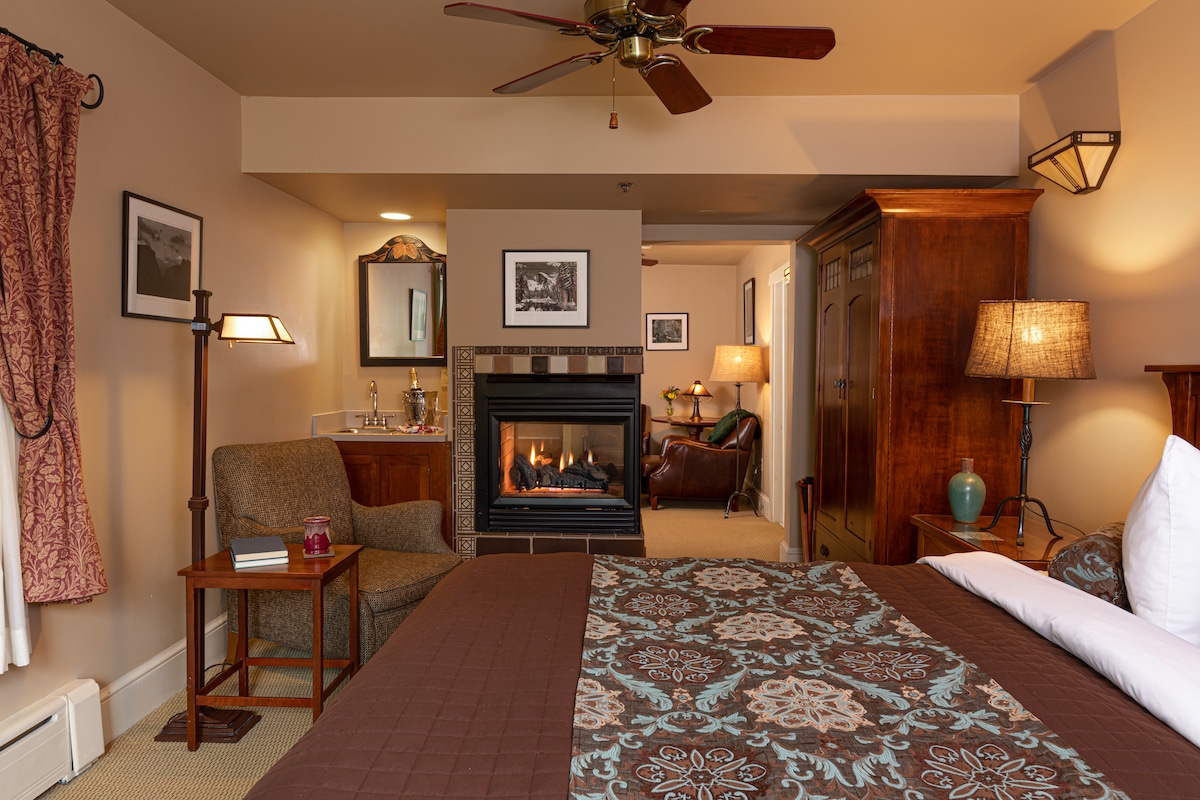 Relaxing & Luxurious Lodging at Our Deep Creek Lake Hotel
When you're finished enjoying yourself out at Deep Creek Lake State Park, luckily the Lake Pointe Inn will be waiting to welcome you back. The Arts and Crafts design, wrap around deck, cozy stone fireplaces, and 10 perfectly appointed guest rooms truly make your stay memorable. We even suggest that when you're planning a getaway with us to choose a day where you'll just stay in and relax at the Hotel.
There's so much to do right here at our Deep Creek Lake Hotel, from the minute you wake up you'll be taken care of. Start with an amazing meal, head to the spa for a hot stone massage, and then relax on our dock or in the hammock with a book and a glass of iced tea. We have kayaks and canoes available for guests to take out on the lake, a croquet set, and a fire pit for an evening under the stars. Sounds like a full day to us!