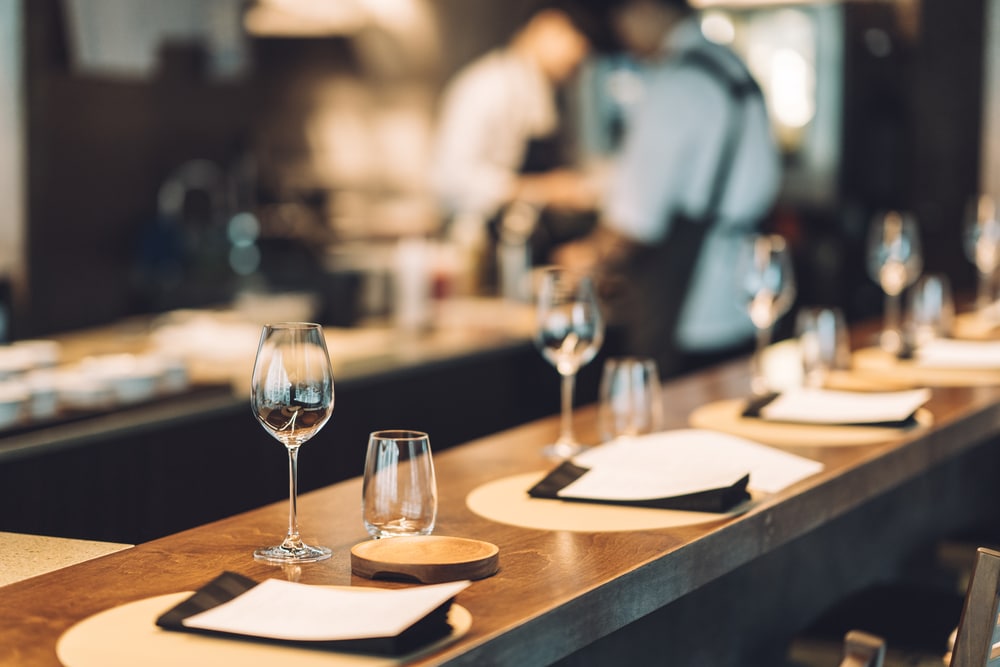 It's all about fresh seafood, steak dinners, craft cocktails, and a lively atmosphere at our local Deep Creek restaurants. After all, as a year-round resort destination, people are here to relax, indulge, and dine out. Thankfully, there's an abundance of beautiful produce, locally-made goods, and culinary talent creating menus that skew from traditional classics to innovative and modern.
The Deep Creek Lake area offers so many outdoor activities you're sure to work up an appetite while touring our town. Whether you spend your day searching the antique shops, spending time on the lake, or cross-country skiing in fresh powder, there's a wonderful selection of Deep Creek restaurants for any craving. When you're ready for dinner, give one of these delicious Deep Creek Lake restaurants a try.
Before you start filling your itinerary with reservations at the local Deep Creek restaurants, you'll want to secure your lodging, and our Deep Creek Lake Hotel is one of the best places to stay in Maryland. Our luxurious Arts and Crafts-style Inn on the lake is the perfect backdrop for your next getaway to Deep Creek—check out our upcoming availability and book your stay today!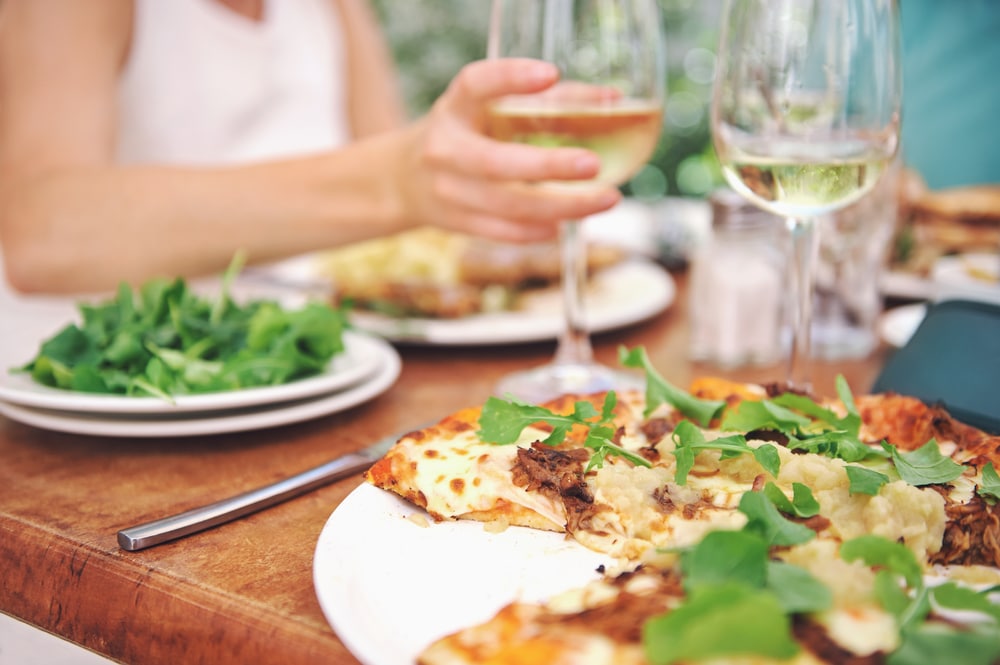 The Best Deep Creek Restaurants for 2023
Nothing is better than a decadent meal after spending a day on the water or hiking in the woods. Whether you're in the mood for fresh seafood, a hearty steak dinner, or classic Italian favorites, you'll find it all here on the shores of Deep Creek Lake. One thing we're known for in this area is also our welcoming hospitality, so we're proud to say that service is top-notch at the local Deep Creek Restaurants.
Here are the best Deep Creek restaurants to refuel, relax, and enjoy a meal out on the town.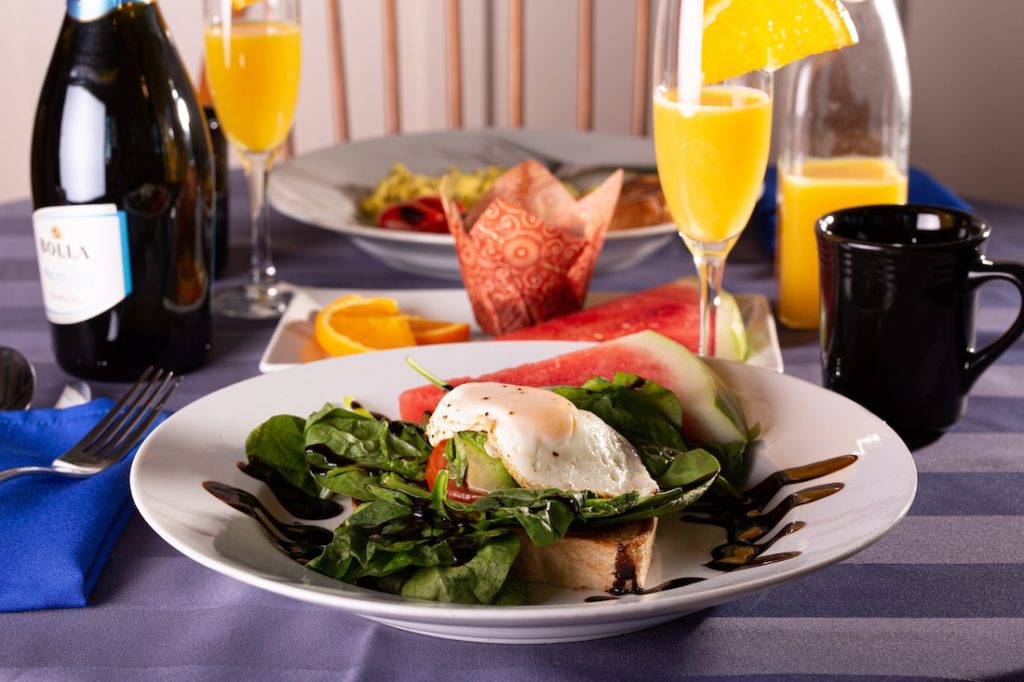 Lake Pointe Inn: One of the Best Deep Creek Restaurants for Breakfast
An extra perk of being a guest at our Deep Creek Lake Hotel is that you'll have one of the best Deep Creek restaurants (for overnight guests only) on-site for your morning meal and afternoon snacks. We fully believe that a decadent breakfast is the best way to start your day on vacation, which translates to choices for you. Whether you feel like starting the day off with gluten-free or vegan, light fare, or hearty, we have a delicious option.
Every breakfast begins with a homemade baked good, still warm from the oven, Followed by a creative fruit course and then your entree of choice. A few standout favorites include our sourdough waffles with seasonal toppings, daily frittata, and our homemade blend of granola and yogurt. There's something for every palate at our Deep Creek Hotel, and you'll have mugs of steaming hot coffee, tea, and fresh juice (maybe a mimosa or two?) to wash it all down.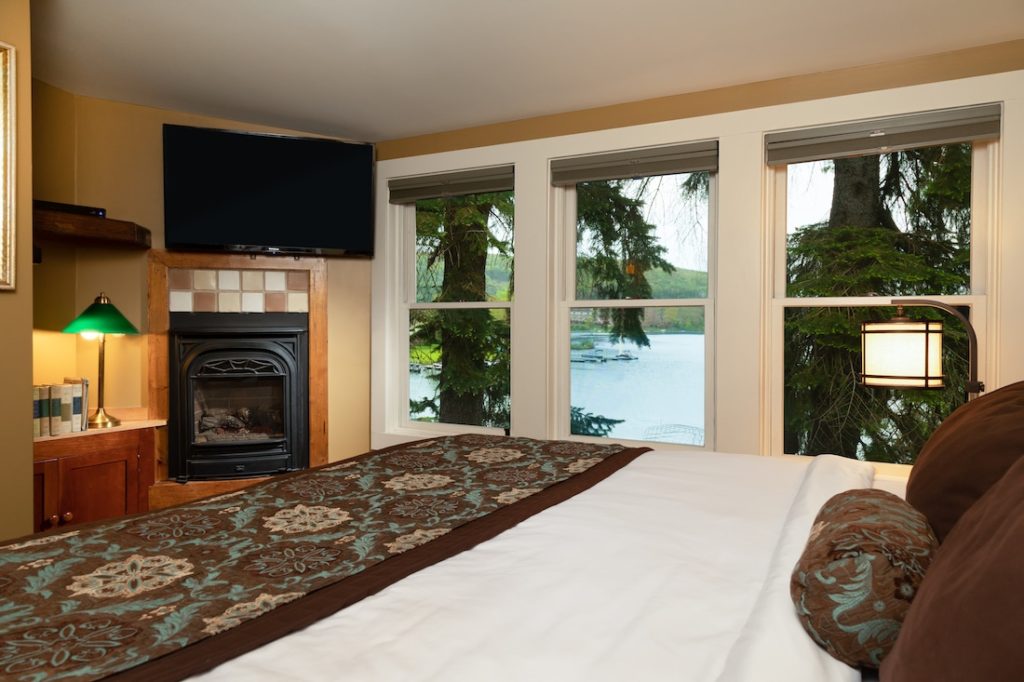 One of the Best Deep Creek Lake Hotels for a Getaway
As a guest at our Deep Creek Lake Hotel, you'll be welcomed with open arms! Our ten guest rooms are all different, each with its own special details and unique layout. Some have seating areas with a fireplace, luxury jetted baths and steam showers, and private balconies with beautiful views. All have classic high-end amenities with lush linens, fluffy towels, plush robes, and comfortable beds. Be sure to book a relaxing massage at our on-site spa as well!
Our location directly on the shores of Deep Creek Lake is ideal for exploring the nearby beaches, state parks, and of course, the best Deep Creek restaurants. You'll be rested and refreshed for the spectacular adventures you'll experience during your time on the lake. Book your room for your next fantastic getaway in Maryland today!