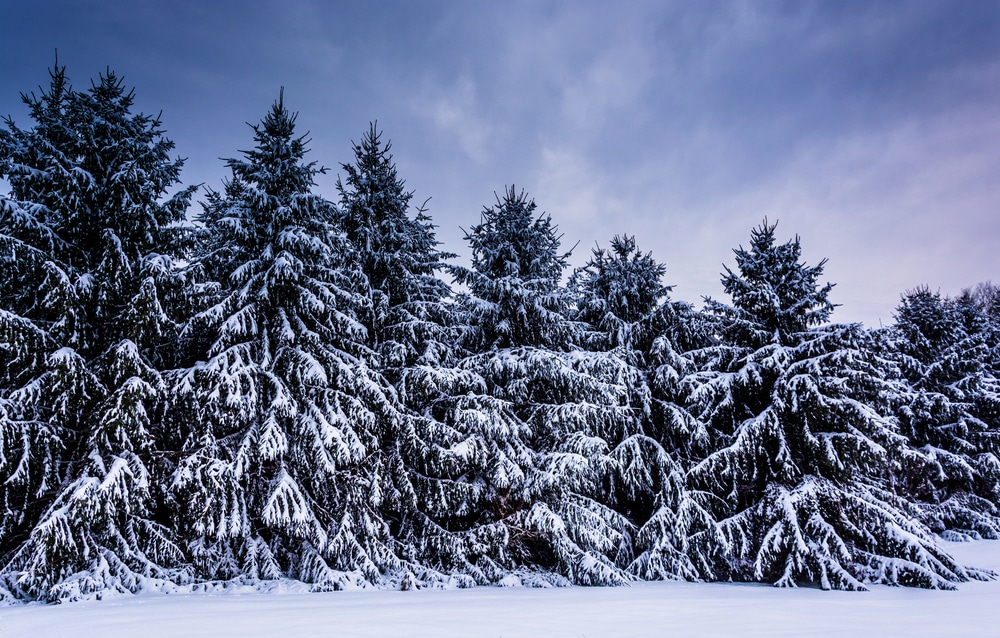 It's the perfect time of year to get a romantic getaway in Maryland on the calendar. Whether pre or post-holiday season, you'll need some one-on-one time with your partner to reset. Deep Creek Lake is a beautiful area to do exactly that, and our lakefront boutique hotel is the perfect place to set the tone. Our romantic Inn is adults-only, so you'll be able to fully unwind in complete peace, especially in the wintertime when the crisp, new-fallen snow creates a wonderland to experience some of the best things to do in Deep Creek Lake.
Whether you're looking to explore outdoor adventures or spend most of your time in your luxurious suite during your romantic getaway in Maryland, our Deep Creek Lake Hotel will be a memorable part of your trip. Depending on your choice of guest rooms, you'll have a comfortable king or queen-size bed for restful nights, en suite bathrooms with jetted tubs, and cozy gas fireplaces to set the mood. Let us take care of breakfast, just one less thing for you to worry about, and you can spend that extra time focused on one another.
Get your next romantic getaway in Maryland on the books and reserve your room today!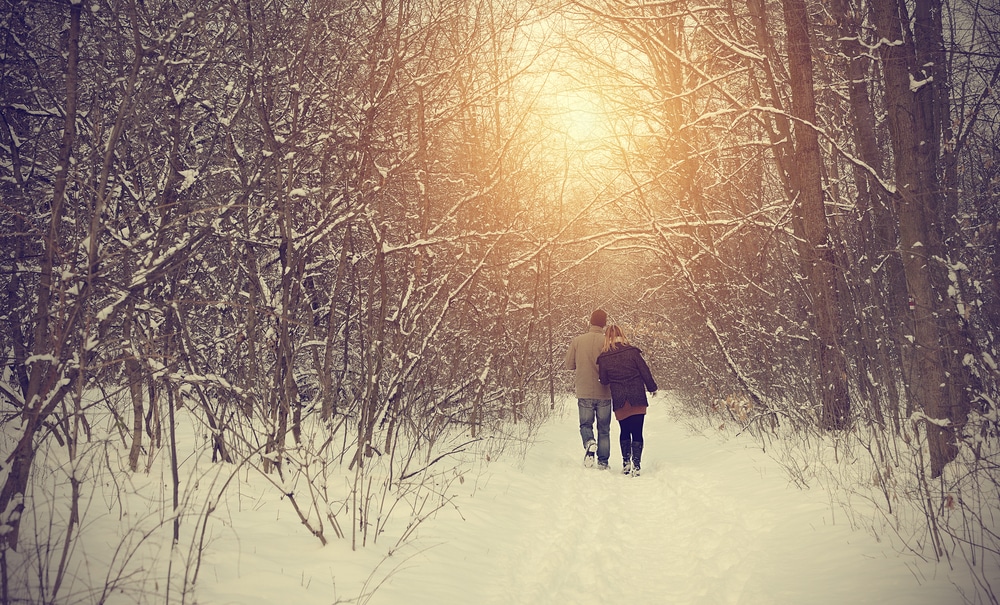 Best Things to do on a Romantic Getaway in Maryland
There's something about spending time in Deep Creek Lake during the winter. Romance is in the air! Not only will you have the most luxurious accommodations at our Deep Creek Lake Hotel,  but you'll also be right nearby to the multitude of romantic things to do in the Deep Creek Lake area.
Here are our top 10 ways to spend an unforgettable romantic getaway in Maryland with your partner:
Winter is the best time to bundle up and explore by snowshoe! There are many fantastic hiking trails nearby, and during the winter, these snowy routes are perfect for a quiet walk. Borrow a pair of snowshoes from us at the Inn, or book a guided tour with All Earth Eco Tours for in-depth wilderness explorations.
If you're looking to hit the slopes, one of the best Maryland ski resorts is just across the street from our hotel! You'll find anything from skiing and snowboarding to snow tubing, cross-country skiing, and snowshoeing at Wisp Ski Resort.
Swallow Falls State Park is by far one of the most popular destinations near Deep Creek Lake. The picturesque falls and the Youghiogheny River are still beautiful even in the winter months.
There's even more great outdoor recreation at the other nearby Maryland state parks; some of our favorites for your romantic getaway in Maryland are Casselman Bridge State Park, Herrington Manor State Park, and New Germany State Park.
One of the most romantic things is taking a horse-drawn sleigh ride just for two with Pleasant Valley Dream Rides.
If good old-fashioned sledding or playing in the snow is more your speed, Blackwater Falls State Park is a lovely scenic drive across the border into West Virginia. Plan for lunch at the Smokehouse Restaurant with one of the most stunning panoramic views.
Once you've worked up an appetite with all of this outdoor exploration, you'll have your pick from the fantastic Deep Creek Lake restaurants. For an incredibly romantic dinner for two, head to the Pine Lodge Steakhouse, just a few minutes from our hotel.
No romantic getaway in Maryland is complete without an on-site massage in our elegant spa room! Our trained professionals will give you the gift of relaxation, whether with a hot stone or Swedish treatment.
After a chilly day outside, head into our luxurious sauna room for a dry heat to warm you from the outside in.
Curl up, get cozy in front of the fireplace, open a bottle of wine, and join us for our afternoon happy hour with freshly prepared appetizers.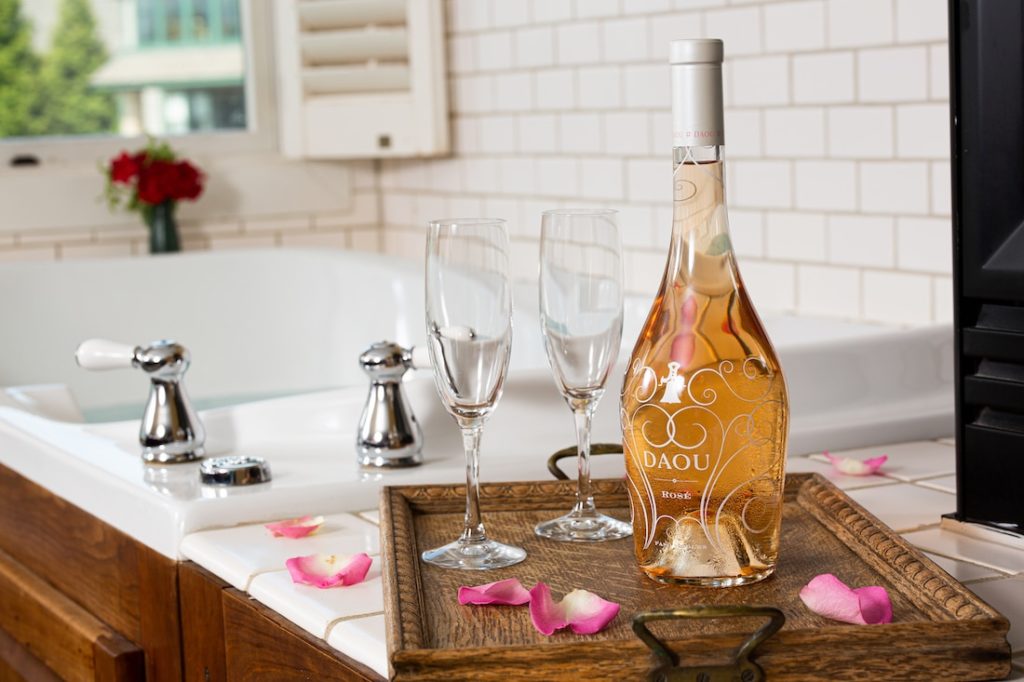 The Most Romantic Lodging in the Deep Creek Lake Area
Check out our indulgent add-on packages if you want to take the romance factor to the next level. Anything from a chilled bottle of bubbly and chocolate-dipped strawberries to beautiful bouquets and rose petals can await your arrival. It's truly a magical way to start your vacation, where spending time together is the primary goal.
How you spend your time on your romantic getaway in Maryland is up to you—but you can't go wrong when you make our top-rated Deep Creek Lake Hotel your home base to rekindle, relish, and relax with the person you love. Don't delay, and book your romantic getaway to Deep Creek Lake this winter today!